It is not surprising that the quality of life of someone living with IBS can be significantly impacted by the presence of symptoms including constipation, diarrhoea, gas, and bloating. Some people with IBS find relief from changing their diet. For many, avoiding the foods that bring on symptoms is the first line of treatment. Various diets have been found to reduce IBS symptoms. Even though your body may react differently to a diet as compared to others, the most commonly recommended and used diet is the FODMAP diet.
What is the FODMAP Diet?
A low FODMAP nutrition is being successfully implemented to reduce the symptoms of irritable bowel syndrome (IBS).
The acronym FODMAP refers to the group of sugars that can be broken down into ethanol and water. This type of fermentable short-chain carbohydrate is widely present in food.
The intestines often have trouble digesting certain types of carbohydrates such as FODMAPs. These carbohydrates promote gas production and the absorption of water in the digestive tract, which can cause discomfort, pain, and diarrhoea.
To alleviate IBS symptoms, try cutting back on high-FODMAP foods for a period of two to six weeks. The allergy-offending foods are then reintroduced gradually.
The low FODMAP diet is based on the elimination diet. studies indicated that those following a low FODMAP diet experienced significantly less pain and bloating than those following a standard diet.
Keep in mind that not all carbs are FODMAPs. To get the best results, you need to cut out specific foods.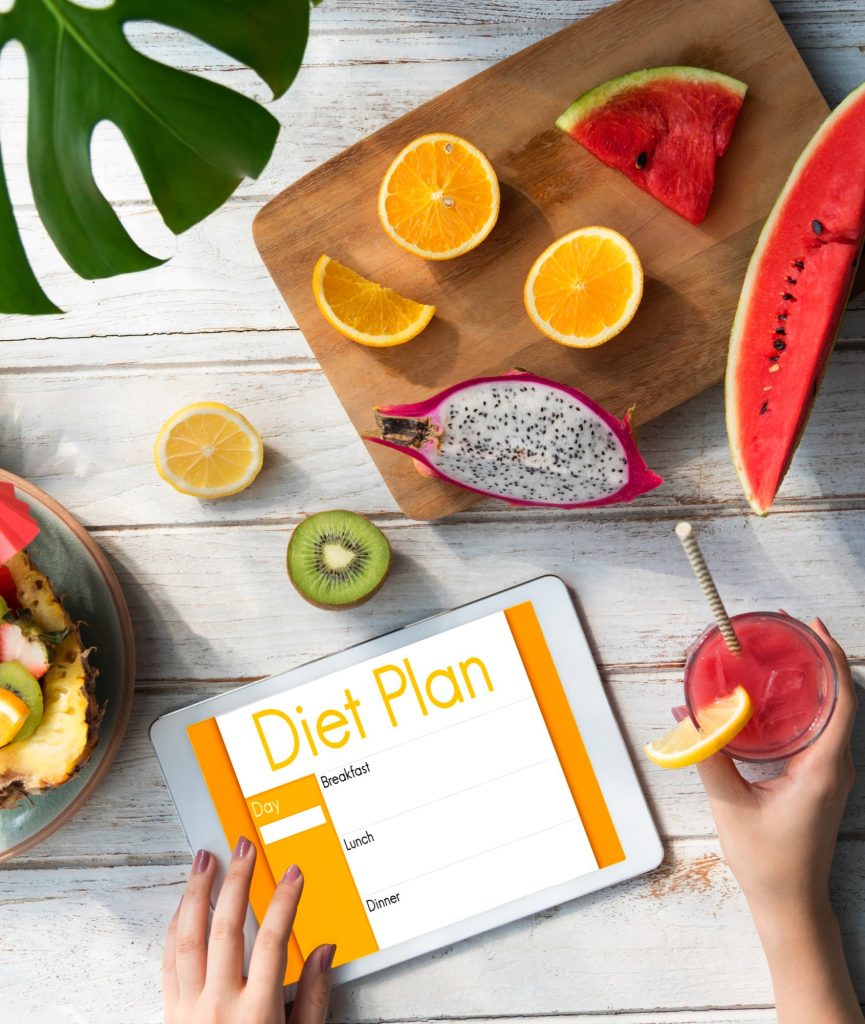 Foods to Cut Out on the FODMAP Diet
Symptoms of Irritable Bowel Syndrome (IBS) can be reduced by avoiding foods high in FODMAP which irritate the gut
Lactose: Milk, yoghurt, ice cream and other dairy products.
Wheat-based foods: Cereal, bread, and crackers.
Legumes and beans: Chickpeas, kidney beans
Some vegetables: Artichokes, asparagus, onions, and garlic
Some Fruits: Apples, cherries, pears, and peaches.
Foods To Eat on a FODMAP Diet
Meat and Eggs
Certain cheeses, like feta, brie, cheddar, and Camembert
Alternative milk options: Almond, Soy
Foods derived from cereal plants, such as rice, quinoa, and oats
Cooked vegetables such as eggplant, potatoes, tomatoes, cucumbers, and zucchini
Fruits such as Grapes, oranges, strawberries, blueberries, and pineapple.
Take Away
Treatment for IBS often includes using a low FODMAP diet. Up to 86% of patients see symptom improvement, according to the studies. Working with a doctor or nutritionist is recommended since following the diet correctly is essential to your success during the first, most restrictive phase of the diet. If you're underweight it is recommended you don't try this at home. Although the low FODMAP diet was not designed with weight loss in mind, it can lead to significant weight loss due to the elimination of many common items. Losing extra weight can be risky for someone who is already too thin.