Are you suffering from IBS? Is the disease making you restrict yourself from going places? Being afraid to move out of the comfort of your home is an accomplice of any disease. However, this reluctance to go out increases even more with IBS. You may often find it embarrassing to go outside due to a fear of being caught with a bad case of diarrhoea or a big bloat. You are not alone. People with IBS often find it tough to deal with the unpredictable and erratic nature of symptoms. We are here with the perfect to-do list for you so that you can check out the stress from the disease by following the age-old principle "Precaution is better than cure".
The symptoms of irritable bowel syndrome (IBS) can be managed, but doing so might be difficult. There is currently no known cure for the illness, however, you can comfortably live with it by following proper precautions.
The first step is to remove the shame associated with the syndrome and talk about it. Research the syndrome as thoroughly as possible. It's beneficial to discuss this with your medical provider. Feel free to ask them whatever seemingly awkward questions you have regarding the disorder. Understanding your specific case of IBS will help you manage it more effectively.
Irritable bowel syndrome (IBS) sufferers know that stress can make their condition worse when they feel they have no say over their circumstances. A great way to unwind and calm your nerves is to make a detailed plan for the things you can manage.
Make sure to pack an "emergency bag"
Always have an accessible emergency bag with you in case of an SOS situation. Include things like a bottle of filtered water, wet wipes, hand sanitiser, an extra set of pants, underwear, and any necessary medications. Because you're carrying that luggage you can kick back and take it easy. If anything might happen, you know you're ready for it.
Grab some probiotics 
Probiotics are helpful because they can restore the healthy microbes in your gut, which might be disturbed when you eat outside or travel(different food, drinking water, air pressure, sporadic eating patterns).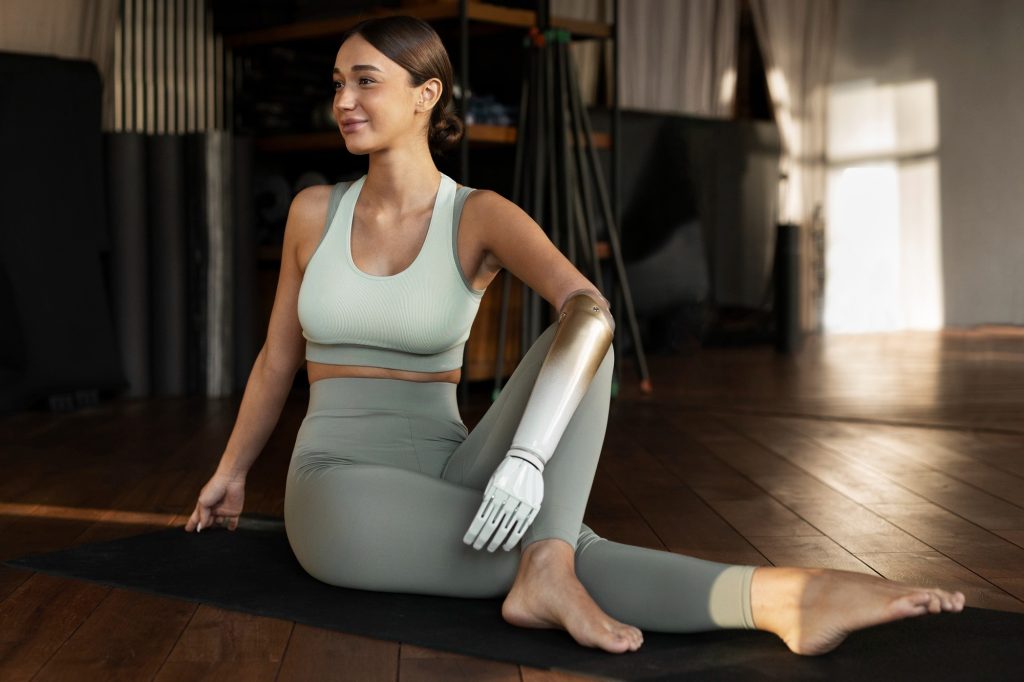 Bring along some munchies
Always have food on hand that won't aggravate your IBS symptoms. Restaurants and aeroplanes aren't always accommodating to dietary restrictions. If you know where you are going to eat make sure to check the menu in advance.
Do not forget the laxatives 
Whether you suffer from IBS-C, IBS-D, or a combination of the two, you may find it comforting to bring laxatives or Imodium tablets. Constipation is a common problem and it seems to be triggered by everything from a change in diet to a change in routine. For this reason, before leaving, always make sure to take medication that will help your stomach stay in good working order.
Maintain a consistent schedule
Do your best to keep to your regular workout schedule. Doing so will aid in maintaining control of your IBS. Several studies have shown a correlation between regular exercise and a decrease in IBS symptoms. Hence, regular exercise can alleviate tension and maintain equilibrium. Avoid strenuous exercise like HIIT and rather indulge in yoga, walking, or swimming to keep your symptoms at bay.
Schedule your bathroom breaks
Make sure you schedule enough downtime for eating and bathroom breaks when outside. Eating regularly and on schedule is as important as using the bathroom as soon as you feel the need. Postponing filling your tummy in fear of an episode happening can later lead to binge eating and may harm your schedule and flare up symptoms.
Try to Relax
Having a method to relax at the ready can be helpful if you experience a flare-up of IBS while you're out and about. Mindfulness meditation, yoga, and progressive muscle relaxation are all effective relaxation methods.
Take Away
Managing your IBS may sound like a task but by introducing certain life changes you can cope with it just fine. Try Maintaining a Diary. Write down the time and place of any gastrointestinal distress (such as cramping, bloating, diarrhoea, or constipation) in a symptom log. Write down what you were doing, how you felt, and what you ate or took before you started experiencing symptoms. The combination of this and your doctor's examination could help you pinpoint the cause of your IBS. This identification process and mapping out of symptoms with situations will enable you to take appropriate preventative measures. You may change your diet or avoid exercise or reduce stress and regain agency over issues under your control to avoid future issues.