Migraines are a neurological condition that affects millions of people worldwide. They cause throbbing pain, sensitivity to light and sound, nausea, and even vomiting. While many factors can trigger migraines, lack of quality sleep is a common trigger for many sufferers. When you don't sleep well, everything irritates you. That irritation added to the troubles of migraine, we empathize with you.
In this blog, we will explore how sleep habits can affect migraines and provide tips on how to optimize your sleep habits for fewer attacks.
The Connection Between Sleep and Migraines
Research has shown that there is a strong connection between sleep and migraines. A lack of quality sleep or disrupted sleep patterns can trigger migraines in many people. Additionally, migraines can disrupt sleep, creating a vicious cycle that can be challenging to break.
The reasons why sleep disturbances can trigger migraines are complex. One theory is that sleep deprivation alters the levels of neurotransmitters in the brain, such as serotonin and dopamine, which are involved in pain perception and mood regulation. Disrupted sleep can also lead to changes in the immune system, making the body more susceptible to inflammation, which can trigger migraines.
Tips for Optimizing Your Sleep Habits for Fewer Migraines
Establish a Consistent Sleep Schedule
Setting a consistent sleep schedule is one of the most effective ways to optimize your sleep habits for fewer migraines. Try to go to bed and wake up at the same time every day, even on weekends. This routine will help regulate your body's internal clock and improve the quality of your sleep. There can be times when you are not sleepy, but try to lie down on your bed so that at least your body knows it is time to sleep.
Create a Relaxing Sleep Environment
Creating a relaxing sleep environment is another essential step to optimizing your sleep habits. Your bedroom should be cool, dark, and quiet. Invest in blackout curtains, earplugs, and a comfortable mattress and pillows to ensure that you get a restful night's sleep. You may also want to consider using a white noise machine to drown out any background noise that could disturb your sleep. You can also try to play some relaxing music.
Avoid Stimulants Before Bed
Stimulants such as caffeine, nicotine, and alcohol can disrupt your sleep and trigger migraines. Avoid consuming these substances before bedtime to optimize your sleep habits. Instead, try drinking a cup of herbal tea, such as chamomile, which has natural sedative properties.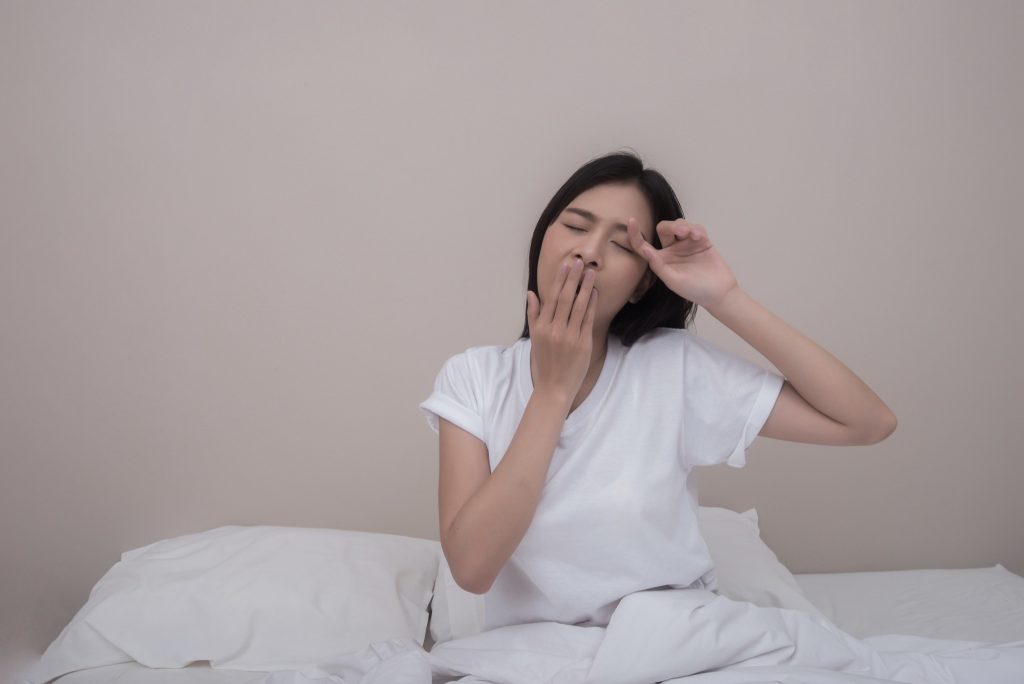 Wind Down Before Bed
Create a relaxing bedtime routine to help you wind down before bed. This routine should include activities such as taking a warm bath, practising relaxation techniques, such as deep breathing or meditation, or reading a book. Avoid activities that stimulate the mind, such as watching TV or using electronic devices, as these can interfere with your sleep.
Exercise Regularly
Regular exercise can help improve the quality of your sleep and reduce the frequency of migraines. Yoga and breathing exercises can also help you calm your mind, remind and prepare for sleep. Exercise promotes the release of endorphins, which are natural painkillers and mood enhancers. Additionally, exercise can help reduce stress and anxiety, which are common triggers for migraines.
Consult a Healthcare Professional
If you suffer from chronic migraines, you may want to consult a healthcare professional for further advice. Your doctor may recommend medications or other treatments to help manage your symptoms. Additionally, they can help identify any underlying medical conditions that may be contributing to your migraines, such as sleep apnea or depression.
Conclusion
Optimizing your sleep habits is essential for reducing the frequency of migraines. Establishing a consistent sleep schedule, creating a relaxing sleep environment, avoiding stimulants before bed, winding down before bed, exercising regularly, and consulting a healthcare professional are all effective strategies for optimizing your sleep habits. By taking steps to improve the quality of your sleep, you can reduce the frequency and severity of migraines and enjoy better overall health and wellness.