Have you been suffering from a sore throat and bouts of heartburn frequently? Do you constantly have a bad taste in your mouth? You may have a condition called acid reflux. This means that the muscle that closes down the food pipe in the stomach i.e oesophagal sphincter isn't fully contracted due to which your stomach acid and food may be leaking into your oesophagus. Although it may sound complicated, you have nothing to worry about! We are here with a full guide to explain what exactly happens in your body to cause acid reflux and how you should deal with it. So, let's get started.
Why does acid reflux happen?
Hydrochloric acid, an extremely strong acid found in the stomach, aids in digestion and protects against harmful microorganisms like bacteria.
The stomach's lining has been developed to withstand this corrosive acid, but the oesophagus is unable to do so.
Signs of acid reflux could indicate that stomach acid has irritated the oesophagus. When this occurs, stomach acid can eat away at the oesophagus lining, leading to internal bleeding. The cells of the oesophagus can be altered over time, leading to Barrett's oesophagus, a kind of cancer.
What are the Most Frequent Indications of Acid Reflux?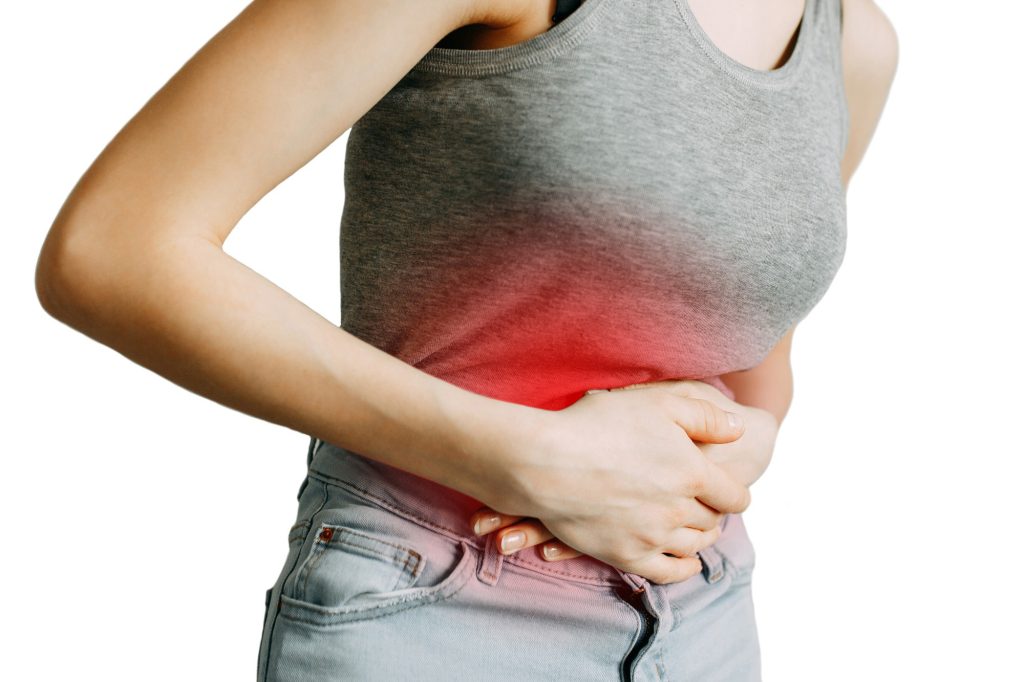 Acid reflux symptoms include heartburn, regurgitation, and dyspepsia.
Heartburn also known as acid indigestion is a burning pain or discomfort that originates in the stomach but can go up the oesophagus, stomach, and into the middle of the abdomen and chest. Some people report that the discomfort spreads to their throats. Heartburn does not, despite its name, have any effect on the heart.
Regurgitation or the feeling of acid coming back up into the throat or mouth is another common symptom of acid reflux. Wet burps and a sour or bitter aftertaste are common side effects of regurgitation.
Dyspepsia. The syndrome of dyspepsia is common among those who suffer from acid reflux illness. Stomach pain is often referred to as dyspepsia. Indigestion, or dyspepsia, can manifest in a variety of ways-
Discomfort and Nausea After a Meal
Feeling full and bloated in the stomach
Discomfort or pain in the upper abdomen
Don't dismiss your acid reflux symptoms just because they're common and rarely dangerous. Managing acid reflux symptoms typically only requires making some minor lifestyle adjustments and utilising over-the-counter antacids.
When Can You Expect to Feel the Effects of Acid Reflux?
Common causes of acid reflux symptoms include a heavy meal, and stomach movements which may be caused by downward bending of the body or even due to lying down, especially on your back.
Those who suffer from acid reflux typically report that their symptoms are worse at night. The pain associated with GERD is also worse at night. Unfortunately, the severity of the pain is not always proportional to the extent of the oesophagal injury.
Half or more of all pregnant women suffer from heartburn. This acid reflux symptom may result from a combination of increased hormones and pressure from a growing foetus. After giving birth, most women experience a reduction or elimination of heartburn.
Difference between Acid Reflux And GERD
Heartburn is the main sensation associated with acid reflux. It may feel like a mild burning in the centre of your chest that typically occurs after eating or after lying down.
The more serious form of acid reflux is called gastroesophageal reflux disease (GERD). When acid from the stomach flows backwards into the oesophagus continuously for a long time, the body suffers long-term harm. Narrowing of the oesophagus due to chronic injury and inflammation can make swallowing difficult. Ulcers and discomfort are two more symptoms of the illness.
Risk factors
People of all ages are susceptible to experiencing acid reflux, and the underlying causes are not always clear. It may result from one's dietary habits or lifestyle, but it also may be brought on by factors that are beyond one's control.
Causes of acid reflux or gastroesophageal reflux disease include:
obesity
smoking (active or passive)
treatments for asthma, calcium-channel blockers, antihistamines, pain relievers, sedatives, and antidepressants, all of which interact negatively with low levels of physical exercise
pregnancy
Acid reflux has been connected to the following foods and eating patterns:
caffeine\alcohol
bad fats
spicy cuisines
the tomato, and tomato-based dishes
Ingesting onions, garlic,
large meals
reclining after eating
consuming chocolate, carbonated drinks, or acidic juices within two to three hours of each other is not recommended.
Take Away
There is more than one way to treat acid reflux. Antacids are available for purchase over-the-counter, but if your symptoms are more severe, a doctor may prescribe stronger medication. Modifications to your daily lifestyle, such as eating a healthy diet, getting regular exercise, and sleeping with your head elevated, may help relieve symptoms.