Managing relationships can be a challenge for anyone, but for those with bipolar disorder, it can be even more difficult. Bipolar disorder is a mental health condition that affects a person's mood, energy levels, and ability to function in their daily life. It can also affect their relationships with others. In this post, we will explore some practical ways to manage relationships while living with bipolar disorder.
Understand your condition
The first step in managing relationships while having bipolar disorder is to understand your condition. This means learning about the symptoms, causes, and treatments for bipolar disorder. You can talk to your doctor, therapist, or mental health professional for more information. By understanding your condition, you can better explain it to your loved ones and help them understand what you are going through.
Communicate with your loved ones
Communication is key in any relationship, but it is especially important when you have bipolar disorder. You need to be open and honest with your loved ones about your condition, how it affects you, and what you need from them. This means explaining your symptoms, such as mood swings, changes in energy levels, and difficulty sleeping. It also means letting them know what triggers your symptoms, such as stress or lack of sleep.
It can be helpful to have a plan in place for how to manage your symptoms when they arise. This could include taking medication, getting enough rest, or reaching out to your support system. By communicating with your loved ones, you can work together to develop a plan that works for everyone.
Build a support system
Having a support system is crucial when living with bipolar disorder. This can include family members, friends, therapists, and support groups. Your support system can offer you emotional support, practical assistance, and a listening ear when you need it. They can also help you stay on track with your treatment plan and remind you of your progress.
It's important to communicate with your support system regularly, whether that's through phone calls, text messages, or in-person meetings. You can also ask your support system to help you identify warning signs of an impending episode and offer suggestions for managing your symptoms.
Practice self-care
Self-care is an essential part of managing bipolar disorder and maintaining healthy relationships. This means taking care of your physical, emotional, and mental well-being. Some self-care practices that can be helpful include:
Getting enough sleep: Aim for seven to eight hours of sleep each night to help regulate your mood.
Eating a balanced diet: Eating a healthy, well-balanced diet can help you maintain your energy levels, and nutrients in the body and reduce mood swings.
Exercising regularly: Regular exercise can help you reduce stress, improve your mood, and boost your energy levels.
Managing stress: Practice stress-reducing activities such as meditation, yoga, or deep breathing exercises.
Avoiding alcohol and drugs: Alcohol and drugs can worsen symptoms of bipolar disorder and interfere with medication.
By taking care of yourself, you can reduce the likelihood of experiencing episodes and improve your overall well-being, which can positively impact your relationships.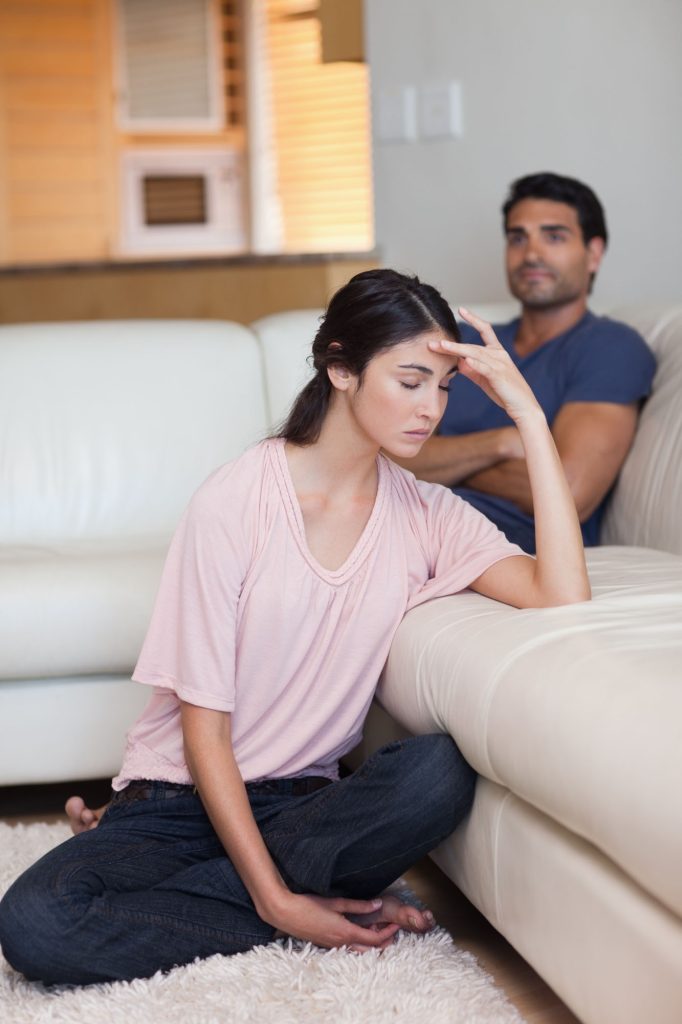 Stick to your treatment plan
It's important to work closely with your doctor or mental health professional to develop a treatment plan that works for you. This may include medication, therapy, or a combination of both. It's essential to take your medication as prescribed and attend therapy sessions regularly. If you are experiencing side effects or other concerns with your medication, talk to your doctor before making any changes.
Sticking to your treatment plan can help you manage your symptoms and reduce the impact of bipolar disorder on your relationships. It's also important to communicate any concerns or changes in symptoms to your doctor so they can adjust your treatment plan if necessary.
Stay positive
Don't worry, they love you!
Living with bipolar disorder can be challenging, but staying positive and hopeful is important. Remember that bipolar disorder is a manageable condition, and with the right strategies and support, you can lead a fulfilling life and have healthy relationships.
It's also important to focus on the positive aspects of your relationship, such as shared interests, experiences, and goals. You can improve your relationship and overall well-being by staying positive and focusing on the good.
Conclusion
Managing relationships while having bipolar disorder can be challenging, but it is possible. There will always be days when you'll think that nothing is working out. Nonetheless, do it. Follow the tips mentioned here, follow your doctor's advice, and follow your heart. By understanding your condition, communicating with your loved ones and indulging in self-care, you can form fulfilling and rewarding personal relationships. Bipolar disorder cannot be fully cured, but we are here to help you take the lead in your life and wake up each day, grateful to be alive.