Olive oil is well-known for its health benefits, which include cholesterol control and regulating blood sugar. It's undoubtedly one of the healthiest oils you can use in your kitchen. But can it help with gut issues? When used for cooking, baking, sautéing, or as a dressing in salads, yes!
But one TikTok video that suggests drinking olive oil as a miracle cure is becoming very popular. With 3.5 million views, the video has convinced Tiktokers to down olive oil and enjoy its many benefits.
How much truth is in this trend?
The potential advantages of using olive oil in food preparation have been the subject of hundreds of studies. Yet very few people have looked into what happens when you actually drink the "miracle" oil.
Considering its anti-inflammatory and antioxidant properties, there's no denying that olive oil is an essential addition to any diet. Still, there's no scientific basis for drinking shots of olive oil to improve gut health.
How can olive oil help the gut?
The polyphenols, or antioxidants, in olive oil function as prebiotics in the gut. Notably, the antioxidants in olive oil raise the quantity and diversity of good bacteria in the stomach.
Extra virgin olive oil even reduces symptoms like bloating, constipation, and the overall symptoms of colitis.
Olive oil can improve the absorption of nutrients by your digestive tract due to its healthy fat content.
Contrary to popular belief, using extra virgin olive oil for cooking is healthy because it is stable at high temperatures and has a high smoke point – which means it does not burn quickly or release harmful chemicals when used for high-heat cooking.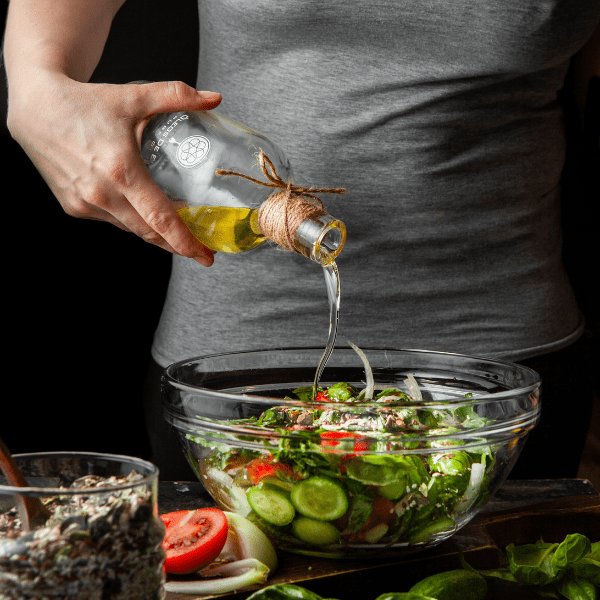 Even though consuming olive oil is linked to several health advantages, there is no need to drink it; simply incorporating a tablespoon into your meals when it makes sense is sufficient.
If you struggle with gut-related issues, it might be wise to skip this TikTok hack. Instead, schedule a consultation with a physician or registered dietitian if you need assistance managing IBS or chronic constipation.
By doing this, you can work with a specialist who is qualified to assist you in identifying the cause of your digestive problems—something a TikTok influencer downing a shot of olive oil probably lacks the training to do.