Think twice before skipping that meal, as it could very well be the key to unlocking the secrets of a healthy gut!
From aiding in digestion and absorption of nutrients to supporting our immune system and even influencing our mood and mental health, the gut microbiome is a complex and fascinating part of our bodies.
But did you know that one simple habit, like skipping meals, can have a significant impact on this delicate balance of bacteria in our gut? That's right, the foods we eat and the timing of our meals can have a direct impact on our gut health. And, with the fast-paced lifestyle many of us lead, skipping meals has become a common occurrence.
What happens to the digestive system when you skip a meal?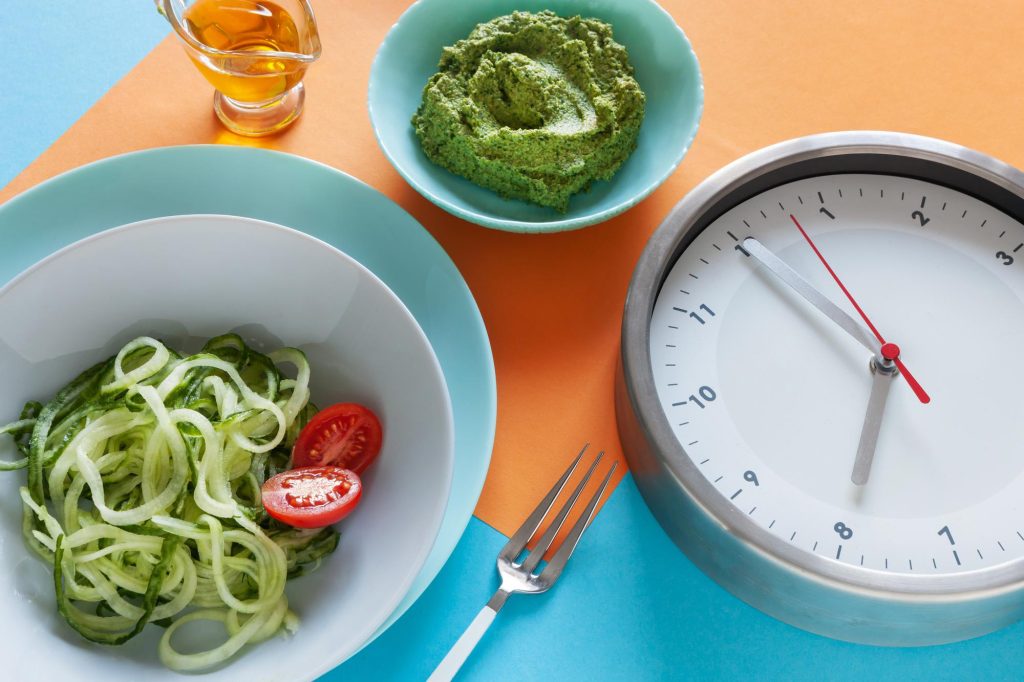 You may think that skipping a meal here and there won't have any major consequences, but the reality is that even just one missed meal can lead to changes in the gut microbiome. A study found that skipping just one meal resulted in significant changes to the gut microbiome within just 24 hours!
And, if this pattern continues, it can result in an imbalance of good and bad bacteria in the gut, leading to digestive issues and even contributing to more serious conditions such as irritable bowel syndrome (IBS) and inflammatory bowel disease (IBD).
Research has even shown that people who skip breakfast regularly have a greater risk of developing IBS and IBD. So, whether you're a busy professional, a student on the go, or simply someone who tends to forget to eat, it's time to pay attention to the effects of skipping meals on your gut.
How can you ensure you don't skip meals?
Regularly consuming a balanced and nutritious diet has been shown to improve gut health and reduce the risk of digestive issues. Find it hard to avoid skipping meals? We got you covered!
Here are a few practical tips to help you avoid skipping meals and maintain a healthy gut:
Plan ahead: Preparing meals in advance or having healthy snacks readily available can help you avoid reaching for junk food when you're in a rush. Try to pack a lunch for work or have a backup meal in your fridge for those busy days.
Keep healthy snacks on hand: Having a variety of healthy snacks at your fingertips can help you avoid skipping meals and keep your gut healthy. Some great options include nuts, fruit, yoghurtyogurt, and vegetable sticks with hummus.
Set reminders: Use your phone or calendar to set reminders for meals and snacks. This will help you stay on track and make sure you never miss a meal.
Practice mindfulness: Pay attention to your hunger cues and try to eat when you're actually hungry, not just because it's time for a meal. Take the time to sit down and enjoy your food, and try to avoid eating while working or on the go.
Listen to your body: Finally, listen to your body and eat when you're hungry. Skipping meals can lead to overeating later on, so try to eat regular, balanced meals and snacks throughout the day to keep your gut healthy and happy.
Remember, a healthy gut is a happy gut, so it's important to make mealtime a priority. By following these simple tips, you can ensure that you never skip a meal and keep your gut healthy for years to come!
Takeaway
So, what can you do to maintain a healthy gut? The first step is to establish a regular eating pattern and avoid skipping meals. Eating a variety of nutrient-dense foods, such as fruits, vegetables, whole grains, and lean proteins, can also help support a healthy gut. Additionally, fermented foods, such as yoghurt and kefir, are great sources of probiotics and can help to maintain a balanced gut microbiome.
Our gut health is closely tied to our eating habits, and skipping meals can have serious consequences. By following a balanced and nutritious diet, and avoiding skipping meals, we can support a healthy gut and enjoy all the benefits that come with it.