Congratulations on becoming a new mom! Bringing a new life into the world is an amazing experience, but it's not without its challenges. One of the most difficult periods for any mother is the postpartum period. While many women expect to feel fatigued and sore after giving birth, there are several common complications that can arise during this time that may come as a surprise. In this blog post, we'll discuss five of these complications every new mom should know about so you can be prepared and empowered to take care of yourself and your baby during this crucial time.
While some postpartum complications are relatively minor and resolve on their own, others can be more serious and require medical treatment. Here's a look at some of the most common postpartum complications every new mom should be aware of.
Excessive bleeding
One of the most common and potentially serious postpartum complications is excessive bleeding, otherwise known as postpartum hemorrhage (PPH). PPH occurs when a mother loses more than 500ml of blood during or after delivery. While some degree of bleeding after childbirth is normal, PPH can be dangerous and even life-threatening if not treated promptly.
Infection
Another common complication in the weeks following childbirth is infection. Infections can occur in the uterine lining (postpartum endometritis), in the urinary tract (cystitis), or in any of the incisions made during delivery (cesarean section or episiotomy). Infections can cause fever, chills, nausea, vomiting, and pain or tenderness at the site of infection. If left untreated, infections can spread and lead to serious illness.
Breast engorgement
Breast engorgement is a condition in which the breasts swell and become painful and tender. It is caused by an increase in blood flow and milk supply in your breasts. Engorgement can cause your breasts to feel very full, hard, swollen, and painful. Your nipples may become flat and tight. This can make it difficult for your baby to latch on to the breast. Breast engorgement can occur if your baby is not feeding and attaching properly, your breasts are not being drained properly during a feed, you are producing more milk than your baby requires or your baby skips a feeding or only feeds infrequently.
What are Postpartum Complications?
There are a number of potential postpartum complications that can occur after childbirth. While many of these are relatively minor and easily treated, it's important to be aware of them so you can seek treatment if necessary.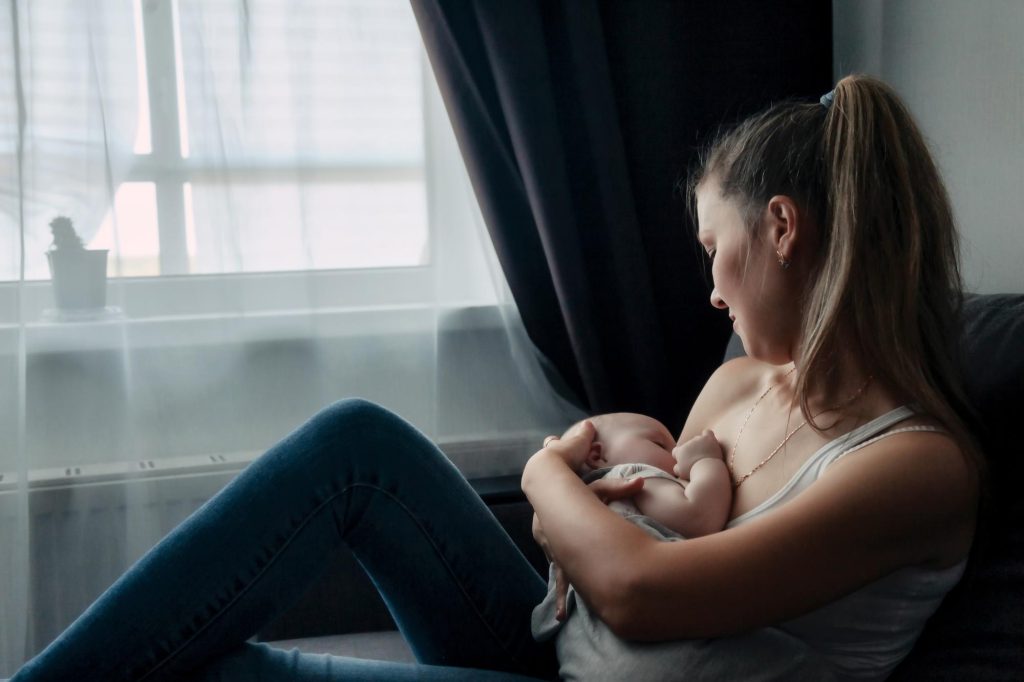 Some Common Postpartum Complications
Postpartum Depression/Anxiety
Around 1 in 7 women experience postpartum depression (PPD) or anxiety after giving birth. PPD can occur anytime during the first year after childbirth. Symptoms of PPD include feeling sad, anxious, or empty; having trouble sleeping; feeling irritable or angry; and experiencing changes in appetite. Women with PPD may also have difficulty bonding with their babies.
If you think you might be suffering from PPD, it's important to tell your healthcare provider so that you can get the help you need. There are several effective treatments for PPD, including medication and counselling. With treatment, most women with PPD feel better within a few weeks.
Postpartum Hemorrhage
Postpartum hemorrhage (PPH) is a leading cause of maternal mortality worldwide. It is defined as the loss of more than 500 mL of blood within the first 24 hours after delivery. PPH can be caused by uterine atony, lacerations, or retained placental tissue.
Uterine atony is the most common cause of PPH and occurs when the uterus fails to contract properly after delivery. This can lead to excessive bleeding.
Lacerations are tears in the vagina, cervix, or perineum that can occur during delivery. These tears can bleed heavily and may require stitches to close them.
Retained placental tissue occurs when part of the placenta remains in the uterus after delivery. This can cause heavy bleeding and may require manual removal by a healthcare provider.
Perineal Tears and Episiotomies
It's estimated that up to 80% of women will experience some form of perineal trauma during childbirth. This can range from mild tissue damage to a full-thickness laceration (a tear) extending into the anal sphincter complex.
Episiotomies, a surgical incision made in the perineum to enlarge the vaginal opening, is also common and can increase the risk for more severe tears.
Factors that can contribute to perineal tears include:
• Having a baby that is large for gestational age
• Anterior position of the baby's head (facing towards the mother's front rather than her back) during birth
• Prolonged pushing during labour
• Use of forceps or vacuum extraction during delivery
• Having a second-degree or worse laceration during a previous delivery
The most common symptom of a perineal tear is pain in the affected area. Depending on the extent of the injury, other symptoms may include:
• Bleeding from the wound site
• Difficulty urinating due to pain or swelling in the area
• Fecal incontinence (leakage) due to damage to the anal sphincter complex
If you experience any of these symptoms, it's important to let your healthcare provider know so they can properly assess and treat your injury. Treatment may involve stitches.
Pelvic Floor Dysfunction
Pelvic floor dysfunction is a common postpartum complication that can cause incontinence, pain during sex, and pelvic organ prolapse. While it is not always preventable, there are some things you can do to reduce your risk.
During pregnancy, the pelvic floor muscles stretch and weaken as the baby grows. This can cause the muscles to become lax and unable to support the pelvic organs properly. After delivery, these muscles may not have enough time to recover and regain their strength. This can lead to problems with incontinence, sexual function, and prolapse of the pelvic organs.
There are several things you can do to reduce your risk of developing pelvic floor dysfunction:
1) Avoid excessive weight gain during pregnancy. Excess weight puts additional strain on the pelvic floor muscles and weakens them further.
2) Do Kegel exercises regularly during pregnancy and after delivery. These exercises help strengthen the pelvic floor muscles and improve their tone.
3) Avoid constipation by eating a high-fibre diet and drinking plenty of fluids. Constipation puts extra pressure on the pelvic floor muscles and can contribute to their dysfunction.
4) Deliver your baby vaginally whenever possible. Vaginal delivery allows the pelvic floor muscles to stretch slowly and evenly, giving them a chance to recover more effectively afterward.
Urinary Incontinence
Urinary incontinence is a common problem after giving birth. It can be caused by weakened pelvic floor muscles, which can be stretched and damaged during pregnancy and childbirth. This can lead to urine leakage when you cough, sneeze or laugh.
There are several things you can do to help improve urinary incontinence:
– Kegel exercises: These exercises can help strengthen your pelvic floor muscles and improve bladder control.
– Avoid constipation: Straining to have a bowel movement can put extra pressure on your pelvic floor muscles and worsen incontinence. Eating a high-fiber diet and drinking plenty of fluids can help prevent constipation.
– Manage your weight: Excess weight puts extra pressure on your pelvic floor muscles and can make incontinence worse. Losing weight may help improve your symptoms.
– Quit smoking: Smoking can weaken your pelvic floor muscles and make incontinence worse.
How to Prevent Postpartum Complications
There are a number of things that new mothers can do to prevent postpartum complications. First and foremost, it is important to get plenty of rest. It is also important to eat a healthy diet and avoid processed foods. Additionally, new mothers should drink plenty of water and avoid caffeine.
Another important step in preventing postpartum complications is to take care of your body. This means getting regular exercise, even if it is just walking. Additionally, you should avoid strenuous activity and heavy lifting. If you are breastfeeding, it is also important to make sure that you are getting enough rest and drinking plenty of fluids.
Conclusion
New motherhood can be an exciting and overwhelming time for any woman. While it is generally a happy and fulfilling experience, there are certain postpartum complications that you should be aware of as early on in your pregnancy as possible. By understanding the common issues associated with new motherhood, you can better prepare yourself for potential problems down the line and take proactive steps toward ensuring a healthy postpartum period. With these tips in mind, we wish all new moms out there nothing but health and happiness!