Becoming a mother is one of the most amazing experiences a woman can have. However, it's also one of the most challenging and overwhelming times in her life. With so much to learn about caring for your newborn, including postnatal care for yourself, it can be easy to feel lost and unsure where to turn. That's why we've put together this comprehensive guide on understanding postnatal care – an essential resource for new mothers everywhere! Read on to discover everything you need to know about taking care of yourself after childbirth, from physical recovery tips to emotional support strategies that will help you thrive as a new mom.
Introduction to Postnatal Care
The first few weeks after giving birth are vital for both mother and baby. During this time, the mother's body is healing and adjusting to the new life growing inside of her. It is important for new mothers to get plenty of rest, eat a healthy diet, and drink plenty of fluids.
Postnatal care is the care that a woman receives after she has given birth. It includes medical checkups, support, and advice from healthcare professionals. It is important for new mothers to have postnatal care so that they can recover from childbirth and bond with their babies.
Some women choose to have in-home postnatal care, which means a nurse or midwife comes to their home to provide support and advice. Other women choose to stay in the hospital for a few days after giving birth so that they can be monitored by medical staff. Some women also choose to go to a postnatal clinic or center for help and support.
No matter what type of postnatal care you choose, it is important to make sure that you are getting the support you need. If you are feeling overwhelmed or have any concerns, be sure to speak with your healthcare provider.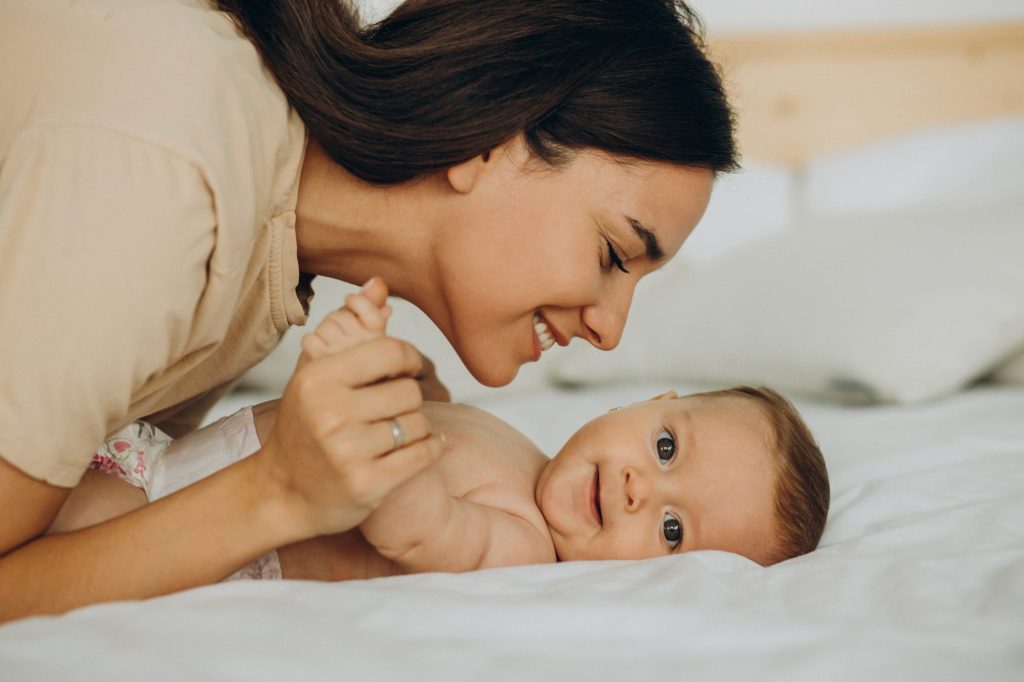 What is Postnatal Care?
The first few weeks and months after giving birth are vital for both the mother and baby. During this time, the mother's body is going through many changes as it recovers from pregnancy and childbirth. It is important to have regular check-ups with a healthcare provider during this time to make sure that both the mother and baby are healthy and doing well.
Postnatal care typically includes a number of different things:
1. Check-ups for the mother: These appointments help to monitor the mother's recovery from childbirth, assess how she is coping emotionally and mentally, check for any physical problems, and provide advice and support.
2. Check-ups for the baby: These appointments help to monitor the baby's growth and development, assess their health, and provide guidance on feeding, sleeping, and general care.
3. Breastfeeding support: Many mothers choose to breastfeed their babies, and there is a lot of support available during this time. This can include help with latch, positioning, milk production, pumping, and more.
4. Emotional support: The postnatal period can be a very emotional time for many mothers. This can include feelings of happiness, sadness, anxiety, or even postpartum depression. It is important to have someone to talk to about these feelings if they become overwhelming or start to interfere with everyday life.
Benefits of Postnatal Care
There are many benefits to postnatal care, both for the mother and her baby. For the mother, postnatal care can help to ease the transition into motherhood, providing support and advice on everything from breastfeeding to dealing with sleep deprivation. It can also help to prevent or heal any physical problems that may have arisen during pregnancy or childbirth. For the baby, postnatal care can help to ensure that they are getting all the nutrients they need, are gaining weight properly, and are developing normally.
Postnatal care is an important part of the care that a mother and her baby receive after childbirth. It is recommended by healthcare professionals that all mothers should receive some form of postnatal care, whether it is from a qualified professional such as a midwife or health visitor, or from family and friends.
Steps in Postnatal Care
After you have given birth, it is important to have a postnatal checkup with your midwife or GP. They will check that you are healing well and offer support and advice. Postnatal care can also involve:
– checking your blood pressure and temperature
– assessing your physical and emotional wellbeing
– giving advice on contraception
– helping with feeding issues
– talking through any concerns you may have about your baby's health or development
– referring you to other professionals if needed (e.g. health visitor, lactation consultant)
– physical Recovery
After giving birth, it is important for mothers to focus on their physical recovery. This includes getting enough rest, eating healthy foods, and gradually increasing their activity level.
It is common for new mothers to experience fatigue and pain in the days and weeks after delivery. Getting plenty of rest is essential for recovery. It is also important to eat a healthy diet and drink plenty of fluids. Gradually increasing activity levels will help the mother's body heal and get stronger.
 Postnatal care Physical Recovery after childbirth 
It is very important for all mothers to focus on physical recovery after childbirth. This means getting lots of rest, eating healthy foods and drinks, and slowly adding more activity to your daily routine.
After giving birth, it's normal to feel tired and have some pain. That's why it's so important to get as much sleep as you can, eat healthy meals, and drink lots of water or fluids like herbal tea. You might want to add some light physical activity into your day as well, like going for short walks outside or doing some simple stretches at home.
But remember: every mother's recovery is different. So listen to your body first and foremost, and don't try to do too much too soon. If you have any concerns about your physical recovery after childbirth, please talk to your doctor or midwife right away.
– Emotional Recovery
After giving birth, it's normal for mothers to feel a range of emotions. From elation and joy to worry and anxiety, it's common to feel overwhelmed in the early days and weeks postpartum. While it's important to talk about these feelings with your partner, friends, or family, sometimes it's helpful to seek professional support to manage your emotions during this time.
If you're struggling emotionally after giving birth, don't hesitate to reach out for help. There are many resources available to support you through this time. Here are a few options:
– Talk to your doctor or midwife: They can provide you with information on local support groups or counselling services.
– Contact a mental health professional: If you're feeling extremely anxious or depressed, talking to a therapist can be incredibly helpful.
– Join a support group: There are often groups available through hospitals or community organizations that can provide emotional support to other women who are going through the same thing.
– Take care of yourself: Be sure to get plenty of rest, eat healthy meals, and exercise regularly (if cleared by your doctor). Taking care of yourself physically will help you feel better emotionally as well.
– Nutrition and Exercise
Nutrition and exercise are important aspects of postnatal care. Eating a healthy diet and getting regular exercise can help you recover from childbirth, lose weight, and feel better overall.
It is important to eat a variety of foods to get the nutrients your body needs. Aim for at least five servings of fruits and vegetables per day. Choose whole grains over processed carbohydrates. Include lean protein sources such as chicken, fish, tofu, or legumes. And don't forget to drink plenty of water!
Exercise is also crucial for postnatal care. It can help you lose weight, regain muscle strength, improve your mood, and reduce stress. Start with some simple walks around the block and gradually increase your activity level as you feel ready. Talk to your doctor before starting any new exercise routine.
– Bonding and Caring for Your Baby
Bonding with your baby is one of the most special and intimate experiences you will ever have. It is a time for you to get to know your new little bundle of joy and to start building a strong, loving relationship.
There are many ways to bond with your baby. One of the most important things you can do is simply spend time together. Talk to your baby, cuddle them, sing to them, read them stories – just enjoy their company. It is also important to respond quickly and lovingly to your baby's needs, such as when they are hungry, tired, or upset.
Physical contact is also vital for bonding. Skin-to-skin contact with your naked baby against your own bare skin is especially beneficial. This can be done during feeds, cuddles, or even just while you are holding them close. Not only does it feel great for both of you, but it also helps regulate your baby's temperature, breathing, and heart rate.
Breastfeeding is another wonderful way to bond with your baby. Close physical contact, eye contact, and skin-to-skin contact all help you to build a strong connection with each other. Breastfeeding can also be a peaceful and calming experience for both of you, which can help deepen the bond between you even further.
Common Challenges Faced During Postnatal Care
One of the most common challenges faced during postnatal care is the lack of sleep. This is often due to the baby's need to feed frequently and/or waking up frequently during the night. While it is normal for babies to wake up often, it can be difficult for new mothers to get enough rest. Another common challenge that new mothers face is dealing with the changes in their bodies. During pregnancy, the body goes through a lot of changes and after delivery, these changes can be even more pronounced. It can be difficult to adjust to these changes, both physically and emotionally. Additionally, many new mothers experience some degree of postpartum depression (PPD), which can further complicate matters.
Resources for New Mothers
There are a lot of resources available for new mothers who want to understand postnatal care. The internet is a great place to start your research, as there are many website and blog articles that can provide you with information on the subject. Additionally, your healthcare provider should be able to give you some guidance on what to expect during your postnatal visits. Finally, talking to other mothers who have gone through the postnatal care process can also be extremely helpful in getting a better understanding of what to expect.
Conclusion
Postnatal care is a critical part of the journey for any new mother. It's important to understand what postnatal care entails, what to look for in a provider, and how to ensure that you have the best possible experience during this time. By taking these steps, you can rest assured knowing that you are doing everything necessary to take proper care of yourself after giving birth. So remember: it pays off in the long run when there is adequate information available on postnatal care and an understanding of how best to access support services if needed.