We spend nearly a quarter of our lifespan asleep, making it an essential aspect of our lives. We ought to know more about it, isn't it? Sleep research has made significant progress over the years, as it was previously believed to be a passive brain process. However, the brain is now recognized to play an active and critical role during sleep.
Let's dive into the mechanisms of sleep and understand it better!
Why do we sleep? 
Let's begin with the most basic question. Why sleep? What purpose does it serve? As per recent studies, it has been concluded that sleep is required for many reasons contributing towards our overall well-being :
Energy conservation and reconstruction: At its most fundamental level, sleep serves the function of conservation, allowing our physical bodies to rest and preserve energy, as evidenced by the lower rates of metabolism during sleep. Additionally, sleep provides a critical window for numerous restorative tasks, such as muscle repair, hormone release, tissue repair, and other essential processes.
Brain Function: Sleep allows your brain to reorganise. The glymphatic system in your brain, which removes waste from the central nervous system, operates while you sleep. Your brain is cleansed of harmful residues that accumulate throughout the day. This enables your brain to function effectively when you awaken. Sleep impacts your memory, learning, and focus amongst other cognitive processes.
Psychological Health: Similar to physical health, mental health depends on sleep. Sleep promotes good brain function and emotional stability because it boosts activity in brain regions that control mood. The amygdala is one area where slumber can assist in mood regulation. The anxiety reaction is controlled by this area of the brain, which is found in the temporal lobe. The amygdala can react in a more adaptive manner when you get enough slumber.
Optimum Insulin Performance: IInsulin is a hormone that facilitates the use of glucose, or sugar, by cells as a source of energy. However, insulin resistance can develop when cells fail to respond adequately to insulin, potentially leading to type 2 diabetes. Adequate sleep can help prevent insulin resistance. Furthermore, during sleep, the brain uses less glucose, aiding in the regulation of overall blood glucose levels in the body.
While the list of benefits of sleep is extensive, we hope to have provided a brief overview of its crucial role in our daily functioning. With that in mind, let's move on to the next topic.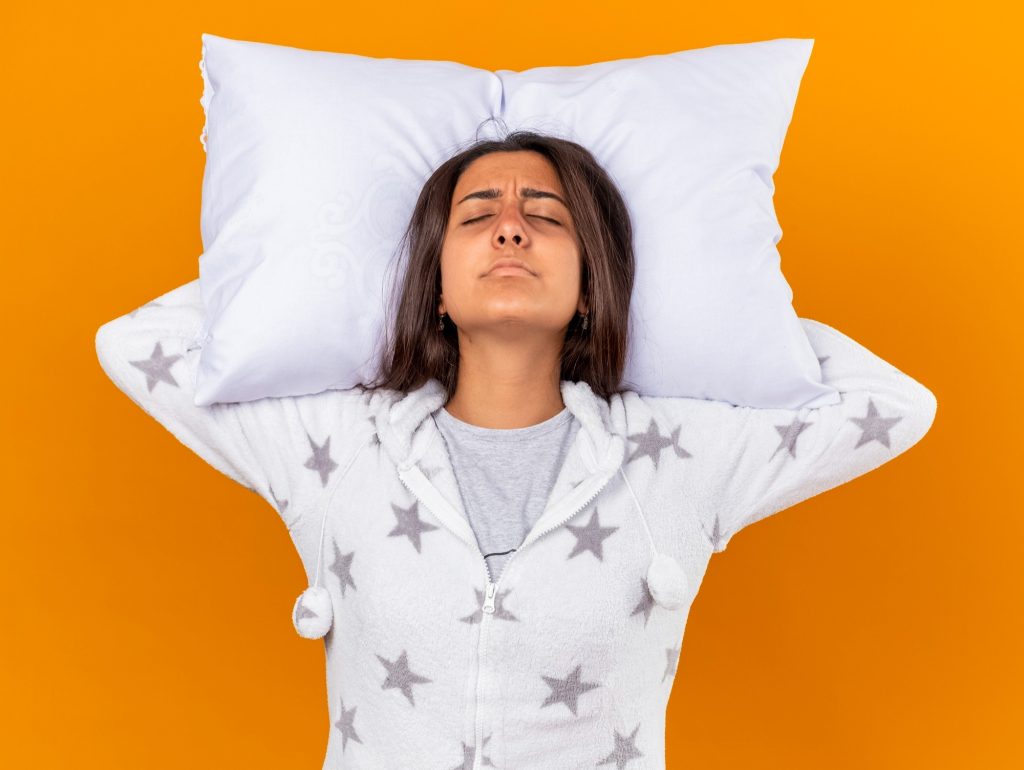 What happens while you sleep?
The brain and body begin to shift noticeably a minute after falling asleep. Heart rate and respiration calm down, body temperature lowers, and brain activity decreases. But it's essential to understand that sleep is a dynamic process. You actually move through several sleep stages in a single night. Let us take a brief look at them!
Stages of sleep :
There are two groups and four phases of sleep. Non-REM (rapid eye movement) sleep is the group that the first three phases belong to. REM sleep is the fourth state.
In stage 1, you've just begun nodding off and moving on to stage 2, which includes even slower mental and body activity. Being awakened at this point in the slumber cycle is much simpler.
The third stage of NREM slumber is the deepest. Your body and limbs are even more relaxed at this point, and your brain waves exhibit a distinct pattern of slowed activity that differs noticeably from that of awake consciousness. Deep sleep is thought to be crucial for bodily restoration as well as for clear reasoning and long-term memory.
The only level of REM slumber is stage 4. The majority of the body experiences brief immobility during this period, with the exception of the eyes and breathing muscles, as cerebral activity increases noticeably. Though dreams can occur at any moment of slumber, REM sleep is when they happen the most frequently.
The REM period of sleep is thought to be crucial for the brain's ability to perform important tasks like memory and learning.
How much sleep is required?
The hours of sleep required to vary according to your age, routine and health, but a general notion goes as follows:
Birth to 3 months: 14 to 17 hours
4 months to 2 years: 11 to 14 hours per 24 hours, including naps
6 to 12 years: 9 to 12 hours
13 to 18 years: 8 to 10 hours
18 to 60 years: 7 or more hours
60 years and above: 7 to 8 hours
Conclusion
Sleep is a crucial physiological process that is just as important as other bodily functions. If left unregulated, it can have significant detrimental effects on one's physical, mental, and emotional wellbeing. We trust that this article has provided you with a basic understanding of the mechanics of sleep and its critical role in maintaining overall health.