Nutrition plays a very crucial role in maintaining the well-being of a person. As has been defined by the World Health Organization, "Health is a state of complete physical, mental, and social well-being and not merely the absence of disease or infirmity." And having a healthy, nutrient-rich diet, is an essential component in maintaining or achieving this health.
You all must have heard your parents or grandparents tell you, "If you would have eaten better, you wouldn't have had to suffer so much", indicating that a lot of problems can be avoided if you just eat healthy food. And if not avoided, can be cured way faster, if your diet improves. Yet diet, nutrition, and all things food are often ignored when we talk about treating a particular ailment. Following the fashion of forgetting nutrition, is ADHD. When conversations about treating ADHD come up, people often do not discuss nutrition as extensively.
Now, if you are thinking why talk about nutrition when it comes to ADHD? Allow us to answer this question for you.
Connection of Food & ADHD 
Research has shown that people with ADHD are low on nutrients such as Essential Fatty Acids, Zinc, and Iron. The deficiency not only causes an overall health issue but also worsens the symptoms.
The talks around Omega-3: This particular nutrient has been heavily discussed and talked about when it comes to nutrition and ADHD. It has been proven to improve brain health and is found in fish, nuts, and seeds. Having a diet rich in such essential fatty acids, can protect one's cell membrane and are important to maintain healthy brain functioning.
Zinc and Inattention: Zinc has been identified as another key nutrient that helps in brain development and immune function. The body uses zinc in hundreds of biochemical processes, including several that are involved in the creation of neurotransmitters and synaptic function. Thus it has been shown to help inattentiveness and hyperactivity in people with ADHD, by regulating of neurotransmitters.
Iron-rich food: Iron has been a powerful nutrient that again has been proven to improve focus and brain function. Found in fruits and vegetables, this particular nutrient can help people with ADHD, maintain their overall brain health.
The base of this argument remains that while nutrition alone may not be able to fully cure ADHD but the ideal biological base that supports and amplifies the changes that Neurotherapy brings about, can be provided through food supplementation.
Following an ADHD-appropriate diet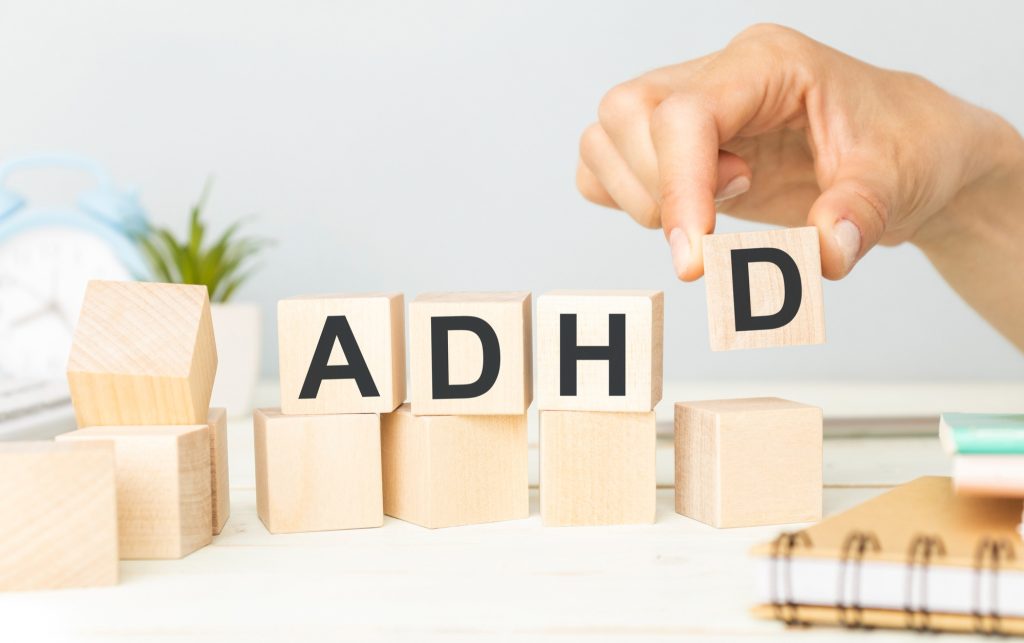 Following a diet, that is suitable for someone with ADHD can be difficult to figure out. Thus it is important to speak to your healthcare professional and craft a plan that is most suited for you. Broadly speaking, an "ADHD Diet" is based on three factors, elements, or characteristics :
Having a nutrition-rich diet: Your diet needs to be rich in nutrients that help reduce symptoms and promote overall brain health. Some examples are- Omega – 3 fatty acids, carbohydrates, protein etc.
Additional supplements: Depending on your requirement you could also include nutritional supplements to cope with your deficiency. If you are not able to incorporate a particular nutrient in your food, you can take supplements for it.
Elimination: This is a process of eliminating foods, that can worsen your overall health and can serve as a trigger for symptoms of hyperactivity and inattention. Some foods to avoid would be:

Highly processed foods
Sugar
Junk food
Caffeine
Like everything else, a diet too is very subjective. It alone cannot solve everything but it can surely help you take control of your symptoms and manage them better. Additionally, maintaining a balanced and nutritious diet overall can help to support overall health and well-being. If you or someone you know has ADHD, it's important to work with a healthcare provider to develop a comprehensive treatment plan that includes nutrition, medication, and other therapies as appropriate.