Attention Deficit Hyperactivity Disorder or ADHD can be a difficult situation to live with. Coping with its symptoms such as inattention, impulsivity, and anxiety issues, can be a tricky affair. If you are wondering what more you can add to the treatment equation, to make it perfectly balanced, it's time for exercise to enter the mix.
So let's lace up and explore what potential exercise can hold for people living with ADHD!
Why does exercise work at all?
Let's first understand how a mental health condition can be treated with physical exercise. To simplify, ADHD is caused due to a glitch in the functioning of the brain's attention system. Neurotransmitters like dopamine and norepinephrine control these attention circuits and when they fall short, that's where the problem begins. Medications prescribed to someone with ADHD essentially help with the production of these neurotransmitters to improve the situation.
As several studies have shown, when you run, swim, or do any sort of exercise, these neurotransmitters are released which helps one cope with their attention problems. Exercise, thus is being increasingly suggested as a complimentary element to the overall treatment.
Benefits of Exercise for ADHD
Now that we've got all that out of the way, allow us to list out some of the benefits that exercise holds for a person living with ADHD:
Exercise can improve your impulsivity.
It can help with improved attention control while performing tasks.
Studies have shown, that exercise improves cognitive flexibility which is the ability to switch between different tasks.
It has also been discovered that exercise can also result in improved academic performance.
Apart from significantly improving the main symptoms of ADHD, exercise is also a proven technique to relieve stress. Thus having a workout routine appropriate for your age can help you with the anxiety that comes with ADHD.
What kind of exercises works for people with ADHD?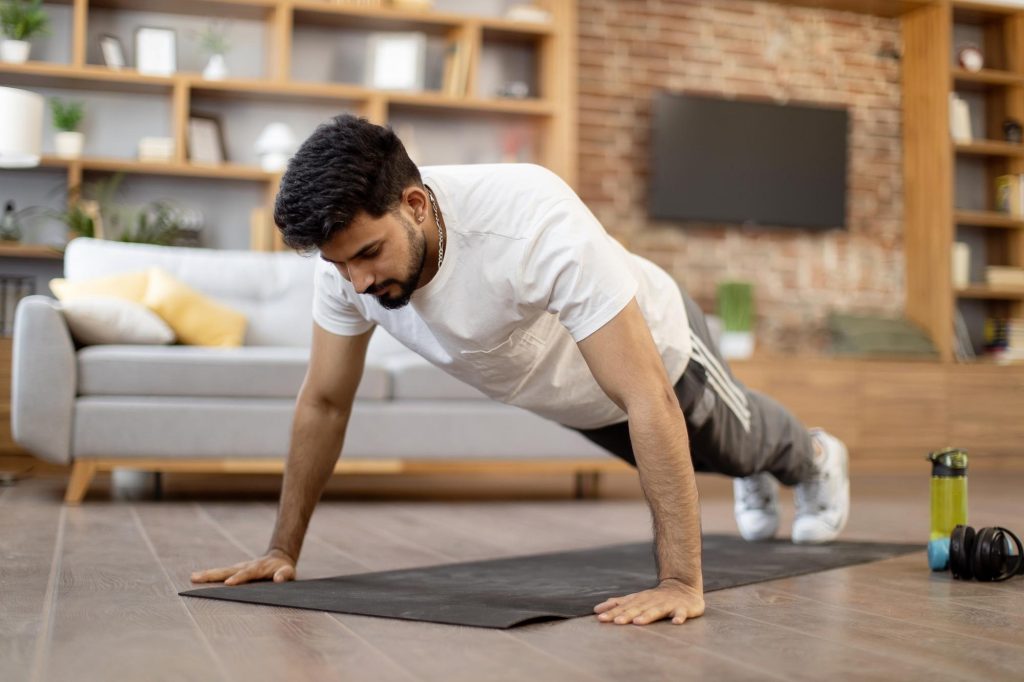 There are a number of different workouts one could engage in. However, it is important to note, that every case is different, and due consideration with a medical health professional is necessary before picking up the routine.
Following are the type of exercises you can get into:
You could go for cardiovascular exercise like aerobics. There have been several studies conducted that indicate the positive effects of such exercise on attention span.
If cardio is not your cup of tea, you could play several sports, that will help not only help you improve your cognitive function but also help elevate social anxiety if that's something you are struggling with. Sports like football, tennis, and rugby are some of the great picks.
If you don't crave a big team scene, or just want to pick something a bit more different, you could dabble in gymnastics, martial arts, rock climbing, swimming, etc. These exercises will train you in solving complex problems.
Yoga is another option you could go for. It can help in managing anxiety to a great extent.
A disclaimer you must read
While we are discussing several workouts that can work for you, or someone whom you know, it is important to keep a few things in mind :
Advice from a medical health professional is necessary. ADHD is a complex situation and diving into workouts without proper assistance can be detrimental.
Exercise alone, will not do wonders. As was mentioned before, it is a complimentary treatment.
Deciding or not deciding to exercise depends also depends on the medications that have been prescribed
Basically, keep your doc in the loop, and everything will be fine!
In conclusion, exercise can be a simple and powerful tool for managing symptoms of ADHD. From reducing impulsiveness to increasing focus, physical activity has numerous benefits for individuals living with ADHD. Whether it's a brisk walk, a yoga session, or a full-blown workout, the key is to find an activity that works for you and make it a part of your daily routine.