When you get diagnosed with ADHD, it is natural to be flooded with questions. What should be your next step? Now, we aren't here to give you medical advice, but like a faithful friend, we want you to be aware of every option available to you for treating ADHD.
Do keep in mind that what we provide is a general overview and the type of treatment suitable for someone depends on their age, symptoms, and a range of such factors. The treatments can be categorized as follows :
Medications
Psychotherapy
Other Supplementary Training
Let us look at each one of them individually!
Medication
Medications are one way to go when it comes to treating ADHD. They help reduce the symptoms of hyperactivity which improves the ability to focus, work and learn.
Broadly there are two types of medication prescribed for ADHD:
Stimulants: This is the most common type of medicine for ADHD, as it increases the supply of Dopamine and Norepinephrine, which improve attention and overall cognitive functioning. However, they must be consumed with care, as they may elicit certain side effects.
Non-Stimulants: Another type of medicine, that is prescribed for ADHD, non-stimulants, may take longer to act, but have proven to help with inattention, hyperactivity, and other symptoms common to ADHD.
Psychotherapy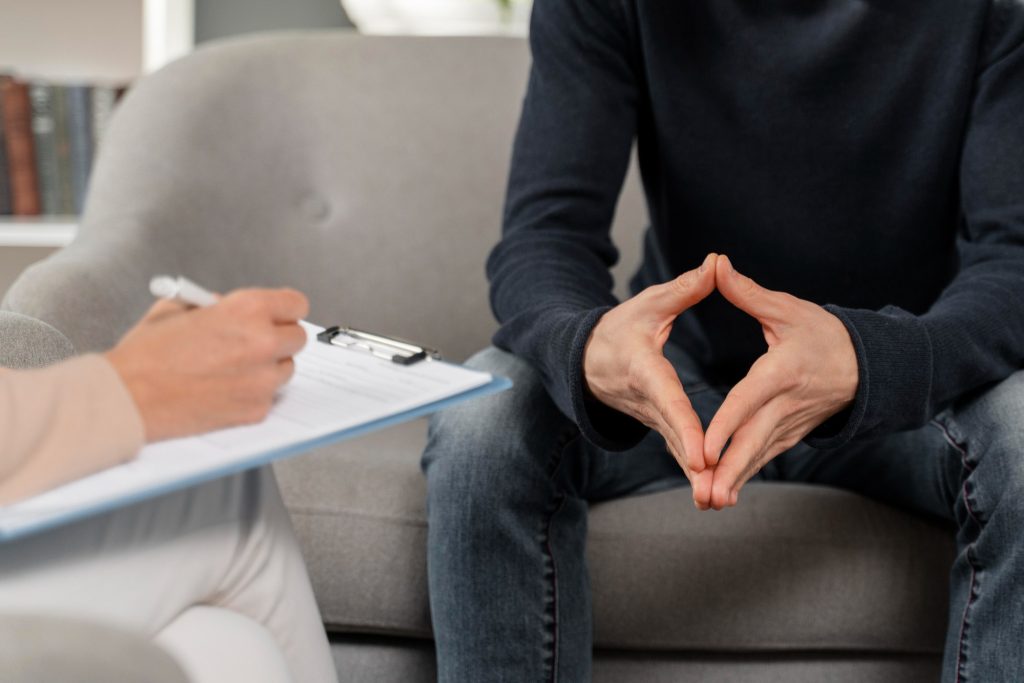 Several psychological interventions have been employed to help people with ADHD, and their families cope with various symptoms, challenges, and behavioral issues. There are different types of therapies available, depending on what you are trying to cure. If you are trying to cope as a family or if you are trying to deal with the concurring issues of ADHD, each problem has a different treatment to it, in psychotherapy.
Behavioral Therapy: behavioral therapy works on molding your behavioral patterns. Assigning tasks and assignments help you cope with the symptoms of ADHD. It may also assist you in completing school or work-related tasks and is a very popular chosen method of treatment for ADHD.
Cognitive Therapy: This one is particularly useful in dealing with one's thoughts. It identifies ways to manage emotions. It helps in being aware of one's behavior and adapting to the change in lifestyle that comes with the treatment of ADHD.
Family and relationship: Therapy that particularly focuses on the relationship people share in a family or in a marriage, is also helpful, as the impacts of ADHD, are not limited to the person who is diagnosed with it but extend to the people who are closely associated with them. This kind of therapy can help family members or spouses, understand the challenges that you may face and equip them better to deal with them.
Other supplementary treatment or training
It is a well-known fact that a combination of medications and psychotherapy works best in dealing with ADHD. However, there are certain treatments and training that you can indulge in, so as to make the whole process, easier. Some of these training are :
Parenting Training: It gives parents a better understanding of their child's symptoms and what they can do to help them.
Academic accommodation: There are several things schools can do to aid students with ADHD, such as making a special learning cell where trained educators can help them deal with the curriculum better.
Diet and Exercise: Maintaining a good routine of exercise and a nutritious diet can bring a lot of benefits to a person struggling with ADHD.
Support Groups: Fostering a sense of belonging, such groups allow people with ADHD, to understand their situation better by listening to stories of other people going through ADHD. It makes them feel less alone and is a very efficient way of kindly learning more about themselves.
On a concluding note…
Treatments are highly subjective. Depending on your symptoms, your age, and your family background, they can vary greatly. It is essential to maintain healthy communication with your doctor and keep professionals in the loop, whenever you are keen on trying something new.