Antibiotics: the life-saving wonder drugs that can also wreak havoc on your gut health.
Antibiotics are one of the most revolutionary discoveries of modern medicine. They have saved countless lives by fighting off deadly bacterial infections. However, despite their life-saving abilities, antibiotics can have some unintended consequences on our gut health.
The gut microbiome is a vast collection of microorganisms that reside in our digestive system, consisting of trillions of bacteria, fungi, viruses, and other microorganisms. These microorganisms play a vital role in regulating various bodily functions, including digestion, nutrient absorption, immune system function, and even mental health. However, the use of antibiotics can disrupt the balance of these microorganisms, leading to a range of gut health issues. It is crucial to understand the potential dangers of antibiotics on our gut health and take steps to mitigate their impact.
The Dangers of Antibiotics on Gut Health:
Antibiotics can cause antibiotic-associated diarrhoea (AAD)
Antibiotic-associated diarrhoea (AAD) is one of the most common side effects of antibiotics. According to the Centers for Disease Control and Prevention (CDC), up to 30% of people who take antibiotics experience AAD. AAD occurs when antibiotics wipe out both harmful and beneficial bacteria in the gut, allowing harmful bacteria to thrive.
Antibiotics can lead to gut dysbiosis
Gut dysbiosis is an imbalance in the gut microbiome. It can lead to an overgrowth of harmful bacteria and a decrease in beneficial bacteria. Studies have shown that antibiotic use is one of the leading causes of gut dysbiosis.
Antibiotics can increase the risk of inflammatory bowel disease (IBD)
Inflammatory bowel disease (IBD) is a group of disorders that cause chronic inflammation in the digestive tract. Antibiotic use has been linked to an increased risk of developing IBD.
Antibiotics can contribute to the development of antibiotic-resistant bacteria
Antibiotic resistance occurs when bacteria evolve to become resistant to antibiotics. Overuse and misuse of antibiotics have led to the development of antibiotic-resistant bacteria. This can lead to the spread of deadly infections that are difficult to treat.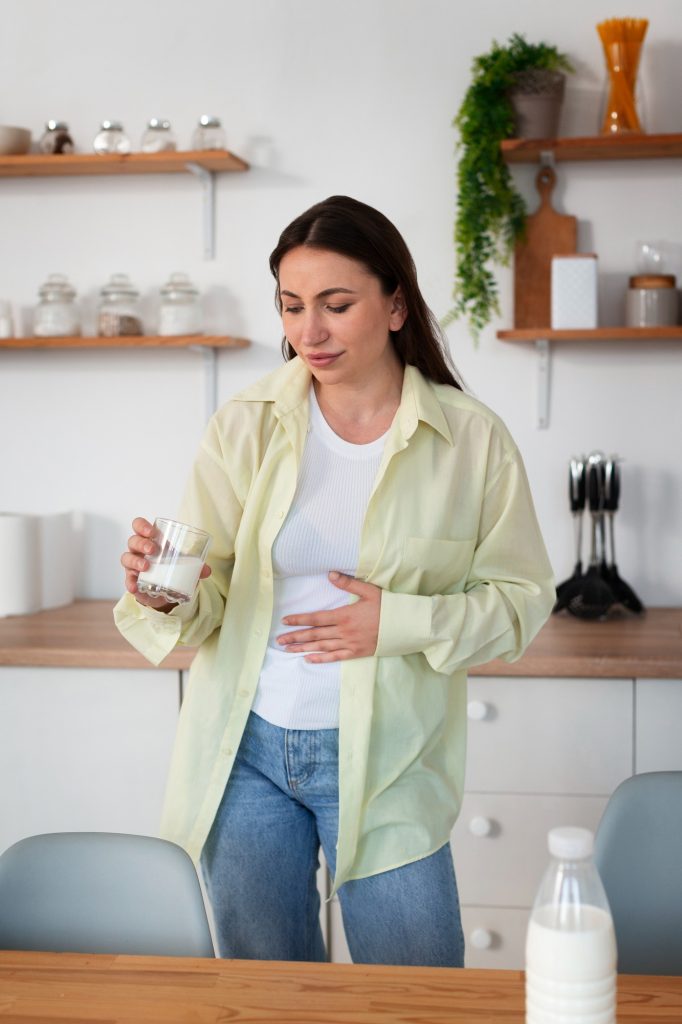 Ways to Deal with Antibiotic-Induced Gut Health Issues:
Take Probiotics
Probiotics are live microorganisms that can restore the balance of the gut microbiome. Studies have shown that taking probiotics during and after a course of antibiotics can reduce the risk of AAD and other gut health issues.
Eat Fermented Foods
Fermented foods, such as yoghurt, sauerkraut, and kimchi, are rich in probiotics. Adding these foods to your diet can help restore the balance of the gut microbiome.
Increase Fiber Intake
Fibre is a type of carbohydrate that cannot be digested by the human body. Instead, it acts as food for the beneficial bacteria in the gut. Eating a diet rich in fibre can promote the growth of beneficial bacteria and help restore gut health.
Avoid Unnecessary Antibiotic Use
Antibiotics should only be used when necessary. Avoid asking for antibiotics for viral infections, as antibiotics are only effective against bacterial infections. Overuse of antibiotics can lead to antibiotic resistance and disrupt the balance of the gut microbiome.
Takeaway
Antibiotics can have some unintended consequences on our gut health, but there are ways to mitigate these issues. Taking probiotics, eating fermented foods, increasing fiber intake, and avoiding unnecessary antibiotic use can all help promote a healthy gut microbiome. By taking care of our gut health, we can improve our overall health and well-being.