Your gut is the silent hero of your health, silently working behind the scenes to keep you feeling your best.
The key to a healthy body lies within the depths of your gut, where a delicate balance of bacteria determines your overall well-being. But have you wondered how your gut will do it all without your support?
Gut health is one of the most important and often overlooked aspects of overall health. In this blog, let's explore the various habits that can help us keep our gut (and our whole body) healthy and happy.
While you may think that gut health is all about what you eat, there are actually several simple habits that can have a big impact on the health of your gut.
But first, let's take a step back and understand what we mean by gut health. The term "gut health" refers to the balance of bacteria in your gut or gut microbiome. When this balance is disrupted, it can lead to a number of health problems, including digestive issues, inflammation, and even depression and anxiety. On the other hand, a healthy gut microbiome is associated with good digestion, a strong immune system, and even a better mood.
So, what can you do to maintain a healthy gut microbiome? The good news is that there are a number of simple habits that can help. Let's dive in!
Fun Fact: Did you know that your gut is sometimes referred to as your "second brain"? That's because it has a nervous system and can send signals to your brain that affect your mood and overall health. So, make sure you treat it with the same love and care you give to your actual brain!
1. Eat a diet rich in fibre
Fibre is crucial for gut health as it acts as a food source for the good bacteria in your gut. The World Health Organization recommends that adults consume at least 25-30 grams of fibre per day. Good sources of fibre include whole grains, fruits, vegetables, legumes, and nuts. A study also found that a diet high in fibre can positively impact gut health by increasing the number of beneficial bacteria in the gut.
2. Stay hydrated
Drinking enough water is crucial for overall health, and it's no different when it comes to your gut. Water helps flush out waste from your gut and keeps the digestive system functioning smoothly. The Institute of Medicine recommends drinking at least eight 8-ounce glasses of water per day. So, make sure you keep a refillable water bottle with you at all times.
3. Say yes to probiotics
Probiotics are live bacteria and yeast that are good for your gut. They can be found in fermented foods like yoghurt, kefir, sauerkraut, and kimchi, as well as supplements. A review found that taking probiotics can help improve gut health by increasing the number of beneficial bacteria in the gut.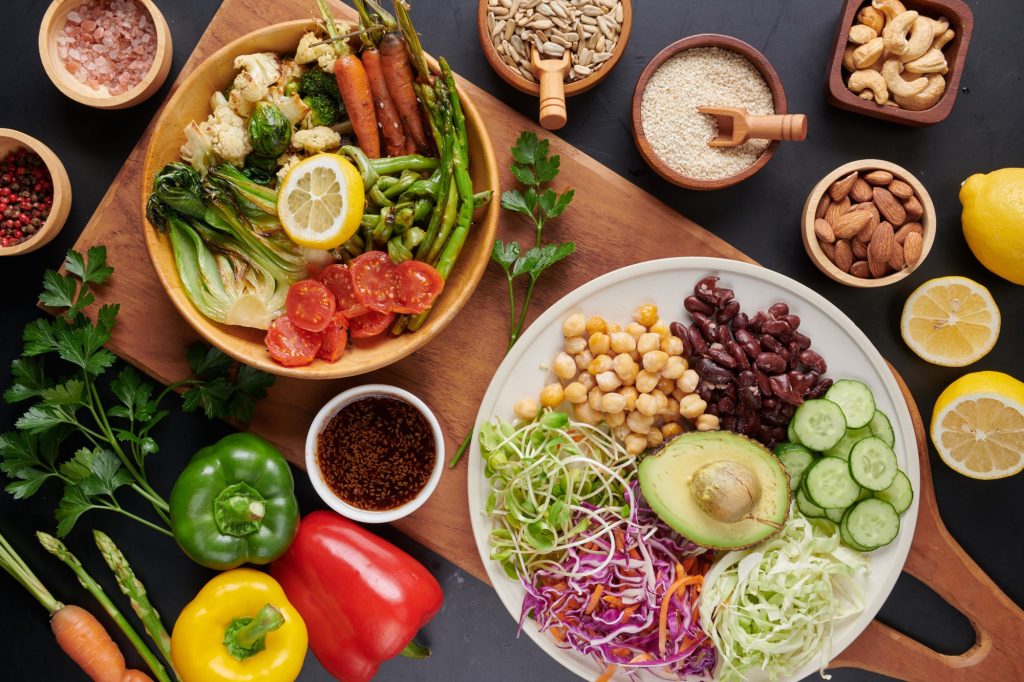 4. Reduce stress
Stress can take a toll on your gut health by altering the balance of bacteria in your gut. A study found that stress can disrupt the gut microbiome, leading to digestive problems like diarrhoea, constipation, and bloating. So, make sure you take time out to relax and practice stress-relieving activities like meditation, yoga, or deep breathing.
5. Limit your alcohol intake
Alcohol can wreak havoc on your gut health by killing off the beneficial bacteria in your gut. A study found that even moderate alcohol consumption can negatively impact gut health. So, limit your alcohol intake to a glass or two per week, and opt for a probiotic-rich drink like kefir instead.
6. Get moving
Exercise is not just good for your physical health but also your gut health. According to a study, exercise can positively impact gut health by increasing the number of beneficial bacteria in the gut. So, make sure you get at least 30 minutes of physical activity per day.
Takeaway
So there you have it, folks! Incorporating these simple habits into your daily routine can make a big difference in your gut health. And remember, a healthy gut means a healthy body and a healthy mind. Thus, make sure to take good care of your gut!
So, what are you waiting for? Start incorporating these simple habits today and give your gut the love and care it deserves!