Substance use disorders are inherently challenging, but the difficulties faced by individuals in recovery are often overlooked and underappreciated. Recovering from substance abuse disorders and addiction takes a huge toll. It demands a lot of commitment, and while this is the correct path, it being correct doesn't make it any easier.
The least we can do is educate ourselves on their hardships so that in whatever way possible, we are able to contribute to a smoother recovery.
Common challenges that people face in recovery 
The first thing that we need to understand about recovery is that it is a process. A process which begins with the decision of quitting the substance but goes a long way. It requires a person to rebuild their life and find their new balance. After everything that they must have been through, recovery can be fairly challenging. While they differ with each individuals, some challenges present themselves quite commonly:
Developing healthy coping mechanisms : One of the key elements of substance abuse is that the substance becomes the core solution to any problem in one's life. When in recovery, the challenge then becomes, finding alternate ways to cope with stress, and other such situations.
Building and Repairing relationships : It is a commonly known fact that addiction severs the relationships a person shares, to a great extent. Since social support is an essential element of recovery, building new relationships and repairing the old ones becomes important. Of course it is not as easy and simple as it sounds. Addiction alters your perception and makes you do compromising things, and undoing them is not an option. The challenge of facing the mistakes, one has made and having the patience to deal with the emotions of the person on the other end, can prove to be fairly challenging.
Dealing with trauma and shame : As one progresses to build a new life, one may find oneself struggling with a lot of shame, related to past behaviours or incidents. Since substance abuse has the potential of rendering horrendous effects on the person and their surroundings, they may also suffer from trauma. The real challenge comes when they are asked to face and accept their most difficult emotions without the use of the substance.
Boredom : When you are undergoing recovery, you will be asked to follow a fairly strict routine. Since your routine is now fixed and you may find a major chunk of time being free, urges to indulge may resurface.
Relapse : All the factors that we have talked about so far, may lead to one relapsing. This is fairly common since addiction is a chronic disease. When you are in recovery, a lot around you will force you to fall back into the pit, and hey, you might not be able to resist the fall but a strong system, support, and the will to get out of it, will pull you back up in no time
Finding a home : Life post addiction can be daunting in many ways. In a more fundamental sense, finding purpose might be something you may struggle with. Making sense of the world and the new values you have learnt can make finding a sense of belonginness difficult.
How to keep going?
We understand that recovery is difficult but it is a journey that you can go through, with the help of proper support. There are several ways to make it easier :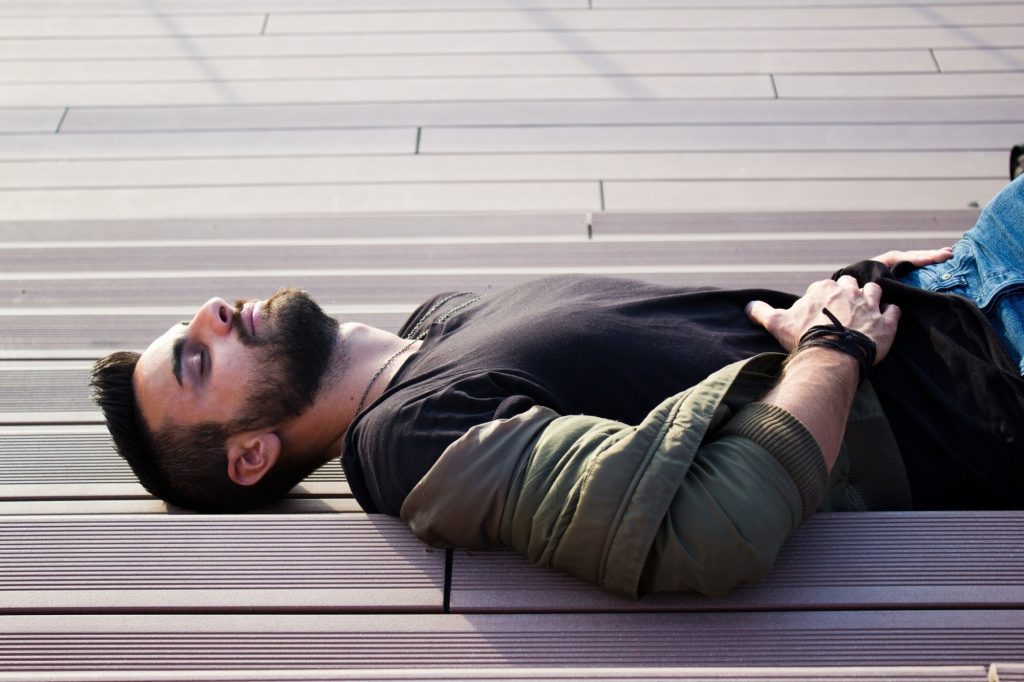 Focus on yourself : While you are recovering, there will be several things that won't go according to plan, people who won't listen, institutions who won't understand but it is important that you focus on what you can control. Things will fall into place, eventually.
Actively participating in a support group : A support group can be very inspiring. Apart from providing resources, it is a place where you feel less alone and vulnerable.
Practice mindfulness: As the practice suggests, try to stay in the present moment. Recovery may also be a time where you may get anxious at the uncertainty of the future and may get overwhelmed by the events of the past. To come to terms with both, you need to establish a strong belief in your present, and that can be achieved through mindfulness meditation techniques.
Exercise : Exercise is a great way to vent out any pent up energy and stress. It can help you regain your physical strength and build a healthier routine
Find your people and lean on them : A huge part of recovery is being able to ask for help. Your people, the ones who are there for you, are your golden gift. With their support and help, recovery may not seem all that difficult for you.
Finally, addiction recovery is a difficult process needing a lot of work, attention, and commitment. The path to recovery is frequently paved with difficulties including cravings, withdrawal symptoms, and societal pressures. Medication, counselling, therapy, support groups, and other forms of treatment are all capable of assisting people in achieving and maintaining sobriety. All in all, regardless of how challenging it may be, it is possible to beat addiction with the correct support, care, and attitude.