Pregnancy is an exciting time for expecting mothers, but it can also be challenging if a mother is experiencing significant anxiety, depression, or other mental health issues. It can affect her physical health and the health of the foetus. Hormonal changes, physical changes, and anxiety about the future can all take a toll on a mother's mental health.
Mental health during pregnancy can also have an impact on the postpartum period. Research has shown that mothers who experience mental health issues during pregnancy are at a higher risk for postpartum depression and other mental health issues after giving birth.
Furthermore, mental health during pregnancy can also impact the bonding between mother and baby. Mothers who experience mental health issues during pregnancy have a more difficult time bonding with their baby after birth, which can have long-term consequences for the child's emotional and cognitive development.
Therefore, it's essential to prioritize mental health during pregnancy to ensure a healthy pregnancy and postpartum period.
It's also important to remember that mental health issues during pregnancy are common. Seeking help and support for these issues can improve outcomes for both the mother and the baby.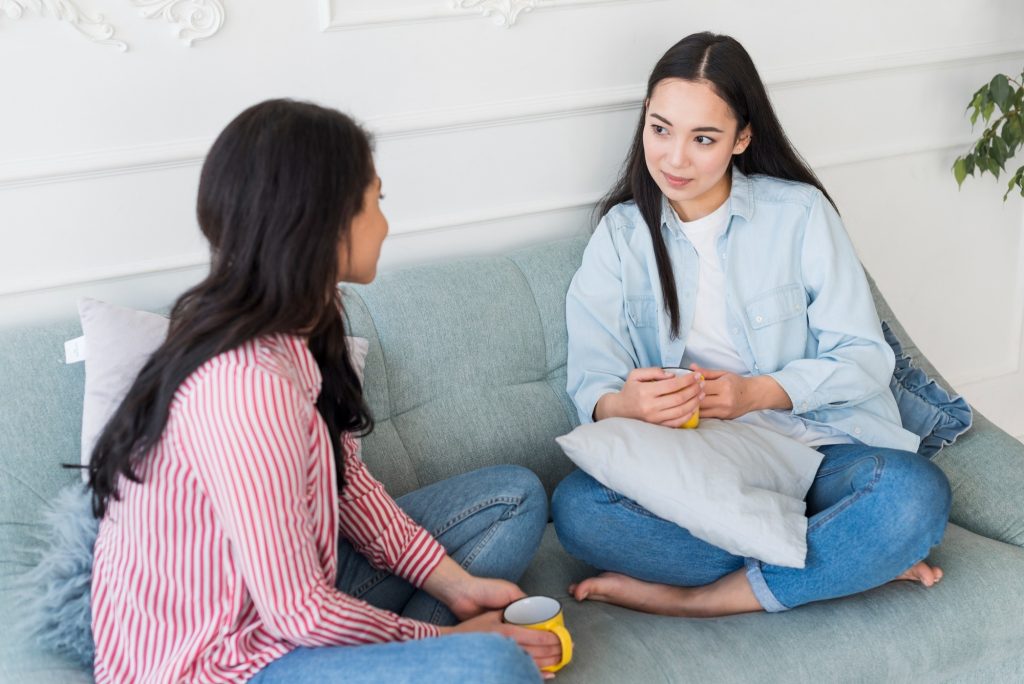 Let's look at some mental health exercises that can help expecting mothers ease their pregnancy journey.
Mindful breathing
Mindful breathing is a simple yet effective exercise that can help mothers calm their minds and reduce anxiety. To practice mindful breathing, sit comfortably in a quiet place, close your eyes, and take deep breaths. Focus on the sensation of air flowing in and out of your body. Try to clear your mind of any thoughts and concentrate on your breath. You can do this exercise for a few minutes at a time throughout the day.
Journaling

Journaling is a therapeutic exercise that can help mothers process their thoughts and emotions. Take a few minutes each day to write down your thoughts, feelings, and experiences. You can write about your fears, hopes, and dreams for your baby. You can also write about your experiences with pregnancy, such as your physical symptoms or interactions with your healthcare provider. Writing in a journal can help you gain perspective and feel more in control of your emotions.
Visualization

Visualization is a powerful exercise that can help mothers reduce stress and anxiety. To practice visualization, sit or lie down in a comfortable position and close your eyes. Imagine yourself in a peaceful, relaxing environment like a beach or forest. Visualize the sights, sounds, and smells of this environment. Try to immerse yourself in the experience and focus on the positive feelings it brings up.
Gratitude practice

Gratitude practice is a simple exercise that can help mothers focus on the positive aspects of their lives. Each day, take a few minutes to think about three things you are grateful for. They can be small things, like a warm cup of tea or a good book, or big things, like a supportive partner or a healthy pregnancy. Focusing on gratitude can help you shift your perspective and appreciate the good things in your life.
Progressive muscle relaxation

Progressive muscle relaxation is a physical exercise that can help mothers release tension in their bodies. To practice progressive muscle relaxation, sit or lie down in a comfortable position and close your eyes. Starting from your toes, tense the muscles in your feet and hold for a few seconds, then release. Move up to your calves, thighs, hips, stomach, chest, arms, and neck, tensing and releasing each muscle group. This exercise can help you become more aware of your body and release physical tension.
Social support

Social support is a crucial factor in maintaining mental health during pregnancy. Reach out to friends, family members, or support groups to talk about your experiences and feelings. Joining a prenatal yoga class or childbirth education class can also help you connect with other expecting mothers and build a support network. Don't hesitate to ask for help or support when you need it.
Conclusion
Pregnancy can be a challenging time for mental health, but there are exercises and practices that can help mothers cope with the stress and anxiety that comes with it. Mindful breathing, journaling, visualization, gratitude practice, progressive muscle relaxation, and social support are all effective ways to prioritize mental health during pregnancy.
Remember that mental health is as important as physical health, and taking care of your mind leads to a healthier pregnancy and postpartum experience. It's important for you to prioritize mental health through self-care practices, seeking support from healthcare providers and loved ones, and getting treatment if necessary. By doing so, you'll be able to provide the best possible start for your baby's life.