Pregnancy brings with it a mix of feelings and your feelings can be unpredictable at times. You can be bright and chirpy one moment and irritant the next. You'd also be likely to experience a lot of mood swings during pregnancy. These feelings As you are taking care of yourself as well as your baby, whatever you're feeling is being felt by your in the same intensity, so you'd want the best for your baby. Pregnancy is a wonderful time in a woman's life, but it is also a challenging one. As a woman's body changes, so do her emotions and thoughts. It is crucial for expectant mothers to take care of their mental health during this time, as it can have a significant impact on the health and well-being of both the mother and the baby. Some mental health practices can help you maintain your mental health during your pregnancy.
Staying Mentally Healthy During Pregnancy: Why It Matters
Pregnancy can cause a wide range of emotions, including joy, excitement, fear, anxiety, and stress. These emotions are normal and are a natural part of the pregnancy experience and it is normal to have occasional negative thoughts, dreams or fleeting doubts. However, if they become too intense or persistent, they can affect a woman's mental health.
Depression and anxiety are the most common mental health conditions experienced by women during pregnancy. If left untreated, they can have serious consequences, such as an increased risk of premature birth, low birth weight, and postpartum depression.
In addition, stress during pregnancy can also have long-term effects on the child's mental and physical development, including an increased risk of behavioural problems, lower IQ scores, and reduced academic achievement.
As a result, it is critical to reduce stress levels as much as possible so that emotions like stress and anxiety do not increase specific hormones in your body, which can harm your baby's developing body and brain.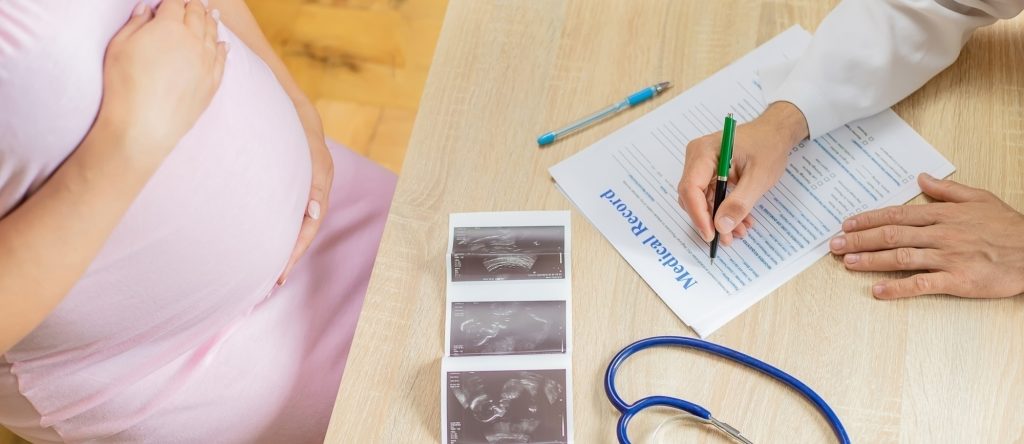 Techniques for Staying Mentally Healthy During Pregnancy
There are some practices you can adopt like; journaling, exercising, and indulging in self-care, which can help you maintain your mental health during your pregnancy.
Here are some practical tips for staying mentally healthy during pregnancy:
Practice self-care: Taking care of yourself is essential during pregnancy. This includes getting enough rest, eating a balanced diet, and engaging in physical activity.
Exercising: Exercising not only maintains your physical health but also your mental health by boosting your mood and it has also been scientifically proven to reduce anxiety and depression. It improves cognitive function and also lessens symptoms of low self-esteem and social withdrawal.
Connect with others: Talking to friends, family, or a support group can help you feel less isolated and provide you with a sense of community. You can join support groups that are in place for mental health issues where you can share your experiences freely and also relate to others' experiences. You can also talk to other moms-to-be and share experiences and ideas and get a sense of community so that your pregnancy doesn't become a very isolating journey.
Stay organized: Create a to-do list and prioritize tasks to reduce stress and keep track of important appointments. Creating a to-do list helps in creating clarity and reduces a lot of stress. Organization is key to stress management.
Find a relaxation technique that works for you: This can include meditation, deep breathing, or yoga.
Seek professional help: If you are experiencing persistent feelings of sadness, anxiety, or stress, it is important to seek help from a mental health professional.
In conclusion, taking care of your mental health during pregnancy is important for you and your baby. By utilizing these techniques, you can reduce stress, manage anxiety and depression, and enjoy your pregnancy to the fullest.
Remember, you are not alone. Reach out to friends, family, or a professional for support if you need it. Your mental health is just as important as your physical health, and taking care of it will help ensure a healthy pregnancy and a healthy baby.