Eating habits are impacted the most during PCOS. You must determine what triggers your symptoms and how to manage your calorie intake. It's not easy to follow a strict diet immediately, but you can start by gradually adding healthy and easy things to make.
Now breakfast is one of the most important meals of the day, so starting with a healthy breakfast can be an excellent way to begin your PCOS diet. In this blog, we have listed 5 healthy breakfasts you can try with PCOS.
Idly
Idly is the food that has the fewest adverse effects. Indeed, idly makes a delicious, easy-to-prepare, and easy-to-digest breakfast. It is a fermented meal that supports balanced gut flora. It also promotes the development of beneficial bacteria in the intestines, which in turn helps the bodies produce vitamin B12. All the nutrients can be easily ingested and absorbed in the body since the good bacteria in the gut can effectively break down complex carbohydrates, proteins, and lipids. Idly is an incredibly nutritious and healthy breakfast alternative thanks to fermentation and steaming.
Moong Daal Crepe
Green Moong Dal (Green Lentil, Whole/Split) is used to make crepes. It is a good source of fibre and high-quality protein. It is also rich in minerals, including copper, iron, magnesium, and potassium. Folate and Vitamin B-6 are also included. It also has trace amounts of the vitamins K, C, and E. The relatively low Glycemic Index of moong dal makes it the perfect food for diabetics, which is common for people with PCOS.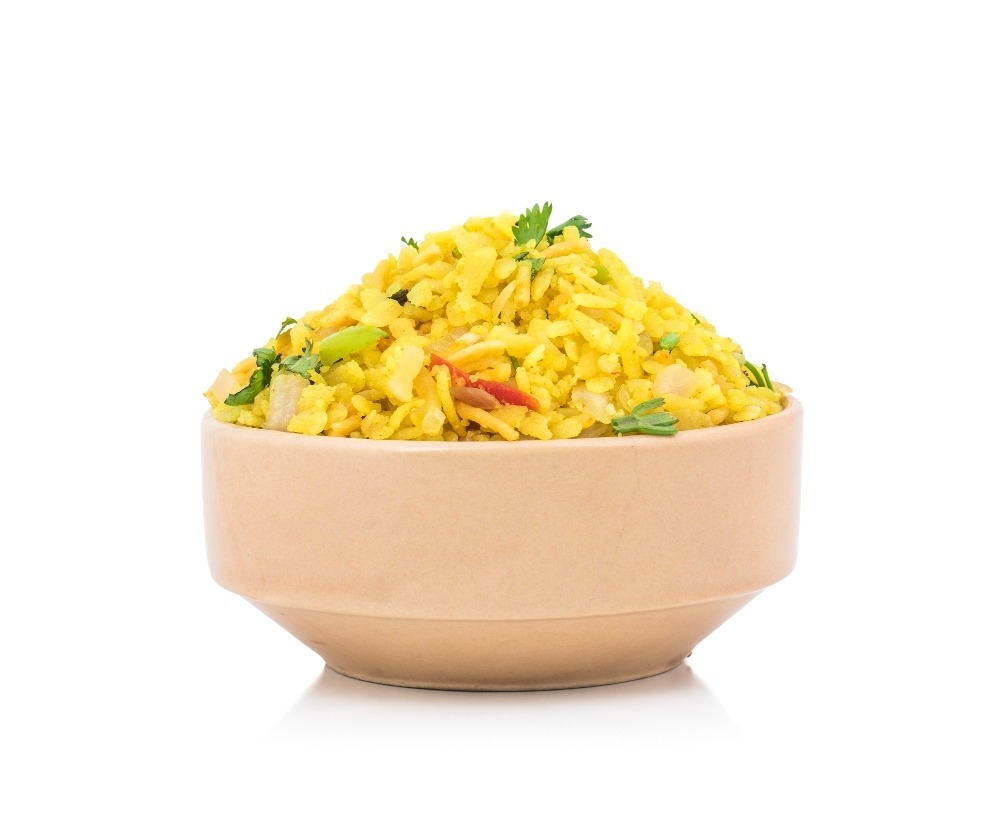 Poha
Poha is an excellent food source for the healthy bacteria in our gut since it is produced after the paddy has been fermented. It is minimal in calories and very simple to digest. It also contains a lot of good carbohydrates. Every location has a unique Poha recipe. Gujarat, Madhya Pradesh, Rajasthan, and Maharashtra are all popular places to eat poha.
Sprouts
One of the healthiest breakfast options for everyone is sprouts. Sprouting is the process of beginning to grow, which improves the nutrient content of grains, legumes, and seeds. Although the number of nutrients may not change, their quality undoubtedly will. Sprouts are simple to digest and rich in beneficial enzymes that are anti-cancerous. It is an excellent source of fibre, vitamins A, D, and C, proteins, omega-3 fatty acids, copper, and iron.
Banana Oats Pancake
Oats are high in fibre and can help people lose weight. Also, it enables you to avoid overindulging in unnecessary snacks by keeping you full for a long time. Protein, soluble fibre (b-glucan), healthy carbohydrates, vitamins, minerals, and antioxidants can all be found in oats. Moreover, it regulates the body's cholesterol levels. Many minerals, including potassium, manganese, vitamin B6, vitamin C, magnesium, and fibre, are found in bananas. It also includes some proteins and healthy carbohydrates.
Conclusion
PCOS can be tricky to manage, but plenty of lifestyle changes like healthy eating still exist. You can improve your symptoms and support your overall health. If you have PCOS, these five breakfasts will put you on the track to a healthier life overall.