The body's internal clock is made up of 24-hour periods called circadian rhythms that work in the background to carry out vital processes and functions. The sleep-wake pattern is one of the most significant and well-known circadian cycles. Circadian rhythms, which are synced with a master schedule in the brain, are used by various bodily systems. A circadian cycle can encourage regular and restorative slumber when correctly positioned. However, when this circadian cycle is disrupted, it can lead to severe issues, such as sleeplessness. Let us try to comprehend this mechanism to better understand its impact on our health.
How does it work?
Not to bore you with details, let us give you an overview of how it works.
Circadian rhythms function by ensuring that the body's functions are maximised throughout a 24-hour time. The body's mental and bodily processes are coordinated by circadian cycles. The endocrine system controls hormones to fit average energy consumption, and the digestive system makes proteins to coincide with the regular scheduling of meals. The circadian pacemaker is the main oscillator that controls circadian rhythms throughout the body.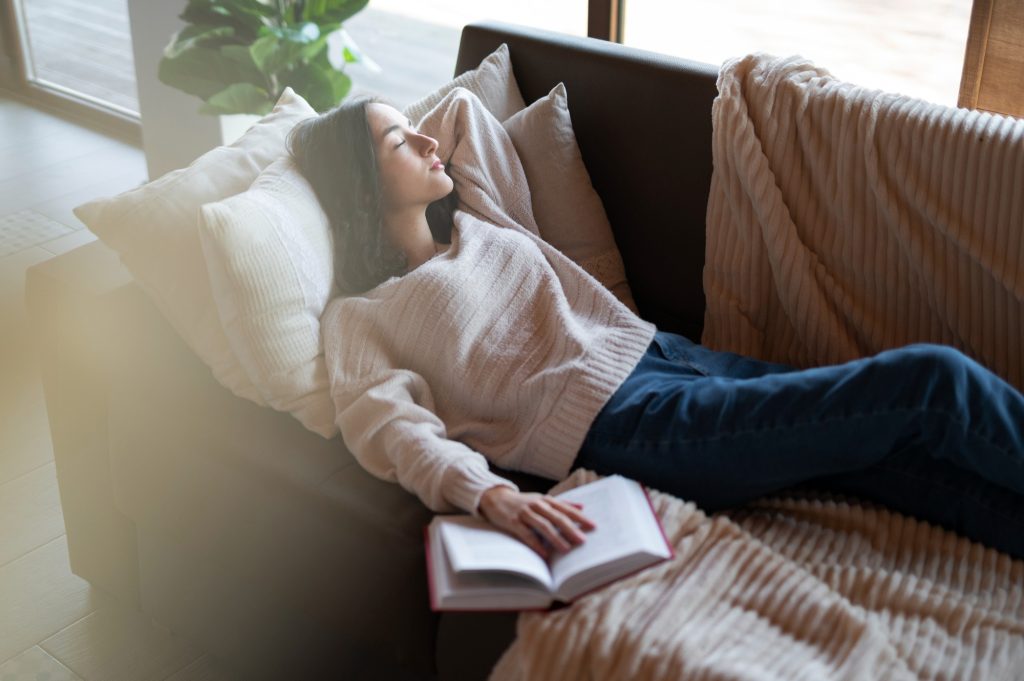 How does the Circadian rhythm impact your sleep? 
The majority of the time, when people discuss circadian rhythm, it is in relation to sleep. One of the most illustrative and crucial instances of the significance of circadian rhythms is the sleep-wake pattern.
This is how the circadian rhythm helps us sleep:
The master clock sends alertness-inducing messages throughout the day as a result of light exposure, which helps keep us awake and active.
The creation of the hormone melatonin, which encourages sleep, begins to increase as night descends, and the master clock then continues to send signals that aid in keeping us asleep throughout the night.
In this manner, our circadian rhythm creates a regular pattern of restorative sleep that permits greater daily activity by coordinating our sleep and wakefulness with day and night.
What does a disrupted circadian rhythm mean for you?
The circadian rhythm is the internal biological clock that regulates many physiological processes in the body, including the sleep-wake cycle. When this rhythm is disrupted, it can lead to a range of sleep-related problems, including:
Difficulty falling asleep or staying asleep
Insomnia (chronic difficulty sleeping)
Daytime sleepiness or fatigue
Irregular sleep patterns, such as sleeping too much or too little
Sleep disorders, such as sleep apnea or restless leg syndrome
Jet lag, shift work, and exposure to blue light from electronic devices before bedtime are common causes of circadian rhythm disruption.
What can you do to maintain a healthy circadian rhythm?
Maintaining a healthy circadian rhythm is essential for good sleep, as well as overall physical and mental well-being. Here are some tips to help keep your circadian rhythm on track:
Establish a regular sleep schedule: Go to bed and wake up at the same time every day, even on weekends.
Get exposure to natural light: Get outside during the day to get natural sunlight, or open your blinds and curtains to let light into your home or workplace.
Limit blue light exposure before bedtime: Avoid screens and electronic devices for at least an hour before bedtime, or use blue light-blocking glasses or filters.
Create a relaxing bedtime routine: Take a warm bath, read a book, or listen to calming music to help relax your body and mind before bed.
Avoid caffeine and alcohol: Caffeine and alcohol can disrupt sleep and affect your circadian rhythm, so it's best to avoid them in the evening.
Exercise regularly: Regular exercise can help regulate your circadian rhythm, but avoid exercising too close to bedtime as it can be stimulating.
On a concluding note…
In conclusion, understanding the circadian rhythm is crucial for maintaining good sleep and overall health. This internal biological clock regulates many physiological processes in the body, including the sleep-wake cycle, and disruption of this rhythm can lead to a range of sleep-related problems. However, by following some simple tips, you can help regulate your circadian rhythm and improve your sleep quality. By prioritizing healthy sleep habits and maintaining a consistent routine, you can support your body's natural clock and enjoy the many benefits of a healthy circadian rhythm.