The importance of sleep and nutrition in maintaining stable health is not an unknown fact. However, what does get overlooked, is the complex relationship between the two. Did you know, there are certain foods that can improve or deteriorate your sleep quality? It is not just about what you eat, but also how you eat, that matters. On the other hand, research has shown, sleep has a direct impact on body weight and other physical indicators of health for a person.
Understanding the links between nutrition and sleep opens up chances to improve both in order to eat smarter, sleep better, and lead a healthier existence.
In this article we will primarily understand how nutrition and sleep are interconnected.
How does diet impact sleep?
The quality and quantity of specific nutrients in one's diet can impact the hormonal mechanisms that regulate sleep duration and quality. Conversely, sleep influences overall energy levels, food intake, and nutrient consumption via biochemical and behavioral processes.
The foods and drinks we ingest have an impact on how well our systems work, including how we sleep. According to research, sleep issues are often linked to a lack of important everyday vitamins and nutrients.
Some research findings suggest the following conclusions :
Compared to a typical balanced diet or a low-carbohydrate/high-fat diet, a high-carbohydrate/low-fat diet was linked to lower sleep quality.
According to research, eating quick-digesting carbohydrates 4 hours before nighttime reduced sleep latency, or the time it takes for you to fall asleep. This was because tryptophan levels rose after eating carbohydrates.
An amino acid precursor called tryptophan assists in controlling the hormones connected to sleep. Adults with sleep problems who consumed more tryptophan in the evening reported better sleep and alertness, most likely as a result of the higher quality of their sleep.
The consumption of micronutrients may also influence sleep cycles. For instance, links between inadequate levels of magnesium, iron, zinc, and selenium and shorter slumber time have been noted.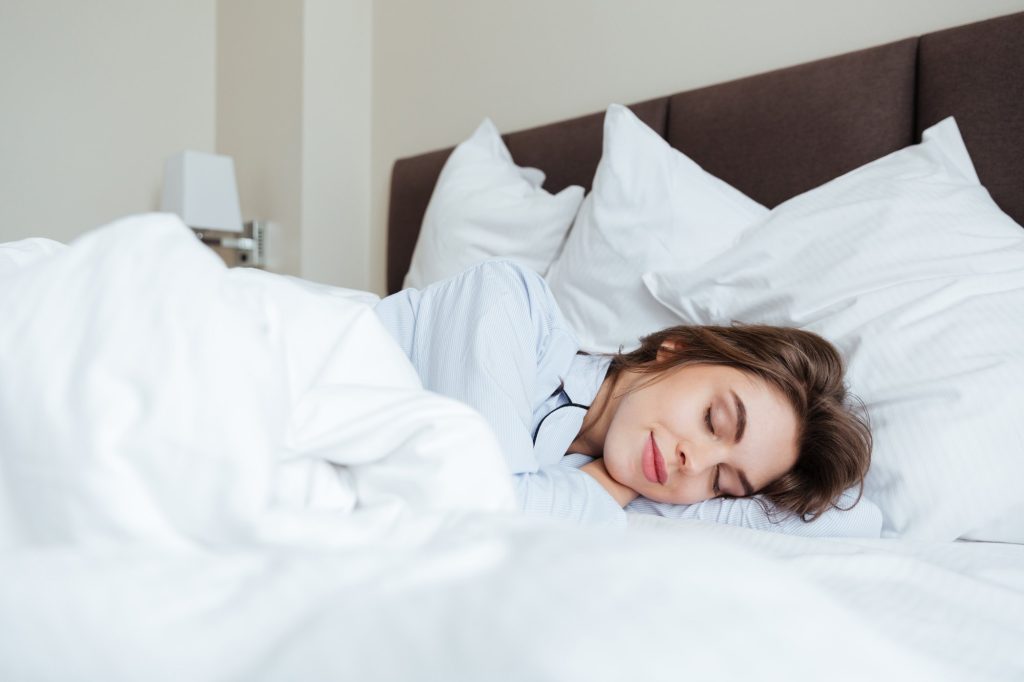 How does sleep affect your diet? 
A complex relationship between sleep, diet, and chronic illness risk factors emerges early in life and persists throughout adulthood.Early infancy is when the influence of dietary composition on sleep habits is first noticed. Longer sleep duration was linked to greater energy consumption during the evening meal in a group of 1- and 2-year-old kids.
For the body to operate correctly, adequate sleep is necessary. It enables the body and brain to relax and recover, and mounting proof supports its importance in preserving a balanced diet and a healthy body weight.
Inadequate sleep is linked to poorer food choices, as individuals are more likely to opt for less healthy options. Sleep plays a role in regulating chemical messengers that affect metabolism and energy utilization. Insufficient sleep can decrease energy efficiency, leading to increased appetite and potential overeating.
On a concluding note……
Extensive research shows that sleep and nutrition have a complex and interdependent relationship, with one influencing the other. Developing healthier habits and routines is vital for achieving overall wellness, requiring all of us to assess our current patterns and make necessary adjustments to prioritize both sleep and nutrition.