"Lose 10 kilos in 10 days!" "How to lose weight in 7 days!" "Get rid of belly fat in 2 weeks!"
Aren't these claims a little too familiar? Haven't we all heard or read them and been tempted by the quick results they offer? A slimmer look in no time is guaranteed by fad diets and weight loss products.
What classifies as drastic weight loss?
Rapid and extreme weight loss occurs when you lose more than 0.5 to 1 kg weekly. It has a lot of appeals. But alas, it could increase your likelihood of developing a host of illnesses.
To lose weight quickly, some adhere to particular eating plans referred to as "crash diets." It entails consuming fewer than 800 calories daily which are potentially quite harmful. A healthy adult needs 1200–1300 calories daily at the very least. Our bodies need enough energy to carry out daily tasks without becoming exhausted. We also require it to keep our metabolism steady. 800 calories or fewer is not enough to provide the body with the energy it needs.
Remember, People who lose weight too quickly frequently struggle to keep it off.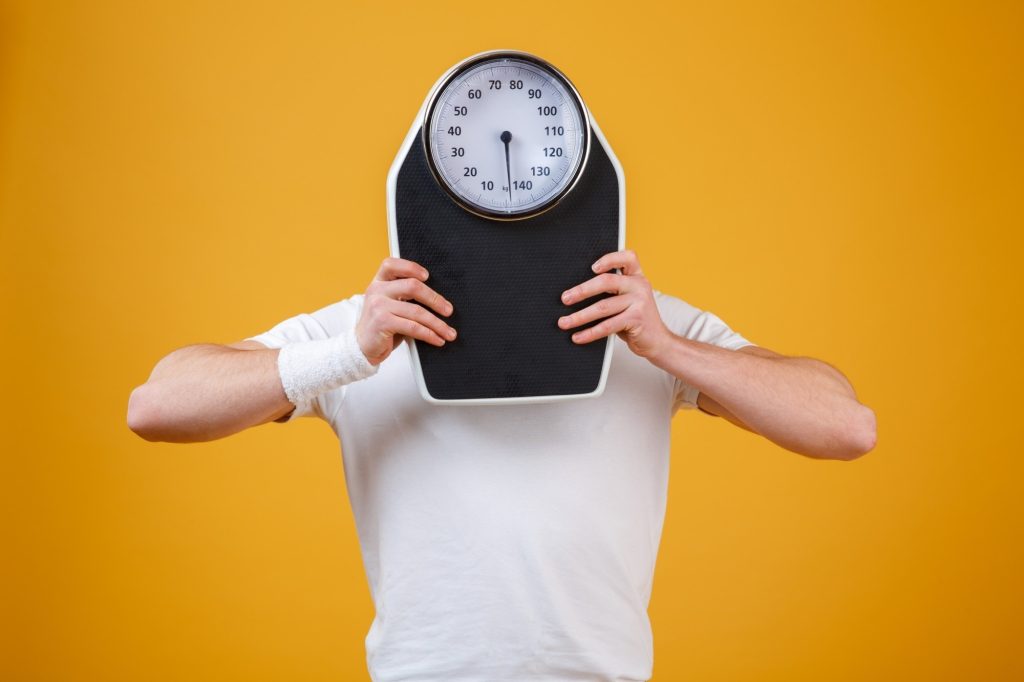 Dangers of Sudden Weight Loss
You may begin lacking important nutrients and develop chronic illnesses!!
Your body is deprived of the vital nutrients it needs for proper function when you lose a lot of weight quickly. Additionally, lacking essential minerals like vitamin D or calcium might increase your chance of contracting certain illnesses or make you more vulnerable to damage. For instance, Anaemia, which is characterised by sensations of weakness and fainting spells and can happen when you don't get enough iron, can be developed due to nutritional deficiencies.
If that doesn't scare you away from fad diets, then we have one that is scarier!
You may develop painful Gallstones. They develop in 12% to 25% of individuals who lose a significant amount of weight over time. Gallstones develop when due to a lack of food to digest, the gallbladder's secretions are held in. Once inside the gallbladder, these liquids solidify and block the opening, resulting in indigestion and more pain and suffering.
You may end up dehydrating yourself…
On fad diets which promote low or no-carb foods, you tend to lose a lot of water weight.
Watch Out For
Rapid water loss can result in dehydration and a host of unpleasant side effects, including dampened spirits, fatigue, low energy, headache, stomach issues, and muscular cramps. Don't forget to drink enough water even if your diet does not include juicing or cleansing. Keep an eye out for dehydration symptoms, especially in the first few weeks of starting a diet.
Weight loss addiction may also be a mental health side effect of drastic diets. It can also be seen as a love for starvation. When you restrict your diet to an extreme level, you begin to lose weight fast and that can often become a source of happiness for many. However, as soon as you start eating normally the weight comes back. So many times people tend to form a loving relationship with starvation, convince themselves that they don't feel hungry anymore and develop various eating disorders.
The bottom line remains that Crash diets can rarely assist you in maintaining a healthy lifestyle. Most people quickly regain their lost weight. It is important to remember your real goal of becoming a healthy person rather than getting trapped in the vicious trap of quick weight loss.