Do you believe that health and taste are at opposite poles? Have you ever wished that healthy food was as tasty as junk fast food? Do you want to lose weight without compromising on nutrition and flavour? If the answer is yes, then we have the best food guide for you. The mantra is: Cut down calories, Not flavour!
Effective weight loss is possible when you eat fewer calories than you burn. However, sometimes this can be taken to an extreme level when people reduce calorie intake below 800. Such practices make you weak and unhealthy and can sometimes result in various health ailments. It is hence important to remember that weight loss does not automatically equate to health. And there is no magic potion for weight loss. It is a prolonged effort and a conscious lifestyle change that will make you lose weight and become a healthy, happy individual.
What kind of foods help you lose weight faster?
Research says that consuming low-calorie food which keeps you full for a long can aid weight loss. So drop the cookie and pick up the eggs. It will be easier to do this when you realise that eggs keep you full for almost 4-6 hours after consumption and make you eat less in your next meals! Whereas a cookie will keep you craving for more and you may end up binge eating in your next meal.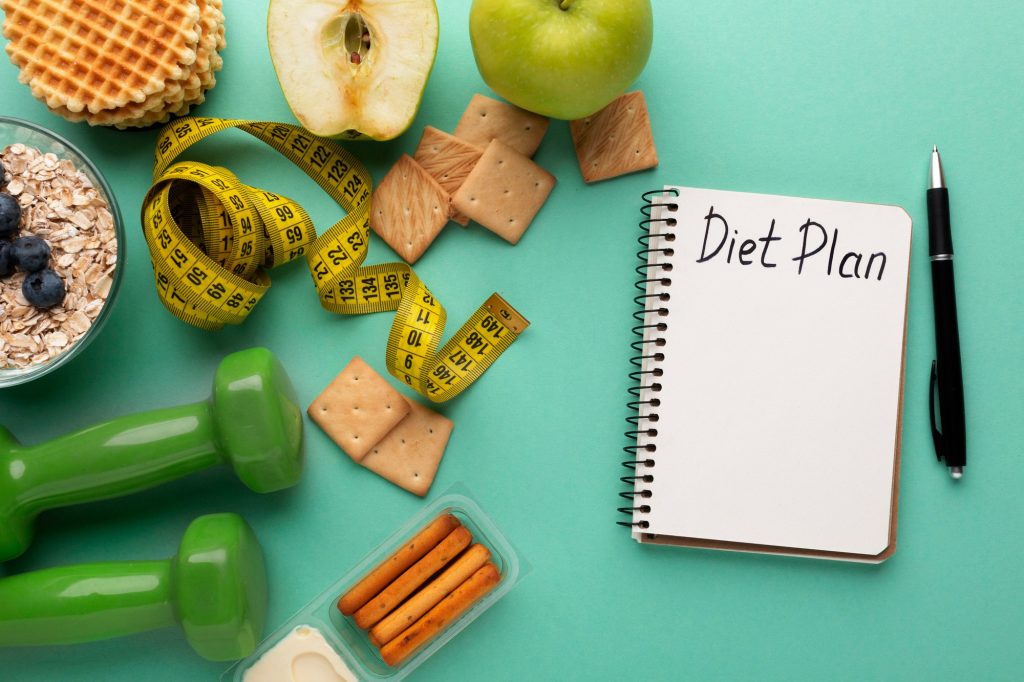 6 Best Foods For Weight Loss
Bulk Up with Eggs: Eggs are very nutrient-dense foods. Surprisingly, while egg whites provide 4-6 grams of protein per serving, practically all of its nutrients, including choline and vitamin D, are found in the yellow yolks. As a result of their high protein and fat content, they make you feel full.
Leaf Up like Popeye: Kale, spinach, collard greens, and Swiss chard, are examples of leafy greens. They are ideal for achieving or maintaining a healthy weight thanks to the minerals and fibre found in them that keep you hydrated and satisfied. Moreover, leafy greens include thylakoids, plant substances that have been connected to improved appetite control and enhanced fullness.
Sip Soup: Have a cup of vegetable-based clear soup before a meal to feel fuller and healthily shed pounds. The soup should only have 100 to 150 calories per serve. So avoid the cream and butter dollops but flavour it with your favourite seasonings. Soups could help you feel fuller and control your weight because they are naturally watery and hydrate you.
Go Greek with Yogurt: Since Greek yoghurt has twice as much protein as normal yoghurt, it is particularly beneficial for weight management. Also, some yoghurts, like Greek yoghurt, include probiotic bacteria that can enhance the health of your gut.
Keep Calm And Eat Beans: Legumes like beans, Lentils, black beans, and kidney beans are an excellent source of protein. They are cheap, satisfying, and adaptable. Beans are slow to digest and abundant in protein and fibre, hence encouraging satiety. The longer you feel satisfied, the less likely you are to eat more.
Nuts, The New Candy: In addition to being high in fat, nuts also include fibre, protein, and other plant chemicals that are good for your heart health They provide proportionate levels of protein, fibre, and healthy fats making them great snacks. Nut consumption has been linked to better metabolic health and even weight loss, according to studies. It is recommended to eat only a handful of nuts since they are high in fat.
Take Away
If you want to keep the weight off in the long term, it is important to inculcate these eating habits permanently in your eating patterns They help you pay attention to your body's internal fullness and hunger cues and develop the practice of only eating when you're hungry and only stopping when you're full which can aid in your efforts to lose weight. Eating these nutritious meals ought to assist in paving the way to a healthy life, coupled with restraint and regular exercise.