The term metabolism is often used when talking about weight gain or weight loss. Many people blame weight gain or inability to lose weight on their body's metabolism rate. Haven't you looked at a fit person eating a hearty meal and praised their metabolism for being fast? Similarly, haven't you blamed your slow metabolic rate when you're not able to put off your weight? But what does metabolism mean? Can it be increased?
In simple terms, metabolism refers to the process of converting food into energy that is essential for your body's survival. To produce this energy calories from food and beverages combine with oxygen. A body requires energy for all its functions, even when at rest such as breathing, blood circulation, maintaining hormone balance, cell growth, and repair.
The relationship between Weight and Metabolism
The basal metabolic rate, also known as basal metabolism, is the number of calories a person burns while at rest to carry out bodily functions. The primary determinant of basal metabolic rate is muscle mass.
Research suggests even when at rest, people who are heavier or have more muscle expend more calories. When compared to women of the same age and weight, males typically have less body fat and more muscle. Therefore, males expend more calories. People tend to lose muscle mass as they age. Fat makes up a larger portion of the body weight, which slows calorie burning.
Your BMR is also determined by your genetic makeup and physical exercise.
One explanation for why some individuals can eat more than others without gaining weight is that you expend more calories while at rest and when you are active if your metabolism is "high" (or quick). You'll need to consume more calories to manage your weight if you have a high metabolism.
An individual with a "low" (or slow) metabolism will expend fewer calories while at rest and during activity, necessitating a reduction in caloric intake.
The idea that metabolism controls weight is a fallacy and a half.
It is accurate that weight is related to how quickly the body digests food. However, weight gain isn't typically brought on by a sluggish metabolism. The amount of energy a body requires is determined in part by metabolism. However, a person's weight is influenced by their diet, amount of alcohol consumed, and level of exercise.
No matter how quickly or slowly your metabolism works, your body is built to store extra energy in fat cells. Therefore, you will gain weight if you consume more calories than required. On the other hand, you will drop weight if you consume fewer calories than you burn off through normal activities (such as exercise, rest, and sleep).
Additionally, our systems are designed to interpret a lack of food as starvation. As a result, our BMR slows down, resulting in lower calories being burnt. This is one of the reasons why it can be challenging to lose weight despite reducing calorie intake.
Everybody has a weight that their body considers as an ideal weight. You'll experience hunger if you drop weight till you reach your ideal weight. This could be yet another factor making weight loss so difficult.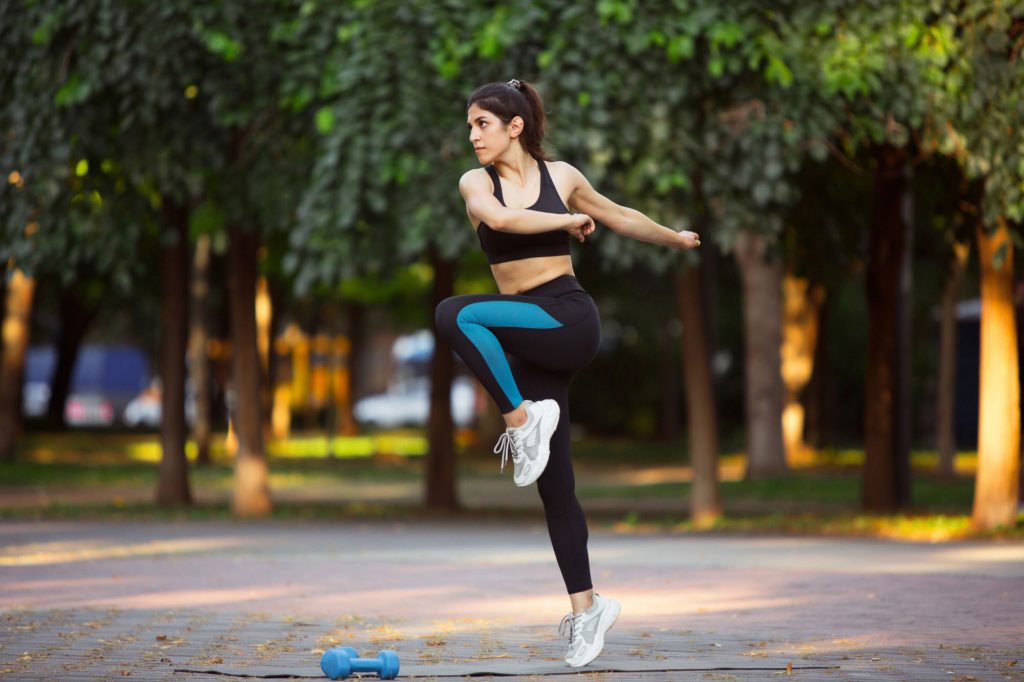 How To Lose Weight?
Your basal metabolic rate is difficult to control, but you can influence how many calories you burn through exercise. You expend more calories when you live an active lifestyle. In reality, some individuals with a quick metabolism are likely to be busier and possibly fidgetier than others.
At least 30 minutes of moderate physical exercise each day is recommended apart from the daily activities that one performs. You might need to exercise more if you want to lose weight, keep it off, or reach certain fitness objectives.
These activities could range from brisk walking, biking, swimming, running, aerobic dancing, etc.
Research recommends performing strength-training exercises for all the main muscle groups, twice a week to burn more calories and prevent fat storage, hence losing weight.
Take Away
Metabolic rate is significant and does have a hereditary component when it comes to weight control. However, there is a lot of disagreement over whether you can alter your metabolic rate. But what remains obvious is that there is no quick method to shed pounds. You can only alter how you balance the calories you consume with the calories you sweat off through exercise, which will positively impact your weight. It is advised to consume 500 to 750 fewer calories per day to drop 0.5 to 0.7 kg per week. Increase your physical exercise levels to lose weight more quickly and keep it off in the long run.