"Eat less, exercise more" is the norm to lose weight. But is it as easy as it sounds? 
The popular school of thought says that weight loss is all about burning more calories than you eat. However, you can only burn a certain amount of calories in a day. What you can adjust according to preference, is the number of calories you consume. Yet, it is not that simple. In the modern world of food, regulating your caloric intake can be challenging. The solution may lie in the age-old method of CALORIE COUNTING.
So, what is a calorie?
Calories are a unit of energy. Whether it is talking, walking or simply breathing, The calories you consume are required for three broad tasks:
Basic bodily functions: Basal metabolic rate is the amount of energy used to perform these functions. It effectively refers to the calories your body expends in a resting state for basic survival
Digestion
Physical activity
After the body uses up the share of the calories required to perform all activities, the rest of them are stored in the body as fat.
 Are all calories the same?       
All calories come from one of the three macronutrients i.e. carbohydrates, protein, and fat.
As far as weight gain is concerned, a calorie is a calorie. But the seemingly straightforward topic of whether calories from fat, protein, and carbs are different is contentious.
From the standpoint of weight reduction alone, 100 calories are still 100 calories whether they come from broccoli or a pizza.
However, in terms of health and sustainable weight loss, all calories are different. The assumption that eating whatever to meet your calorie deficit can lead to weight loss is true only for a short-term and limited effect. In the long run, calorie counting can only be beneficial if it is practised by incorporating lifestyle changes.
Calories from a cup of fruits will make you feel full and fresh for a long time because Fruits and other fibrous foods are nutrient-dense. In contrast, calories from refined, sugary, and gluttony food can make you more likely to overeat later in the day, preventing you from achieving your calorie deficit goals.
TIP: Foods that take more work to digest, like those high in fibre (fruits, vegetables, legumes), tend to be better for you as they use up more calories, and hence, fewer calories are left to be stored as fat.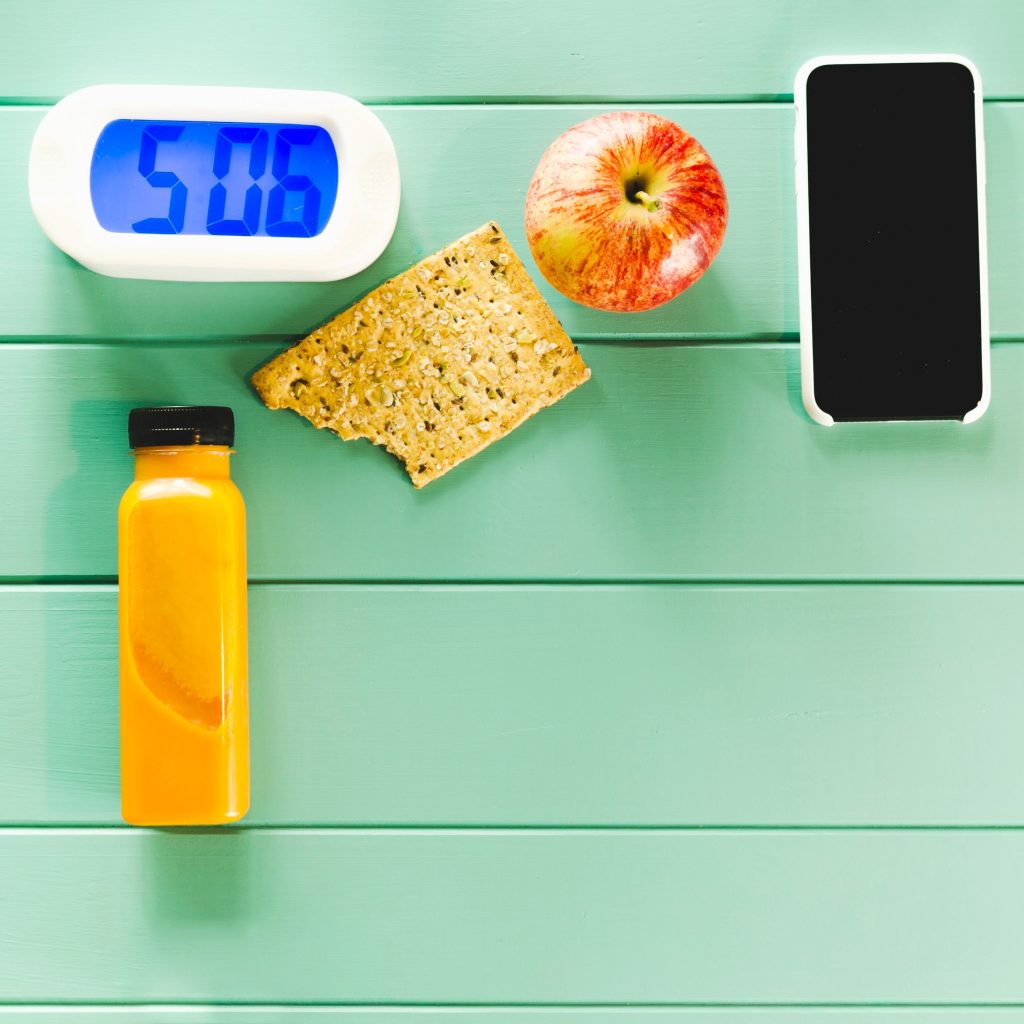 How to practice calorie counting effectively
FIND OUT WHAT YOUR BODY NEEDS: The calories you require to meet your daily requirements depend on various factors including your gender, age, weight, and activity levels. The basic way to calculate your calorie consumption to effectively lose weight is: BURN MORE THAN YOU EAT.
SET REALISTIC GOALS: Just as Rome wasn't built in a day, your weight loss is also a slow and steady journey that will require consistency. Instead of looking for short-term gratification by following intensive dietary restrictions, focus on long-term goals and engage in healthy lifestyle changes. Remember, Weight loss fast, comes back faster!
FOOD JOURNAL: You can either do this by using online apps or the traditional pen and paper. Use scales, cups, and measures or portion-size estimates to determine how much you're eating and make note of all your calories. This helps to keep track and prevents you from overeating.
CHANGE EATING HABITS: Change is necessary for calorie reduction, but it doesn't have to be difficult. You should start by avoiding foods heavy in calories and lacking in nutrients. Replace them with lighter alternatives that are nutrient dense and keep you feeling full for a long to save your calories. For instance, 100 grams of cooked spinach contains only 23 calories, while the same amount of chocolate ice cream boasts close to 285.
REDUCE PORTIONS, INCREASE MEALS: It is a simple enough concept but one can easily forget that restaurant-sized serving are not normal! You've only become accustomed to them. Hence to lose weight it is important to consume smaller portions while increasing the number of meals. The more meals you consume, the less likely you are to feel the pinch of cravings.
NO PAIN NO GAIN: Exercise is an essential part of the calorie-cutting weight loss regime. Replacing exercise by Over restricting calories to meet the cut-off will not help as after shedding off a few kilos your body will try to preserve its food reserves and slow down your metabolic rate. Make sure you move your body and live an active lifestyle.

Calorie counting is an effective method to be aware of what you're eating. It can help cut calories and lose weight. You must also up your physical activity if you want your weight-management plan to be successful and long-lasting.