"Maintaining your weight is much more difficult than losing it"
Have you accomplished your weight loss goals? Congratulations! We are proud of you.
Does the thought of gaining it all back terrify you? Are you confused by the hundreds of weight maintenance advisories out there? Fret not, we are here to give you tips without beating around the bush!
Unfortunately, an estimated 80% to 95% of people regain the weight they lost after dieting.
Weight maintenance is a different ball game altogether. It's not all about the food anymore! People often regain weight for various reasons, such as stress, hormone imbalances, and medical issues. Additionally, they could put on weight after adhering to a rigorous diet plan or lack sustainable eating habits. If they quit exercising, it might make matters even worse. Maintaining weight takes a different approach than losing weight. After you've lost weight through strict dieting and exercise regimes it's time to formulate your new normal.

What's most important after a weight loss programme is to develop new sustainable healthy lifestyle changes and become a new person with better food habits. Focus on creating a healthy nutritious plate for yourself containing Carbohydrates, proteins, fats and fibre in appropriate quantities. It is recommended that 60-70% of total calories be from carbohydrates (high-fibre foods), 10-12% from proteins and 20-25% of total calories from fat.
Remember all macronutrients are important to us. You cannot avoid carbs forever as they may create severe nutritional deficiencies in your body!
Eat Mindfully

Don't rebound to your old eating habits! There's a sure-shot way of gaining the weight back. Keep a food journal and note down your eating patterns to know what you're eating and if it's suiting your body or not. Being mindful of what you eat will make you conscious of physical cues of hunger and fullness. It will prevent any lapses due to reliance on emotional cues.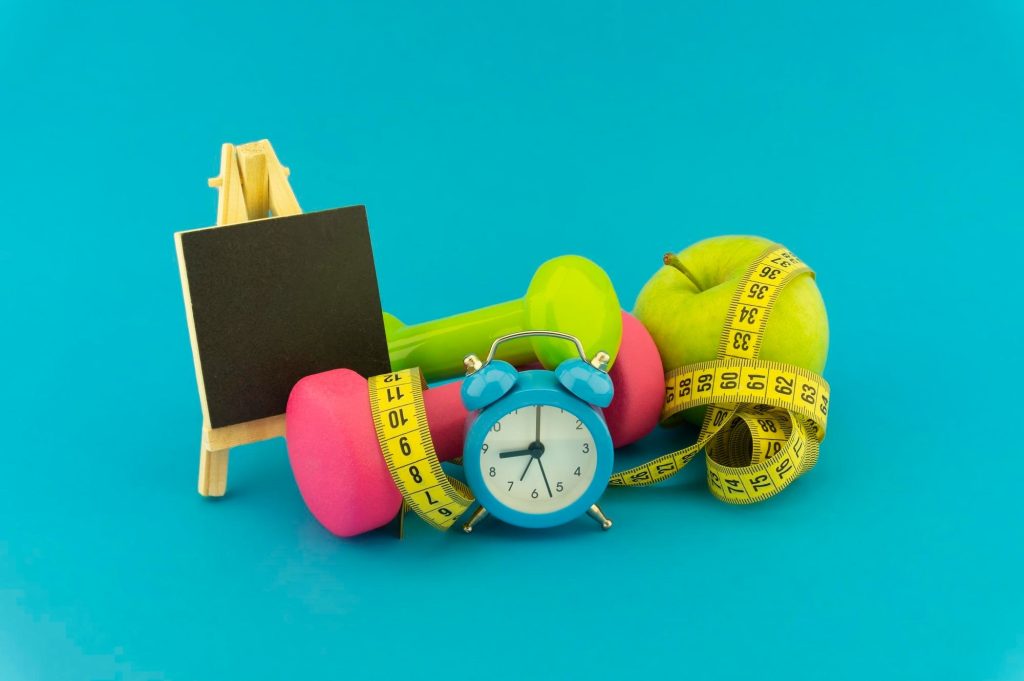 Keep Yourself Full

Like an ideal mind is the devil's workshop, an empty stomach is the desire den. If you keep large gaps between meals, you will tend to overeat and overindulge when you finally eat. Research suggests that an average healthy person should consume about 5 meals daily.
Weight loss can be based on your diet alone. But to maintain weight loss, physical activity is an absolute must! To be healthy, an average adult should move for about an hour a day. The form of exercise is your choice. You can spend time in the gym or walk in your garden. It's all up to you, but you have to move!
Flush out the negative thoughts
Throwing out the baby with the bathwater approach is not beneficial for weight maintenance. You have to be prepared for setbacks like weight plateau or fluctuations. Remember, it is normal and you are not the only one. Any changes in body weight without warning will usually subside after three to five days. However, if you give in to negative feelings and thoughts you might end up overindulging in your cravings and get trapped in the vicious cycle of emotional eating. Look towards new channels to handle your emotions. Go for a walk, meditate, and do some yoga but don't Give Up!
So, you need to develop a positive relationship with food along with knowledge of what works best for your body, and a long-term sustainable diet and exercise plan if you want to properly manage your weight. It's not as difficult as it sounds, all you need is a little grit and perseverance!