Who has not heard about the craze of keto? The Keto diet has almost become synonymous with weight loss. " I lost so many kilos while eating my favourite food!" is the tagline of all keto promotions. But is it all that it is made out to be? Is the weight loss here to stay? What about the health damage? If you are confused about trying this diet, we are here to make your decision easier with a pros and cons list of the world's most favourite diet.
Although it may seem like a modern concept to quickly shed off some kilos, the ketogenic diet first gained popularity in the 1920s when it was discovered that the low-carb, high-fat diet might lower seizures in young epilepsy patients.
What is the keto diet?
The keto diet is all about cutting out one of the main macronutrients required by the body i.e carbohydrates a.k.a the dreaded carbs! You just need to limit your carb intake and compensate for it with calories with a combination of proteins and fats.
The Science Behind It….
The basic process behind the success of the ketogenic diet is KETOSIS.
Usually, Your body turns carbohydrates into glucose for energy. However, when you consume less than 50 grams of carbohydrates each day, your body eventually runs out of quick-acting fuel which can be relied upon for energy.
So, when you cut carbs, you switch to converting protein and fat into energy. This is ketosis. Burning of fatty acids and proteins causes you to lose weight. Your body can take anything from three to four days to a couple of weeks to transition into full ketosis.
It's crucial to remember that the ketogenic diet is a temporary eating plan that prioritises weight loss over the quest for health advantages.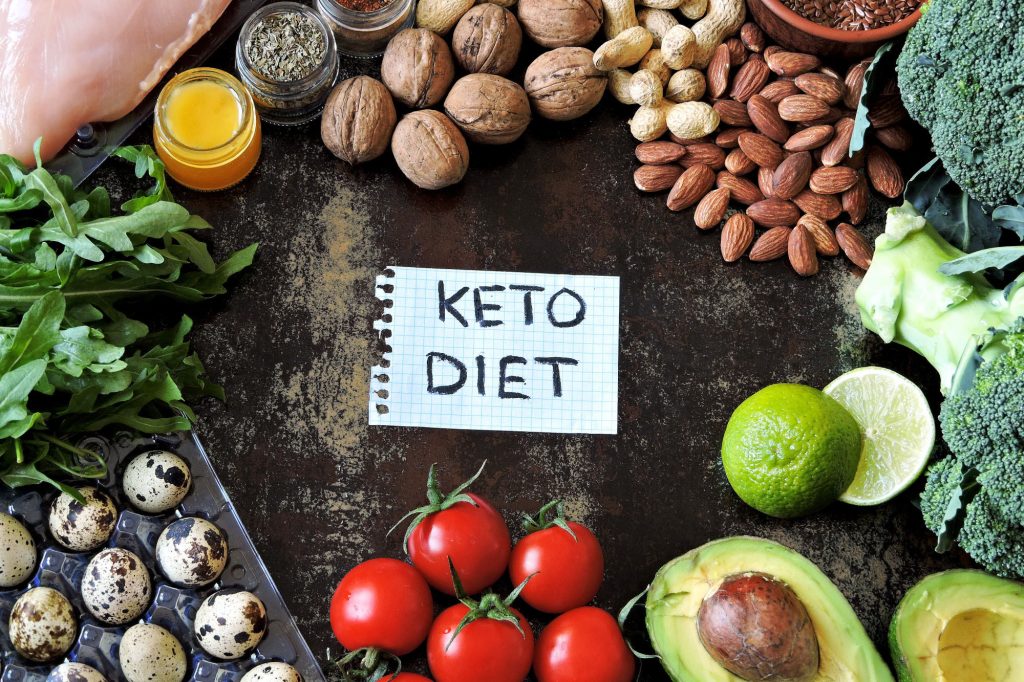 Pros
Weight Loss

Research shows that in the first 3 to 6 months, a ketogenic diet may help you lose more weight than other diets. It is easier to break down carbs into energy and requires fewer calories as compared to calories to change fat into energy. Hence, the ketogenic diet helps your body to go into calorie deficit mode.
There is also anecdotal evidence of people feeling less hungry after consuming a high-fat, high-protein diet. The ketogenic diet is supposed to satisfy you more, and keep you full for a longer period which makes you eat less
Is there anything better than having butter chicken on a diet? Well, that's exactly what the keto diet prescribes. One of the most tempting aspects of this diet is that the keto diet enables you to lose weight while still enjoying your favourite high-fat foods like cheese and butter!
Cancer: Preliminary research shows that since the ketogenic diet reduces the need for the production of insulin in the body, which is required to use and store sugar by cutting out carbs, the levels of insulin in the body are lowered. Those lower levels may help protect you against some kinds of cancer or even slow the growth of cancer cells!
Heart Ailments: Isn't it surprising that a diet that calls for more fat, ends up reducing bad cholesterol? Surprising as it may be, it is true! You're less likely to have high blood pressure, hardened arteries, heart failure, and other heart conditions when on the keto diet.
Diabetes: In comparison to other diets, low-carb diets appear to help keep your blood sugar levels lower and more stable. However, it is important to consult a medical practitioner when incorporating any changes in your diet.
Nervous disorders: Although researchers are unsure of the exact cause, it's possible that the ketones your body produces as it burns fat for energy can shield your brain cells from harm. The ketogenic diet is effective in aiding the treatment of Epilepsy, Alzheimer's disease, Parkinson's disease, and sleep disorders.
PCOS: Suffering from PCOS? Keto might help! Sometimes, due to high insulin levels, Small sacs packed with fluid develop around the eggs as a result of a woman's ovaries growing larger than they should. Together with other lifestyle changes like exercise and weight loss, the ketogenic diet, which reduces both the amount of insulin you produce and the amount you need, may help treat it.
Acne: Last but not least, Keto helps stop acne breakouts. Who hasn't been troubled by little zits? Carbohydrates have been linked to this skin condition, so cutting down on them may help. The lowered insulin levels may be the reason!

Cons

But, all that glitter isn't gold! Research shows various physical and mental side effects that you should consider before diving into this trend!
Doctors consider the keto diet unsustainable due to the stringent restrictions it requires. Ketosis is difficult to maintain because it's like a light switch: either on or off. Even if you increase your carb intake for a couple of days, for instance during festivals, your body is out of ketosis and the only way to know is by a blood test! It is advised that you practise the keto diet for a certain period and then switch to more sustainable healthy eating patterns such as intermittent fasting.
Since the diet restricts carb consumption, you end up missing out on vitamins, minerals, and fibres — that you get from fresh fruits, legumes, vegetables, and whole grains which contain carbohydrates. These can lead to nutrient deficiencies making you a victim of "the keto flu. People report feeling foggy and tired and often Constipated
As tasty as high-calorie fats are, it is unhealthy to consume them regularly. The high-fat diet might make you habitual to fats which can lead to various health issues.
Due to additional ketones, patients with kidney disease have an increased risk of requiring dialysis on the keto diet
The Take Away
Keto stands as a beneficial and effective method of weight loss if done right. If you have pre-existing medical conditions it is important to bring in these changes slowly and with the guidance of a qualified practitioner. Alternatively, you can still receive the benefits of ketosis while eating a varied and balanced diet through intermittent fasting. Remember, all foods can fit into a healthy diet, it is only a matter of moderation!