As the world moves to quick commerce and quick answers, it's not uncommon to look for quick solutions to solve nutritional deficiencies. The popularity of multivitamin tablets points to the same.
Between 2000 and 2017, retail sales of nutritional vitamins have more than doubled from $17 billion to over $36 billion. 52% of Americans state now that they take a form of dietary supplement, with over 65% of the UK public saying the same thing.
The first one-a-day multivitamin appeared as recently as 1943. By the 1950s, many multivitamins were sold and promoted in stores to be kept on the dining table for meal times.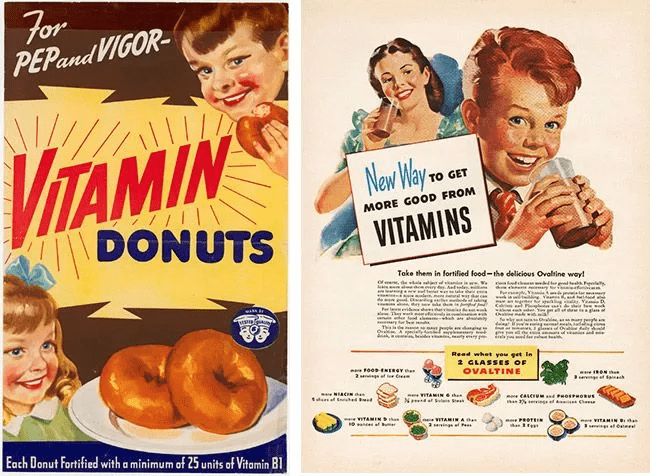 While the world loves multivitamin tablets because just popping a pill ensures your daily nutritional requirements are being met, very few of us truly understand the'multi'part of multivitamins.
Breaking Down Multivitamins
A multivitamin tablet typically contains a variety of vitamins and minerals that are important for overall health. Some of the most common ingredients found in multivitamins include:
Vitamin A: Important for vision, immune function, and skin health
Vitamin C: Important for collagen production, immune function, and antioxidant protection
Vitamin D: Important for bone health, immune function, and cardiovascular health
Vitamin E: Important for antioxidant protection and skin health
Vitamin K: Important for blood clotting and bone health
Vitamin B1 (Thiamine): Important for energy metabolism and nervous system function
Vitamin B2 (Riboflavin): Important for energy metabolism and red blood cell production
Vitamin B3 (Niacin): Important for energy metabolism and cardiovascular health
Vitamin B6: Important for protein metabolism, red blood cell production, and nervous system function
Vitamin B12: Important for red blood cell production and nervous system function
Folic acid: Important for red blood cell production and fetal development
Calcium: Important for bone health
Iron: Important for red blood cell production
Magnesium: Important for muscle and nerve function, and bone health
Zinc: Important for immune function, wound healing, and taste perception
Iodine: Important for thyroid function
It's important to note that the specific ingredients and their amounts can vary depending on the brand and type of multivitamin. It's best to check the labels or consult with a healthcare professional for more information.
Should you be having a multivitamin capsule every day?
With health becoming a key focus in today's times, it's no wonder that the market is flooded with nutritional & dietary 'health' supplements to make you healthier!
It is important to know what your body requires (if at all it does) before you mindlessly pick Nutritional Supplements. Eating a well-balanced diet mostly provides the recommended allowance for various macro & micronutrients. An excess of either is not required at a specific time. Unregulated consumption may create unwanted health concerns & put a load on your gut, kidneys as well as liver.
Checking in with your nutritionist or doctor before starting any new health supplement will always pay off! —Sonali Sachdeva, Lead Nutritionist @ Shyft
Are there any side effects of multivitamins?
The excess of anything is detrimental to the body and so is the unregulated consumption of multivitamins. You can purchase multivitamins without a prescription, and most people view them as safe, which might explain their popularity. Despite this, multivitamins are not risk-free. Multivitamins provide a good alternative source for those who are unable to meet their nutrient requirements through diet alone since a well-balanced diet provides at least 13 vitamins and 16 minerals regularly for the body to function properly. Some commonly discernable side-effects of multivitamins include —
Nausea
Diarrhoea
Stomach cramps
Headache
Skin rash
Always consult your doctor before starting any multivitamin and tell them about your medical conditions and allergies clearly. can interact with certain medications, or affect how medications work in your body.
Ask a doctor or pharmacist if it is safe for you to use multivitamins if you are also using antacids, antibiotics, diuretics or high blood pressure medication.
Seek emergency medical attention if you think you have used too many multivitamins. An overdose of vitamins A, D, E, or K can cause serious or life-threatening side effects. Certain minerals contained in a multivitamin may also cause serious overdose symptoms if you surpass the daily recommended dosage.
Dosage
The recommended daily dose of multivitamins for an average adult varies based on factors such as age, gender, and individual nutritional needs.
As a general guideline, the recommended daily dose for adult men and women is:
Vitamin A: 900-3000 IU
Vitamin C: 75-90 mg
Vitamin D: 600-800 IU
Vitamin E: 15-30 IU
Vitamin B1 (Thiamin): 1.2-1.5 mg
Vitamin B2 (Riboflavin): 1.3-1.7 mg
Vitamin B3 (Niacin): 14-16 mg
Vitamin B6: 1.7-2 mg
Vitamin B12: 2.4 mcg
Folate: 400-800 mcg
It is important to consult with a doctor or a registered dietitian to determine the right dose for you, as too much of a certain vitamin can be harmful.