Intermittent fasting (IF) is a popular weight loss and health trend that has gained a lot of attention in recent years. It involves limiting calorie intake during certain periods of the day or week, with the aim of improving overall health and promoting weight loss. While there are potential benefits to IF, there are also drawbacks to consider. In this blog post, we'll explore the pros and cons of intermittent fasting.
What is Intermittent Fasting?
Intermittent fasting involves alternating between periods of eating and fasting. There are several different approaches to IF, including:
Time-restricted feeding: This involves limiting your eating to a certain window of time each day, such as an 8-hour period.
Alternate-day fasting: This involves eating normally one day and then restricting calorie intake to 500-600 calories the next day.
5:2 diet: This involves eating normally for five days of the week and restricting calorie intake to 500-600 calories on the other two days.
Now that we know what intermittent fasting is, let's take a look at the pros and cons.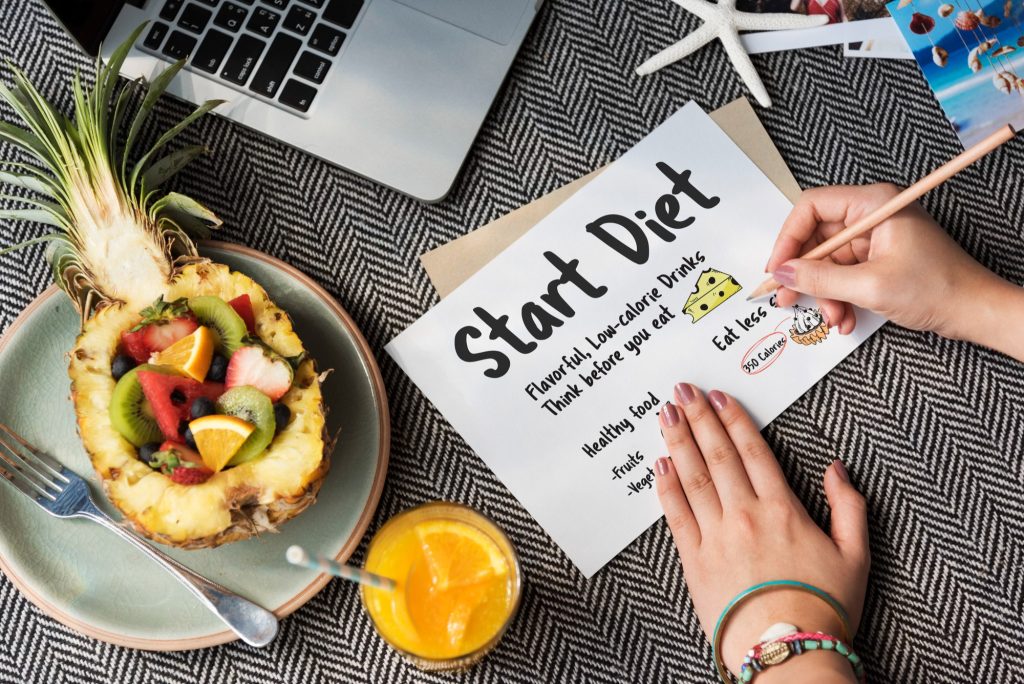 Pros of Intermittent Fasting
Weight loss: One of the main reasons people try intermittent fasting is to lose weight. By restricting calorie intake, the body is forced to use stored fat as energy, which can result in weight loss.
Improved insulin sensitivity: Intermittent fasting has been shown to improve insulin sensitivity, which is important for maintaining healthy blood sugar levels. This can help reduce the risk of developing type 2 diabetes.
Increased longevity: Some studies have suggested that intermittent fasting can increase lifespan and reduce the risk of age-related diseases.
Simplifies meal planning: IF can simplify meal planning as you only have to plan for certain periods of the day or week.
Cons of Intermittent Fasting
Hunger and food cravings: Restricting calorie intake can lead to hunger and food cravings, which can be difficult to manage. This can lead to overeating during periods of eating, which can undermine weight loss efforts.
Nutrient deficiencies: IF can lead to nutrient deficiencies if not done properly. It's important to ensure you're still getting all the essential nutrients your body needs during periods of eating.
Disordered eating patterns: For some people, IF can lead to disordered eating patterns, such as binge eating or restrictive eating.
Not suitable for everyone: IF may not be suitable for everyone, particularly those with a history of eating disorders, pregnant or breastfeeding women, and those with certain medical conditions.
Tips for Practicing Intermittent Fasting Safely
Intermittent fasting can provide numerous health benefits if practised safely and effectively. If you're considering trying intermittent fasting, here are some tips to do it safely:
Consult a healthcare professional: Before starting intermittent fasting, consult with a healthcare professional. They can help you determine if it is safe for you and provide guidance on how to do it correctly.
Start slowly: If you are new to intermittent fasting, start slowly. Begin with shorter fasting periods, such as the 12/12 method, where you fast for 12 hours and eat within a 12-hour window. Then, gradually increase the fasting period as your body adapts.
Stay hydrated: Drink plenty of water during the fasting period to stay hydrated. Dehydration can cause headaches, fatigue, and other negative side effects.
Eat nutrient-dense foods: During the eating period, eat nutrient-dense foods to ensure that your body gets all the necessary nutrients. Include plenty of fruits, vegetables, whole grains, and lean protein.
Avoid binge eating: Avoid binge eating during the eating period. Instead, eat small, frequent meals throughout the day to keep yourself satiated.
Listen to your body: Listen to your body and pay attention to how you feel during the fasting period. If you feel lightheaded, dizzy, or experience other negative side effects, stop immediately.
Don't overdo it: Don't overdo intermittent fasting. It is not suitable for everyone, and it can lead to negative side effects if practised excessively.
Takeaway
Intermittent fasting can be an effective way to lose weight, improve health, and increase longevity. However, it is not suitable for everyone. It can be challenging to maintain in the long term, and it can lead to binge eating and nutrient deficiencies if not done correctly.
It is essential to speak with a healthcare professional before starting intermittent fasting to determine if it is right for you. If you decide to try intermittent fasting, start slowly and listen to your body. If you experience any negative side effects, stop immediately