Millions of people worldwide suffer from poor sleep quality, which can lead to a host of health problems. Fortunately, there's a natural and effective way to improve your sleep quality: yoga. Research has shown that practising yoga can help you fall asleep faster, stay asleep longer, and feel more rested and refreshed. So, roll out your mat, grab a cosy blanket, and explore yoga's incredible benefits on sleep quality.
How does Yoga help?
Yoga has been demonstrated to assist all age groups and improve sleep. Particularly adult women and certain segments of the female population can benefit greatly from yoga, according to studies. For instance, pregnant women who practice yoga experience less prenatal anxiety and sadness as well as less sleep disruption.
Yogic practices further involve mindfulness and breathing exercises. They also promote regular movement. All of these factors, eradicate the individual of any sort of stress and help in the creation of good sleep hygiene.
What is Yog Nidra?
Yoga Nidra is a popular and effective practice amongst experienced practitioners. But what is it? Why are people convinced that it improves sleep?
Yoga Nidra has been defined as a combination of sleep and meditation. "Sleep consciously" is the goal of Yoga Nidra. Yoga Nidra gives you a powerful internal quietness and focuses that immediately recharges you. Because you are actively relaxing during this power nap, the rest you get is much more effective than sleep. It is a rejuvenation tool to help us get rid of the everyday stresses of today's busy world so we can sleep well.
In essence, the practice is aimed to incorporate meditation with sleep, to extract the maximum amount of benefits, in terms of energy, rejuvenation, etc.
Yoga Poses that you can do to sleep better!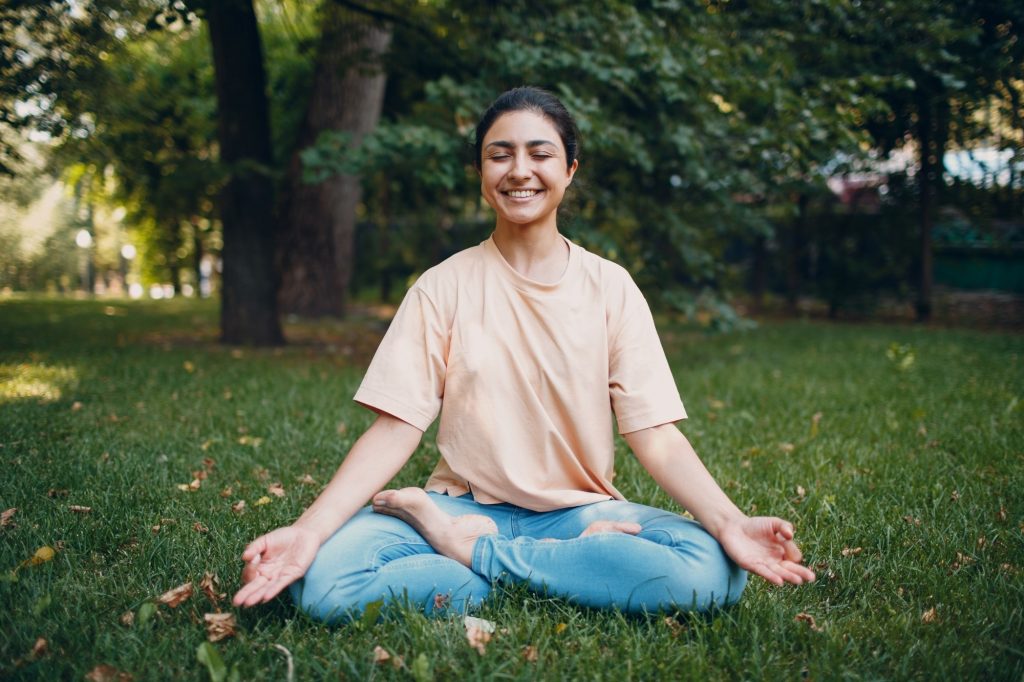 We don't want you to run here and there, so we have compiled a list of yoga poses, that could improve sleep quality:
Standing – Forward Bend: Bend down from your torso, and reach your palms towards the floor. Try to touch your feet, while pulling your stomach in.
Legs up against the wall: Lie down on your back, with your legs against a wall. Straighten them and hold the pose, to feel relaxed.
Cat Strech: Get down on your knees and palms. Pull your belly towards your core and create an inward C. Release it to create the same shape, in the opposite direction. This pose, massages your digestive organs, resulting in better digestion, hence ensuring good sleep.
Reclined Butterfly: Lay flat on your back. Your legs should be bent to the side as you press the bottoms of your feet together. You can hold your wrists overhead or by your sides.
Corpse Pose: Lie down on your back with your arms on your side and feet shoulder-width apart. The purpose of this pose is to bring awareness to every body part and practice mindfulness.
These are some quick poses you can do, however, research indicates that long-time and regular practitioners can benefit more, in terms of improved sleep quality. You can always sign up for a wellness yoga program, and maintain the practice to ensure that your sleep remains as restorative as possible!