Are you familiar with the infamous protein, gluten?
While gluten is safe for most of us, it can cause some serious issues for those who are sensitive to it, especially in the gut. In this blog, we're going to explore the negative impact of gluten on gut health and provide some tips on how to deal with it.
Now, here's a fun fact, did you know that the word "gluten" comes from the Latin word for "glue?" It's no wonder gluten can be such a sticky situation for some people!
One of the most significant impacts gluten can have on the body is on gut health. Gluten sensitivity and intolerance can lead to celiac disease, which affects 1 in 100 people worldwide, however, up to 80% of cases go undiagnosed or misdiagnosed, highlighting the need for increased awareness and testing. And Non-Celiac Gluten Sensitivity (NCGS), affects an estimated 13% of the population. These conditions cause inflammation in the gut, leading to unpleasant symptoms like bloating, diarrhea, and abdominal pain. Let's dig deeper!
Fun Fact: Did you know that oats do not naturally contain gluten? However, they may be contaminated with gluten during processing, so it's essential to choose certified gluten-free oats.
Gluten can have various effects on gut health, including:
Celiac Disease
Celiac disease is an autoimmune disorder in which the body attacks the small intestine when gluten is ingested. This can lead to a range of symptoms, including abdominal pain, bloating, diarrhea, and fatigue.
Non-Celiac Gluten Sensitivity
Non-celiac gluten sensitivity is a condition in which individuals experience symptoms similar to those with celiac disease but without the characteristic intestinal damage. The symptoms may include abdominal pain, bloating, and diarrhea.
Irritable Bowel Syndrome
Irritable bowel syndrome (IBS) is a common digestive disorder characterized by abdominal pain, bloating, and changes in bowel habits. Some people with IBS report that gluten worsens their symptoms.
A study found that a gluten-free diet improved symptoms in 29% of IBS patients, highlighting the potential benefits of avoiding gluten in this population.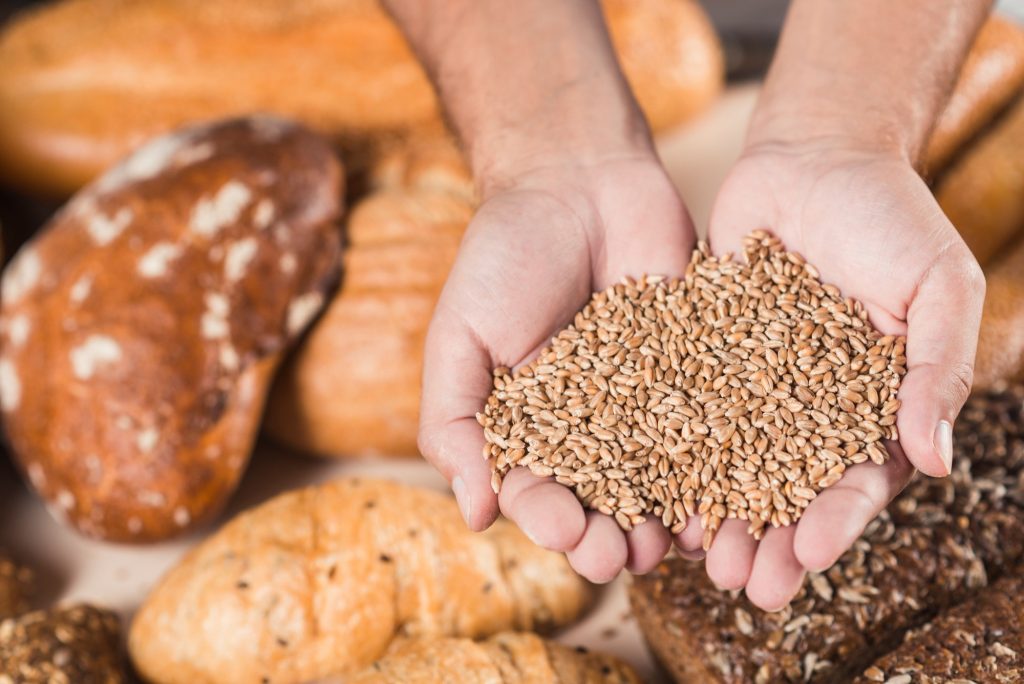 So, what can we do to deal with gluten sensitivity?
If you suspect that gluten is affecting your gut health, there are several ways to deal with it:
Get Tested
If you suspect you have celiac disease or non-celiac gluten sensitivity, it's essential to get tested. This involves blood tests and intestinal biopsies to determine if gluten is causing damage to your gut.
Adopt a Gluten-Free Diet
The most effective way to deal with gluten in gut health is to adopt a gluten-free diet. This means avoiding all foods that contain gluten, including bread, pasta, and cereal.
However, it's important to note that gluten-free products may contain high levels of sugar and fat, which can be detrimental to your health. It's essential to choose healthy gluten-free options such as fruits, vegetables, and lean proteins.
Consider Probiotics
Probiotics are beneficial bacteria that can improve gut health. Research has found that probiotics may help to alleviate symptoms of celiac disease and IBS.
A study found that the use of a probiotic supplement containing Lactobacillus and Bifidobacterium improved symptoms in individuals with celiac disease. Similarly, a study found that a probiotic supplement containing Bifidobacterium and Streptococcus improved IBS symptoms.
Takeaway
Gluten sensitivity and intolerance can cause some significant gut issues. Adopting a gluten-free diet, taking probiotics and digestive enzymes, and practicing mindful eating can help alleviate symptoms associated with gluten intolerance. Remember, always consult your doctor before making any significant changes to your diet.