Sleep deprivation of any kind, be it acute or severe, can have detrimental impacts on your health. We do know that it can be a contributing factor to heart disease and type 2 diabetes, but how does poor sleep impact your mental health?
Let's find out!
The relationship between sleep and mental health
During the various sleep stages that make up the sleep pattern, brain activity changes, rising and falling. Each stage contributes to brain health by allowing activity in various parts of the brain to ramp up or down and promoting improved memory, learning, and thought processes.
The processing of emotional information by the brain is facilitated by getting enough slumber, particularly REM sleep. The consolidation of positive emotional content appears to be particularly harmed by sleep deprivation because sleep is when the brain works to assess and recall thoughts and memories. This is linked to the severity of mental health problems and can affect mood and emotional reactivity.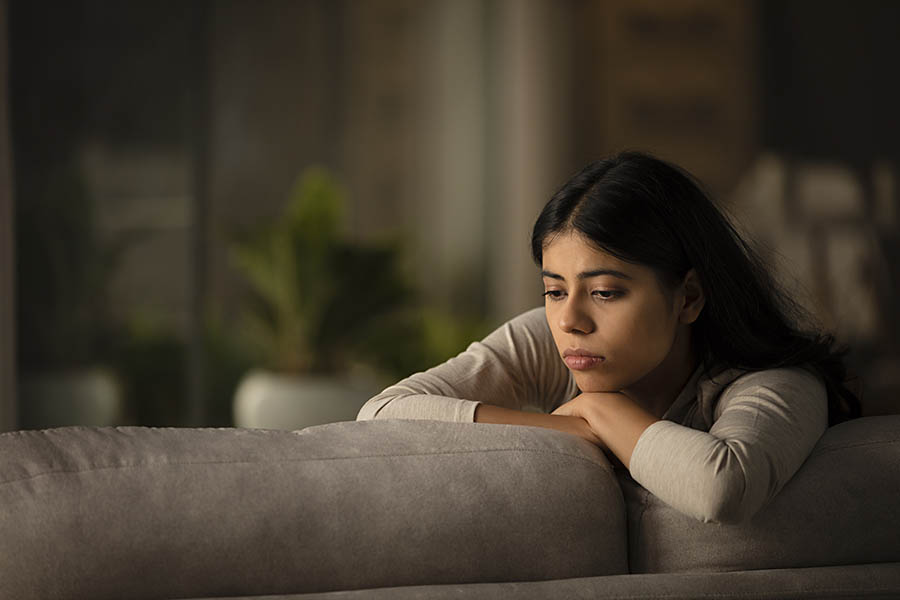 Sleep and Mental Health problems
The perception that only mental health disorders can cause poor sleep is being brought into question. The relationship is regarded as bidirectional. Let's take a look at how poor sleep can impact your mental health, about specific problems:
Depression: The number of individuals who suffer from depression, a type of mood disorder characterized by feelings of sadness or hopelessness, is thought to be over 300 million. Around 75% of those who are depressed experience insomnia and hypersomnia. There is mounting proof that lack of sleep can cause or worsen depression. This may result in a vicious cycle wherein insomnia worsens depression, which then disturbs sleep even more.
Anxiety: Sleep issues have a significant correlation with anxiety disorders. As the mind races due to worry and fear, insomnia is a result of this hyperarousal condition. The relationship between PTSD and sleep has been discovered to be particularly strong. People who have PTSD frequently replay traumatic events in their thoughts, experience nightmares, and feel constantly alert. All of these symptoms can make it difficult for them to fall asleep.
Bipolar: Extreme mood swings, including both high (mania) and low (manic) bouts, are a symptom of bipolar disorder (depression). According to their emotional condition, the sleep habits of those with bipolar disorder differ tremendously. There is proof that poor sleep causes or exacerbates manic and depressive episodes. According to research, many individuals with bipolar disorder notice changes in their sleep habits before the start of an episode.
ADHD: ADHD is a neurodevelopmental condition that is characterized by a short attention span and increased impulsivity. ADHD sufferers frequently experience sleep issues. People with ADHD also seem to have greater rates of other sleep disorders, such as obstructive sleep apnea and restless leg syndrome (RLS). In addition to being a result of ADHD, sleep issues can make signs like a short attention span or behavioural issues worse.
Schizophrenia: Schizophrenia is a mental health condition characterized by trouble distinguishing between real and unreal things. Insomnia and irregular circadian rhythms are more prevalent in people with schizophrenia. The use of drugs to manage schizophrenia may make sleep issues worse.
What can be concluded from these descriptions is the fact that while sleep may not be the causal factor for these disorders but it can surely worsen the symptoms. This also means that having a good sleep schedule becomes a possible solution, that can alleviate some if not all symptoms.