The thyroid is an endocrine gland situated in our neck region. It is bilobed in shape and thus, also referred to as "Butterfly Gland". It produces hormones like calcitonin, T3 and T4 which further regulate our metabolism. Overproduction and underproduction of these hormones result in hyperthyroidism and hypothyroidism respectively.
Thyroid and Family History
Thyroid diseases represent a small number of about eighty autoimmune diseases that affect humans. Family History plays a very important role in autoimmune disorders.
When we talk about thyroid disorders specifically, it is noted that the family history of patients with thyroid disorders not necessarily involves family members with thyroid disorders only but other autoimmune disorders also. That's why a proper enquiry of family history becomes a must. This also helps in early diagnosis.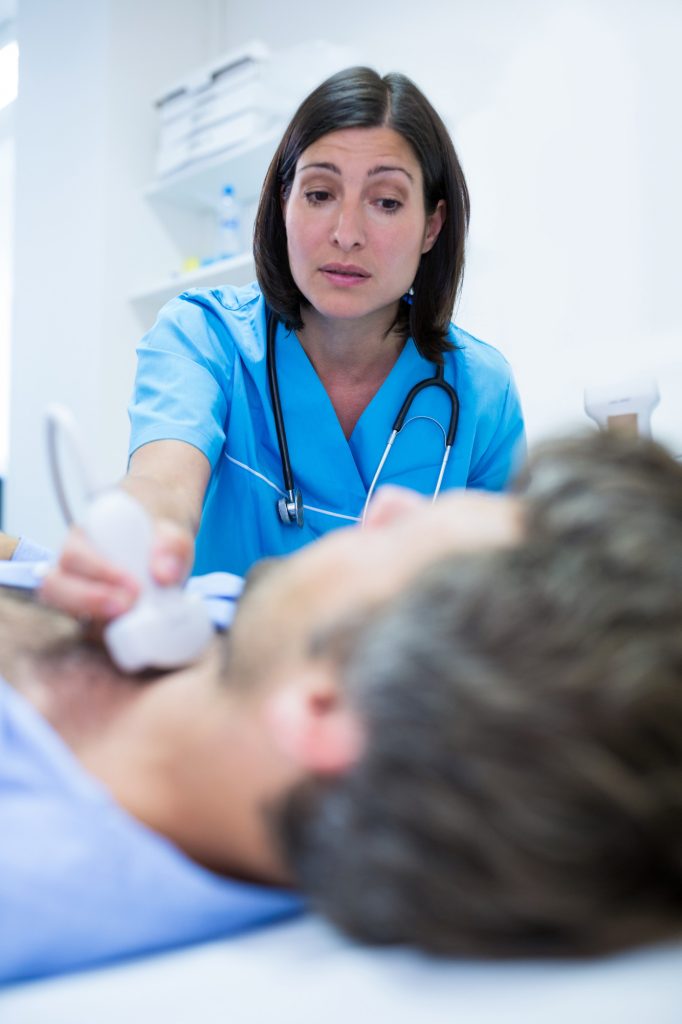 Commonly involved Autoimmune Disorders
Addison's Disease:
This condition occurs when our immune system attacks the adrenal glands thus, affecting the production of glucocorticoid hormones which help us fight illness or injury.
The symptoms include:
Weight loss,
Low blood pressure,
Gastrointestinal disorders,
Hyperpigmentation of skin,
Extreme tiredness.
This is a rare disorder, but a family history of thyroid disorder is often suggested in the studies.
Celiac Disease:
This condition occurs when our immune system attacks the small intestines leading to malabsorption of nutrients. Gluten, a protein present in wheat, oats, barley etc. triggers the disease.
The symptoms include:
Weight loss,
Bloating of the abdomen,
Offensive, watery stools.
This disease affects the population with autoimmune thyroid disease far more than others.
Diabetes:
Type-1 (juvenile-onset) diabetes is a condition where the immune system attacks the insulin-secreting pancreatic cells. This results in reduced insulin levels in the blood flow leading to improper absorption of sugar by the body. The children and grandchildren of an autoimmune thyroid disease patient are at high risk of developing type-1 diabetes. Likewise, people with type-1 diabetes are more prone to develop thyroid disorders as compared to the rest of the population.
Systemic Lupus Erythematosus:
This is a rare condition in which antibodies produced by our immune system attack the joints, vital organs (lungs, heart and kidney), and skin causing their inflammation. Not every thyroid disorder patient suffers from lupus, but many lupus patients are likely to have thyroid disorders.
Pernicious Anaemia:
It is mostly reported in patients with Graves' disease or Hashimoto's thyroiditis. This condition develops when our immune system disrupts our gut's absorption of vitamin B12. Vitamin B12 plays an important role in the production of red blood cells which further help in oxygen transport across the body.
Rheumatoid Arthritis:
This condition arrives when antibodies produced by the immune system attack our joints and tendons leading to their inflammation. Studies suggest that rheumatoid arthritis is reported in 1.7% of the general population and 6.7% of thyroid disorder patients.
Vitiligo:
This condition is often reported in patients with a family history of thyroid disorders. The symptoms include white-coloured, painless patches of skin, especially around joints of limbs.
What to do?
It is advised to consult your doctor as soon as you notice the symptoms. We should also remember not to make any significant changes in our diet and lifestyle without proper discussion with the doctor as these may trigger the diseases. Regular Screening by proper tests is suggested for early diagnosis.