Iodine is an essential mineral that plays a crucial role in the proper functioning of the thyroid gland. The thyroid gland is a small butterfly-shaped organ located in the neck that produces hormones that regulate many vital bodily functions, including metabolism, growth, and development. Iodine is a critical component of these hormones, and without it, the thyroid gland cannot produce them in sufficient amounts. In this article, we will discuss the role of iodine in the thyroid gland and why it is important to ensure adequate iodine intake.
How much iodine is required?
The amount of iodine needed depends mainly on age. The average recommended quantity per day (in mcg) is as follows:
From birth up to 6 months- 110 mcg
Infants (7-12 months of age)- 130 mcg
Children (1-8 years of age)- 90 mcg
Preteens (9-13 years of age)- 120 mcg
Teenagers (14-19 years of age)- 150 mcg
Adults (18 years and above)- 150 mcg
Pregnant women- 220 mcg
Nursing women- 290 mcg
Iodine and Thyroid Disorders
Iodine deficiency in the early years disrupts cognition and growth. Iodine status in adults is a key determinant of thyroid disorders.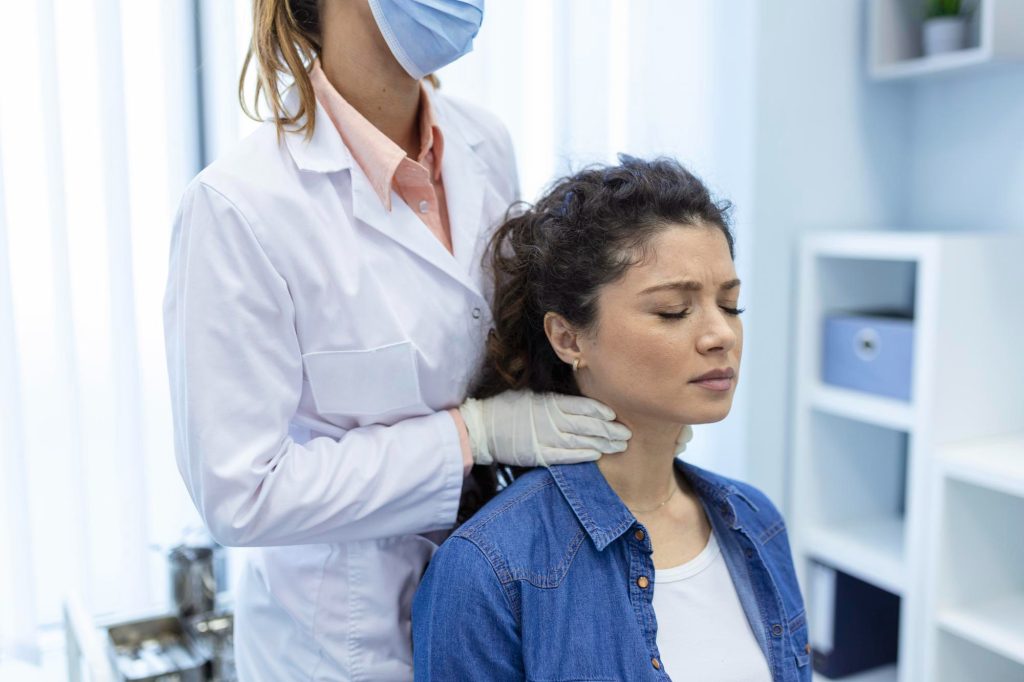 Severe iodine deficiency results in goitre and hypothyroidism because iodine concentration isn't sufficient for the adequate production of thyroid hormones. The thyroid gland increases its rate of activity and compensates for the low production of thyroid hormones in cases of mild-to-moderate iodine deficiency. This leads to chronic stimulation of the thyroid gland increasing the prevalence of cases of toxic nodular goitre and hyperthyroidism. This may also be reported due to the consumption of iodised salt over a long period. Thus, it is important to optimize the iodine intake in the population to reduce the prevalence of thyroid disorders.
Effects of Iodine Deficiency
A small amount of iodine is needed by the thyroid gland to produce thyroid hormone every day. Lack of iodine affects fertility, cognitive ability, energy, metabolism, and circulation.
It is the thyroxine hormone that stimulates growth and development.
Supplementation and Uses
Like most essential nutrients, the body does not make iodine on its own. As a result, iodine must be consumed through one's diet or taken as a daily supplement. This trace mineral must be supplied to the body since the thyroid gland cannot make thyroid-stimulating hormone without it. Yet the repercussions and benefits surrounding the availability of iodine go far beyond the mandatory thyroid hormone production.
The mineral iodine is water-soluble, which indicates that it cannot be absorbed into tissues and held there like our fat-soluble vitamins, A, D, E, and K. 130 mg of iodine is recommended by FDA for safety purposes. It is also suggested that this amount of iodine serves in protecting against thyroid cancer due to radiation poisoning.
Iodine kills antibiotic-resistant germs. Many of us used iodine solution for topical application on a scrape or cut. It works to enhance wound healing because it kills most pathogens on the skin within ninety seconds.
Food rich in iodine
Following are some food products rich in iodine:
Seafood
Fishes
Iodized table salt
Dairy products
Eggs
Beef
Chicken
Fortified infant formula.
Conclusion
Iodine is an important component of our food required especially for adequate production of thyroid hormones. It is advised to consult a qualified dietician and doctor for tailoring your diet to your body's needs. The daily required amount can be supplemented with diet alone and we should remember not to overdo it.