Thyroid disorders are more common than ever now. We must know about various ways of dealing with them apart from having the prescribed medications. Lifestyle management and food choices play a very important role when it comes to thyroid disorders. Lifestyle management includes our daily habits and routine which we choose consciously to improve our overall well-being. Therapy falls in this domain.
What is therapy?
Therapy is an umbrella term that covers everything: from prayer to yoga to counselling to dance to breathing. They include all the practices or methods that focus on healing and establishing a connection between the conscious mind and our body to improve physiological processes. The main aim is:
Achieving a peaceful state with a calm mind,
Coping with stress,
Relaxing the body and mind,
Expressing emotions,
Converting pessimistic thoughts into optimistic ones, and
Controlling and managing physical activities like breathing.
Is therapy effective?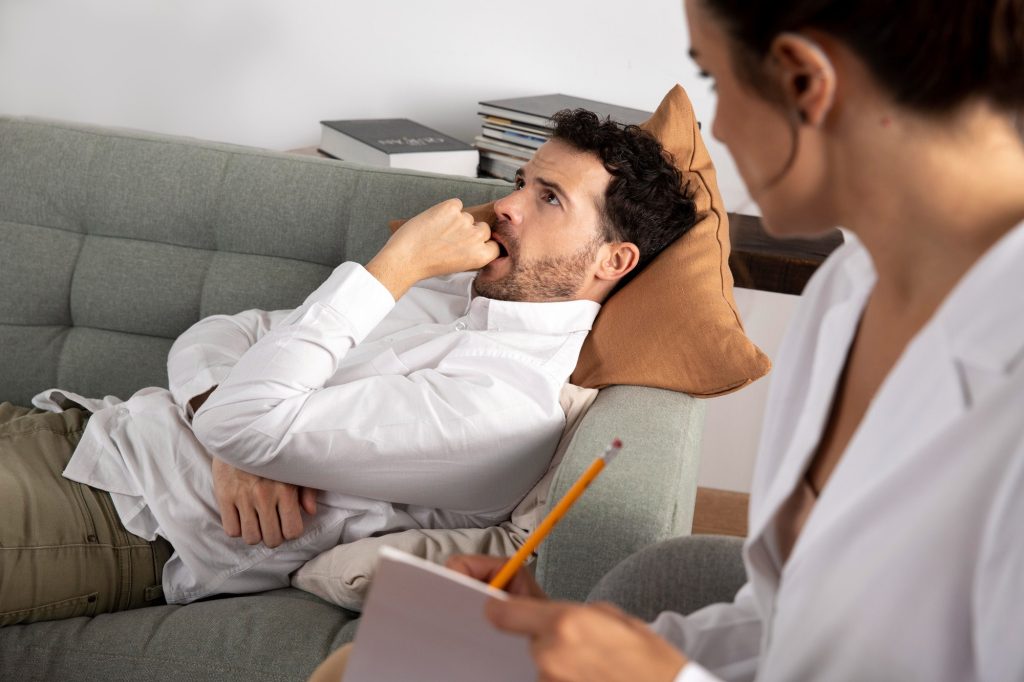 Mind-body therapies fall into various categories:
Physical therapies, such as dance, or
Mental therapies, such as biofeedback, or
Mixed therapies, such as yoga or T'ai Chi.
Other works included are imagery, hypnosis, transcendental meditation, psychotherapy, prayer/spiritual healing, music therapy, art therapy, breathing exercises, humour therapy, and other forms of relaxation.
At times, the term "placebo" effect is used, and this overlooks the effectiveness of therapies. If mental distress or negative self-talk can cause illness, why don't we believe that conscious, positive thought can cause healing? Researchers in the field of psychoneuroimmunology have concluded that the mind communicates with the nervous, immune, and endocrine systems of our body via chemicals called "neurotransmitters" and "hormones". They can affect our health and physical functions in the body because of conscious thought processes.
Studies reveal that mind-body techniques are useful in stress-reduction areas, resulting in a reduction in blood pressure, pain, headaches, asthma, and other illnesses with stress as an important factor. These techniques are also empowering since they involve your active participation.
What are the various types?
A few of many therapies have been discussed here. It is advisable to know what appeals to you and then participate in it.
Psychotherapy/Counselling
This provides an outlet for stress and anxiety and can help in calming down the overall emotional state. It allows more energy for healing, and more positive thoughts and actions, which in turn speed up the recovery process.
Support Groups
These groups also provide an outlet for stress and anxiety. Another advantage is the education and information that is provided which gives a feeling of greater control. Studies reveal that the quality and duration of life of people with fatal illnesses is far longer when they are part of a support group.
Meditation
This is most common in Asian countries and is an integral part of Buddhism, Hinduism, and many Asian religions. This has gained global popularity in the past thirty years. Regular meditation or guided relaxation and imagery have marked effects on the management of blood pressure, anxiety, and chronic pain, and are found to clinically reduce cortisol levels (a measure of the body's stress levels). Meditation can help chronically ill patients by reducing symptoms and improving their quality of life. Researchers have also found through various imaging techniques that meditation stimulates certain parts of the brain that control the autonomic nervous system.
Biofeedback
This method uses monitoring instruments to take note of pulse, body temperature, and other indicators of stress which are normally ignored by the patient. The person wears the biofeedback monitor and learns to modulate their thoughts and other processes to control blood pressure, temperature, gut functioning, and brain wave activity. This is especially effective at treating stress, sleep disorders, headaches, and high blood pressure.
Creative Therapies
These include dance, music, art, and other creative and physical activities to address health concerns. These help treat stress and blood pressure disorders.
Prayer and Mental Healing Methods
These describe an altered state of consciousness due to a spiritual experience, or the "flow of energy" or healing via another person's hands. These techniques are effective in the management of stress and energy-related problems.
Guided Imagery
This is an effective technique for healing. You can use your imagery, or follow a book, audiotape, podcast, or practitioner. In case you are feeling stressed, you might envision progressively relaxing each part of your body as you relax on a warm, sunny beach, or you might envision the healing process.
Self-hypnosis
This is another effective technique. A study found that the more often people practice relaxation methods, the stronger their immune response.
Journaling
The habit of writing about events and situations can have a positive impact on your health. Researchers report that patients with chronic diseases have improved their health after writing about major life stresses. The benefits of writing your concerns and stresses, whether by journaling or an online support group, are a natural stress-reduction activity. What scientists call "expressive writing" not only gives your mind a place to unload stressful concerns or worries, but it can also be a relaxation, or peaceful activity, that also helps to reduce stress by calming down your system and allowing you to concentrate better.
Conclusion
Therapy and prescribed medicines do wonders and facilitate the fast reversal of thyroid disorders. We must study various available options and choose what suits us the best.