Allergies are a problem for millions of People. As the seasons change, you may find yourself sneezing and scratching, with watery eyes and a runny nose. Perhaps a certain food causes you to wheeze or a certain material may lead to severe rashes. If you suffer from allergies, having your blood tested may help your doctor determine the most effective course of therapy.
Types of Allergy Blood Testing
Blood testing for allergies can identify and quantify the levels of antibodies in the body that react to certain allergens. Your immune system responds to allergens by producing antibodies to neutralise them. These antibodies communicate with your body's cells, instructing them to produce specific substances.
Dust, pets, trees, grasses, weeds, and moulds native to your area are just some of the common allergens tested for in allergy blood testing. They are also excellent for identifying the presence of food sensitivities.
A few examples of tests that can be used to diagnose allergies in the blood are:
The ELISA test: determines how many antibodies in your blood are specific to a given allergen.
The RAST test: is a radioallergosorbent test (RAST) which can also help pinpoint your allergen triggers by searching for antibodies that react to that specific allergen. After the ELISA test became available, RAST testing has fallen out of favour.
White blood cell count: Some types of white blood cells may become more abundant in people with allergies. If your doctor suspects you have allergies, he or she may also order a blood test to determine your white blood cell count, which may include an eosinophil count. White blood cell counts may rise as a result of many different medical issues, so keep that in mind before jumping to conclusions.
It's also possible to get blood tests that detect the chemicals released during an allergic reaction.
Blood tests vs Skin tests
Blood tests are rarely prescribed for diagnosing allergies as skin tests are the gold standard. However, blood tests may have some advantages over regular allergy skin tests.
Sometimes having to submit to multiple skin tests with needles is too painful. You may have a severe reaction to skin testing, or in case you have a history of anaphylaxis, or a potentially fatal allergic reaction it is better to go in for blood testing.
To check the efficacy of your immunotherapy (allergy treatment) regimen, your doctor may additionally request blood samples. Testing your blood for allergens could also reveal whether or not you have outgrown a sensitivity.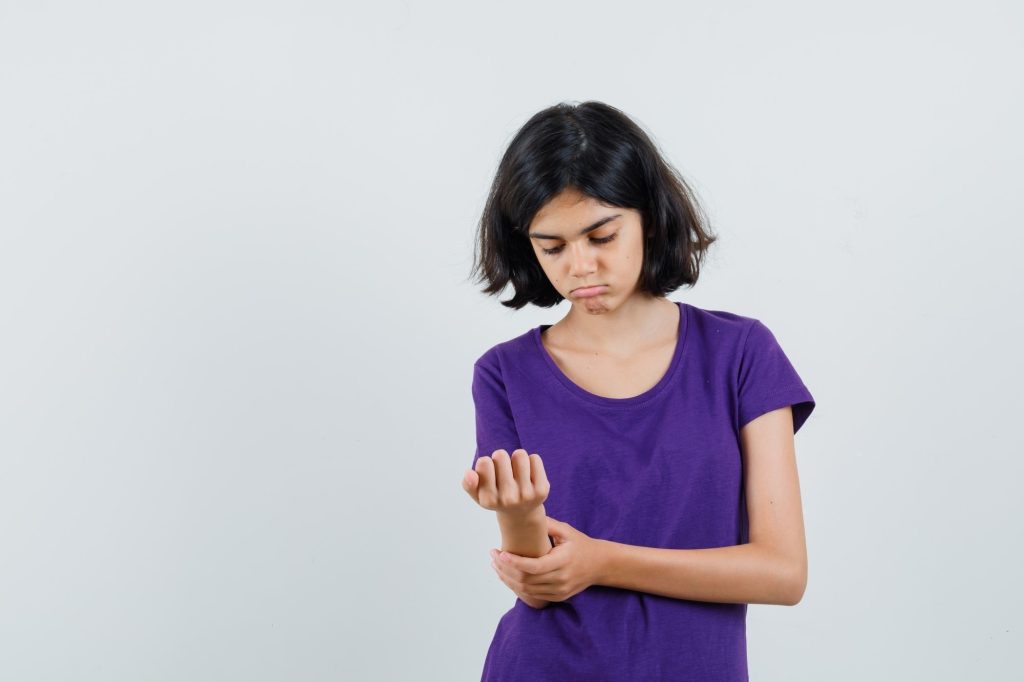 Blood tests for allergies: benefits and drawbacks
The benefits of a blood test for allergies include:
Doable at any time, regardless of current medication regimen
One needle stick is all that's needed (unlike skin testing), therefore it may appeal to those who are needle-phobic.
Infants and young children benefit most from allergy blood testing.
A few of the drawbacks of allergy blood tests:
Blood tests for allergies are more expensive than skin tests and perhaps less sensitive than skin testing
Results from a blood test can take several days to a week to come back, whereas those from a skin test might be seen right away.
Immunoglobulin E Levels, Results of Allergy Blood Tests
If the test comes back positive, it suggests your blood contained allergy-specific antibodies. In most cases, this indicates an allergy.
Inflammation and irritation at the puncture location
Discomfort and bleeding near the puncture wound
While undergoing any sort of blood test, some people may experience dizziness and faint.
Take Away
The allergens to which you are hypersensitive will be pinpointed by the blood test. But, it's possible to get a positive test result without ever experiencing an actual allergic reaction.
Any result other than positive indicates that your allergy is probably not real. It indicates that your immune system is not reacting to the allergen used in the test. An allergy can still be present even if a blood test comes out normal (negative). An allergist should exercise caution when interpreting blood test results for allergies. While diagnosing an allergy, your doctor will look at your symptoms and medical history as well.