Being allergic to peanuts is one of the most frequent causes of life-threatening allergic reactions. Those who are allergic to peanuts may have a severe reaction to even the smallest untraceable amounts of peanuts(anaphylaxis). Child peanut allergies have been on the rise. If you or your child is suffering from peanut allergies and you are trying to incorporate changes to make your life easier then this guide is for you!
If you are allergic to peanuts then you have an immune system that incorrectly labels peanut proteins as dangerous. When exposed to peanuts, either directly or indirectly, the immune system releases substances that trigger allergy symptoms.
A visit to the doctor is warranted even in the event of a minor reaction to peanuts as it indicates the plausibility of a more severe reaction in the future.
There are a few ways that you could be exposed to peanuts:
Consumption of peanuts or foods containing peanuts is the primary trigger for peanut allergies. In rare cases, an allergic reaction can be triggered by only skin contact with peanuts.
Reactions may happen when peanuts are accidentally included in a product. The presence of peanuts in an unexpected food is usually the result of cross-contamination during preparation or storage.
Inhaling dust or aerosols containing peanuts, from products like peanut flour or peanut oil cooking spray, might trigger an allergic reaction in some people.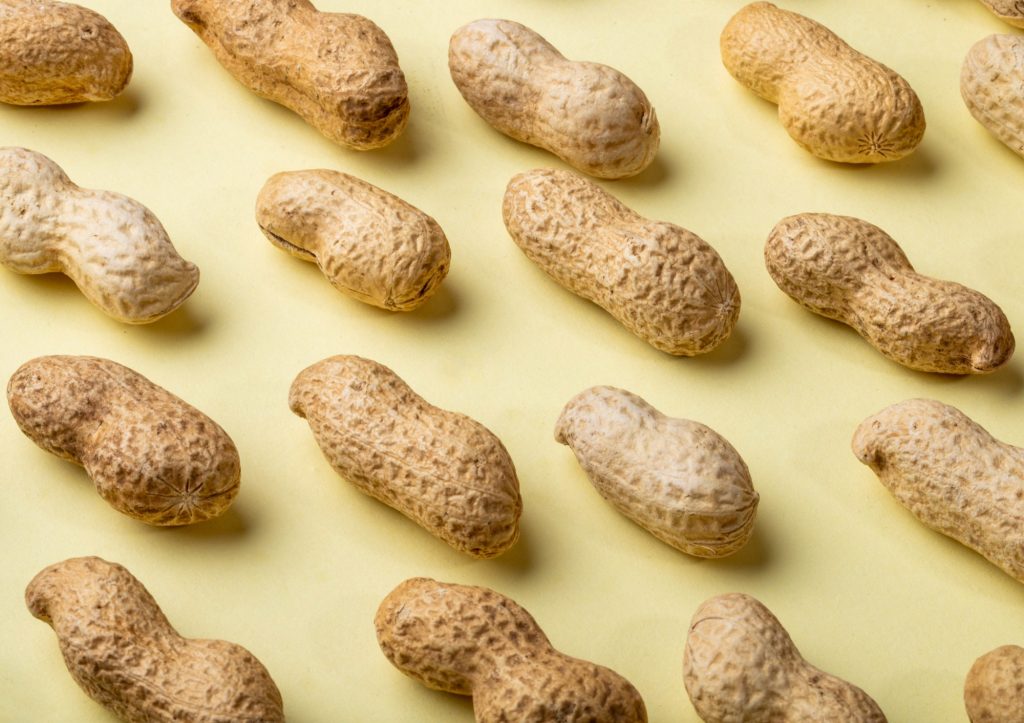 Living with Peanut allergies-
Inform your friends and family and the people you live by. Make sure that everyone who comes into contact with you is aware of your food allergies and the symptoms to look out for. Rein in life-threatening reactions like anaphylaxis by instructing your near and dear ones on how to inject the life-saving medication.
Be aware of the situation. When you have food allergies, it is crucial to know the severity of the allergy, the symptoms of an allergic reaction, and your backup plan in case of exposure. If you suddenly develop hives, say your mouth hurts, or you start sneezing uncontrollably, you and the people around you should know something is wrong. Your symptoms may be different from other individuals. The best way to safeguard yourself is to get the education you need.
Keep your home and surrounding areas free of allergens. Whether you are allergic to peanuts and other nuts or something else entirely, you need to take precautions to keep yourself safe in your house and wherever you go. It's best to stay away from establishments where nuts are stored in plain sight. Bring your treats and snacks with you when you go visit relatives. Also, note that even minute exposures can cause an adverse effect. Cross-contamination could occur, for instance, if a plain sandwich and peanut butter cookies were displayed side by side.
It's important to read all food labels. Do not consume the food item without a label. There is still a risk of an allergic reaction when consuming a product labelled "nut free" if it was produced using the same machinery or in the same building as products containing nuts or peanuts.
Take Away
Estimates suggest that 3 million people suffer from peanut allergies and every three minutes, someone is taken to the hospital because of a food allergy, totalling almost 2,00,000 visits per year.
Keeping yourself isolated from the outside world may seem appealing, but it's not practical. Some positive trends have emerged in research which may create medical products that will limit these allergies shortly. However, while you wait for scientific progress to make the world a safer place, by adopting lifestyle changes you can safeguard yourself and live a happy and healthy life without your allergies affecting your day-to-day functioning.