Drug allergies can often be confusing to understand. It is difficult to identify the specific medicines you are allergic to. An immune system reaction to a medication is what constitutes a drug allergy. An allergy to drugs can be triggered by any medication, whether it is over-the-counter, prescribed, or herbal. Certain medications, however, are more likely to cause an allergic reaction.
Allergy Triggers are often associated with certain Medications such as penicillin, sulfonamide-based antibiotics (sulfa drugs), Anticonvulsants, Nonsteroidal anti-inflammatory medicines such as ibuprofen, and Chemotherapy medications.
The Science behind it
The immune system works to ward off illness. The intended application involves repelling harmful intruders like bacteria, viruses, and parasites. A drug allergy occurs when the body's immune system mistakes a medicine for a harmful foreign invasion. Your immune system will produce antibodies in response to what it perceives to be a threat. Specifically, these are proteins that have been engineered to respond violently to an outside threat. This time, they're coming after the cure itself.
This immune reaction causes inflammation, which can manifest as a variety of uncomfortable symptoms like a rash, a high temperature, or problems breathing. The immunological response may occur the first time you take the drug, or it may not manifest itself until you have taken the drug repeatedly without incident.
Symptoms
The body may be making antibodies to medicine even if you don't notice any allergy symptoms the first time you take it. Because of this, the drug may be perceived as a threat by the immune system the next time you take it, and you may have side effects when your body produces chemicals to combat it.
An allergic reaction to a medicine typically presents itself as hives, a rash, or a high temperature. But, severe reactions might also be brought on by a drug allergy. This includes anaphylaxis, a potentially fatal allergic reaction.
Penicillin allergy is the most common drug-related reaction. There is no guarantee that if you have an adverse reaction to penicillin, you will also have one to related medications like amoxicillin, although the likelihood is higher. Not everyone who has an allergic reaction to penicillin (or any other medicine) will have the same reaction again.
Allergy vs Side Effects
An allergy to a medicine is different from a side effect of the drug. The term "side effect" refers to an unwanted reaction to a drug. Taking any medication comes with the risk of experiencing unwanted side effects. However, the immune system is not involved in case of a side effect. Any drug-related result, whether beneficial or negative, that is not directly related to the drug's intended purpose is considered a side effect.
Negative reactions to medications are typically documented in patient medical records and listed on prescription labels. Both drug toxicity and drug allergies are distinct medical conditions. An overabundance of medication is the root cause of drug poisoning.
Living With Drug Allergies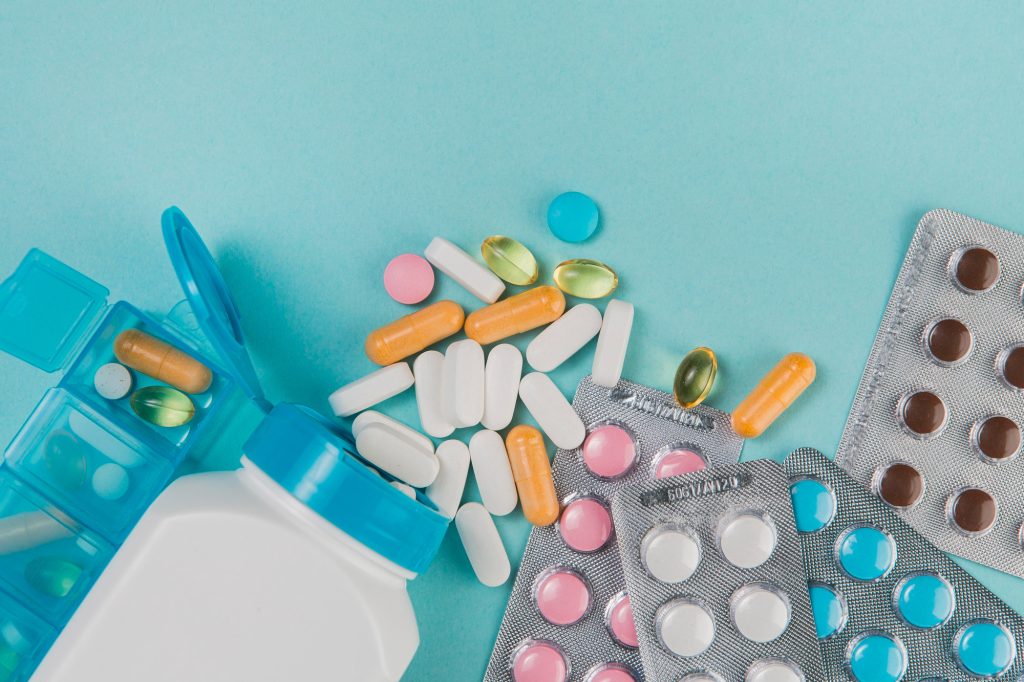 The severity of a medication allergy is a factor in how the allergy is treated. If you have a severe allergic reaction to a drug, you will probably need to stay away from it completely. If you have an allergy to a particular medication, your doctor may try to find an alternative.
A doctor might still give you the drug if your reaction to it is minimal. But, you may be given a different drug to use to manage your reaction. The immune response can be inhibited and symptoms mitigated with the use of certain drugs such as antihistamines, Bronchodilators and Corticosteroids.
Inform all of your doctors and healthcare providers about any allergies you may have. This includes visits to the dentist as well as any doctor or other medical professional who may have prescribed medicines for you.
Wearing a bracelet or necklace that specifies your drug allergies may be a good idea. Knowing this information could be crucial in a life-threatening situation.
Take Away
Your immune system is malleable and hence sensitivity to allergens may lessen, disappear, or even increase over time. Thus, always take a drug exactly as prescribed by your doctor. Be sure to heed their advice and stay away from the medicine in question and others with similar combinations.