If you or your loved ones have any allergies your worst nightmare is bound to be Anaphylaxis. Although rare, anaphylaxis may occur anywhere anytime and it is best to be prepared for it always. All problems in life become a little bit easier with a tad bit of prior preparation! So, we are here to give you the in and out of Anaphylaxis so you can fight it head on. Let's get started.
What is Anaphylaxis?
Anaphylaxis is a severe form of an allergic reaction that requires immediate medical attention. It can show effect within a matter of seconds or minutes after you come into contact with the allergen affecting you, such as peanuts or wheat.
Antibodies produced by the immune system are used to fight off invaders. When a foreign material poses a health risk, such as certain bacteria or viruses, this is a good thing. However, sometimes your immune system can perceive items you are allergic to as a threat and this can lead to antibody formation which results in various reactions in the body.
Extreme allergic reactions, known as anaphylaxis, are rare but can be fatal. A previous mild anaphylactic reaction does not rule out a more severe reaction the next time you or your child is exposed to the allergen.
When anaphylaxis strikes, the immune system unleashes a barrage of chemicals that can send the body into shock, resulting in a precipitous drop in blood pressure and a narrowing of the airways that prevents normal breathing.
A few of the symptoms are-
racing heartbeat
a skin rash: hives and itching and flushed or pale skin
swollen tongue or throat
wheezing and trouble breathing
an overwhelming desire to throw up
Some people can have these reactions as they are sensitive to latex, while others have reactions to foods, medications, insect venom, or other substances.
Epinephrine injections and visits to medical centres are the standard treatments for anaphylaxis reactions. There is no substitute for getting to a hospital quickly if you have an anaphylactic reaction and no epinephrine. Failure to promptly treat anaphylaxis can be fatal.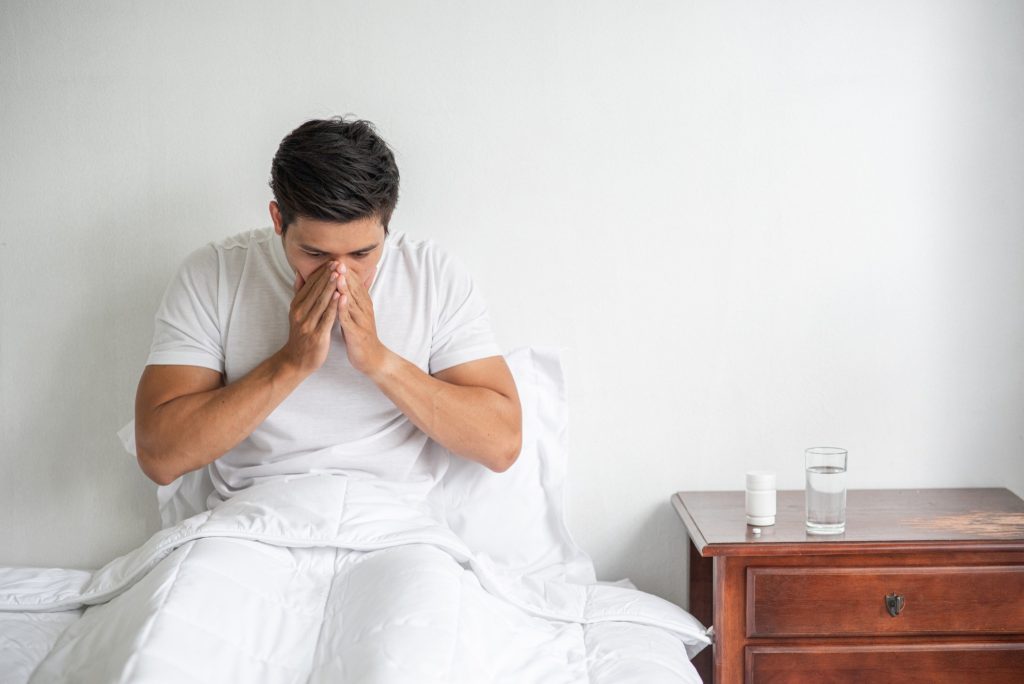 How to be Prepared for anaphylaxis when you go out?
Put on a necklace or bracelet that says "medical alert" to let people know about your severe allergies.
Always have a supply of your regular medication and an emergency supply on hand. You can ask your provider for advice about the specifics. Make sure your epinephrine auto-injector hasn't expired, and get a new one before it does.
If you have an adverse reaction to a medicine, you should tell your doctors right away.
Be careful with stinging insects if you're allergic to their venom. Don't go barefoot on the grass, cover up, wear dark colours, avoid scented products, and keep your drinks in sealed containers when you're outside.
Don't panic if you come upon a stinging insect. Take your time getting away, and don't slap at the bug.
Be sure to check the ingredients of everything you put on your plate if you suffer from food allergies. It's vital to double-check the labels of the items you eat often, as manufacturing techniques can shift.
Get the rundown on the dishes you order at a restaurant by inquiring about their preparation and the components they use. An allergic reaction can be triggered by even a small amount of food.
Take away
Although anaphylaxis is scary it can be managed with the right attitude and proper care. Precaution is better than cure and it is better to exercise as much precaution as possible when dealing with allergies. Having anaphylaxis even once raises your risk of getting it again. Subsequent reactions may be much more severe than the initial ones. Hence it is important not to go lax and ensure that you always have your emergency kit with you. Contacting the emergency room as soon as you see someone having an attack can be a life-saving feat.