Dairy products have been a part of our diets for centuries. From milk to cheese and yoghurt, dairy products have been a staple food for many people around the world.
However, with the growing concern about health and wellness, there has been a debate about the pros and cons of consuming dairy products. In this blog post, we will explore the advantages and disadvantages of including dairy products in your diet.
What are Dairy Products?
Before we dive into the pros and cons, let's define what we mean by dairy products. Dairy products are foods made from milk, which is produced by mammals such as cows, goats, and sheep. The most common dairy products include milk, cheese, yoghurt, butter, and cream.
Pros of Dairy Products
Good Source of Calcium
One of the main benefits of dairy products is that they are a good source of calcium. Calcium is an essential mineral that plays a vital role in building and maintaining strong bones and teeth. Consuming dairy products regularly can help ensure that you are getting enough calcium in your diet.
Rich in Protein
Dairy products are also an excellent source of protein. Protein is essential for building and repairing tissues in the body, including muscle tissue. Consuming dairy products can help you meet your daily protein requirements.
Essential Vitamins and Minerals
Dairy products are rich in essential vitamins and minerals such as vitamin D, vitamin B12, and potassium. Vitamin D is important for bone health and immune function, while vitamin B12 is crucial for the formation of red blood cells. Potassium helps regulate blood pressure and plays a role in heart health.
Convenient and Versatile
Dairy products are easy to find and incorporate into your diet. Milk can be used in cooking and baking, while yoghurt and cheese can be eaten on their own or added to dishes for extra flavour and nutrition.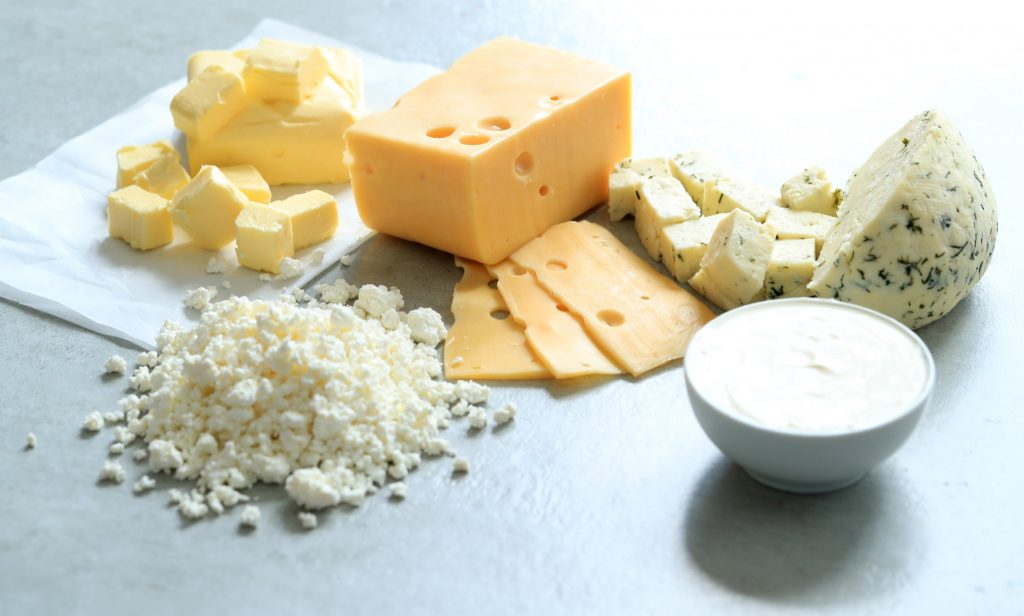 Cons of Dairy Products
Lactose Intolerance
Lactose intolerance is a common condition where the body is unable to digest lactose, a sugar found in milk and dairy products. This can lead to symptoms such as bloating, gas, and diarrhoea. People who are lactose intolerant may need to avoid dairy products or choose lactose-free options.
High in Saturated Fat
Many dairy products, such as cheese and butter, are high in saturated fat. A diet high in saturated fat can increase your risk of heart disease and other health problems. Choosing low-fat or reduced-fat dairy products can help reduce your saturated fat intake.
Allergies
Some people may have an allergy to dairy products, which can cause symptoms such as hives, itching, and swelling. In severe cases, a dairy allergy can cause anaphylaxis, a life-threatening reaction. People with dairy allergies should avoid all dairy products.
Environmental Impact
The production of dairy products can have a significant environmental impact. Cows used for milk production can produce large amounts of methane, a potent greenhouse gas. Additionally, the production of dairy products can require a significant amount of water and energy.
Final Thoughts
In conclusion, dairy products can be a valuable source of nutrition, but they also have some drawbacks. It's essential to consider both the pros and cons before deciding whether to include dairy products in your diet.
If you do choose to consume dairy products, opt for low-fat or reduced-fat options and consider choosing plant-based alternatives such as soy milk or almond milk. Ultimately, a well-rounded and balanced diet that includes a variety of foods is the best approach for optimal health and wellness.