Did you know sleep deficiency is linked to many chronic diseases? It makes you more vulnerable to chronic conditions, severely impacting your physical and mental well-being. A persistent pattern of poor sleep health behaviors can cause sleep-related disorders, like insomnia. Thus, learning how to treat such situations through medication, therapy, and lifestyle changes becomes very important.
Identify your situation
If you are struggling with sleep, the first step would be to identify what stage you are at. This will help you determine what kind of interventions would be appropriate. You don't want to take pills for a situation that can be helped by setting a routine and you don't want to exhaust yourself doing everything else when the situation calls for medicinal aid.
The Pill And Therapy Side
This section is relevant for you if you have chronic sleep issues – like insomnia, sleep apnea, restless legs syndrome, etc.
Of course, one big disclaimer is that you should never self-prescribe any medication. Always consult your doctor, and stay in constant communication with your medical professional. Medications or any sort of treatment which is supposed to cure a chronic disorder, must not be administered without consultation and supervision.
Now that we have put that out there, if you have been diagnosed with a chronic sleep problem, the following are your treatment options:
Psychotherapy: This is considered to be the safest treatment for chronic disorders. The reason is the absence of side effects, which are significantly noticed in pills taken for sleep regulation. Cognitive Behavioural Therapy (CBT) is often prescribed to help with sleep education, stimulus control, and overall relaxation.
Medication: An array of medications are available which are prescribed for different conditions. A common warning though, that comes with, almost all kinds of sleep medication, is that they should ideally be considered as a last resort and should not be administered by self.
The Lifestyle change side
This category of treatment is valid for both acute and chronic issues. The effect for people with minor sleep issues is obvious, but for chronic conditions, lifestyle changes can make their growth more resilient. Lifestyle changes are all about following a healthy routine, which is not just limited to your bedtime but extends to your diet, exercise routine, and overall habits.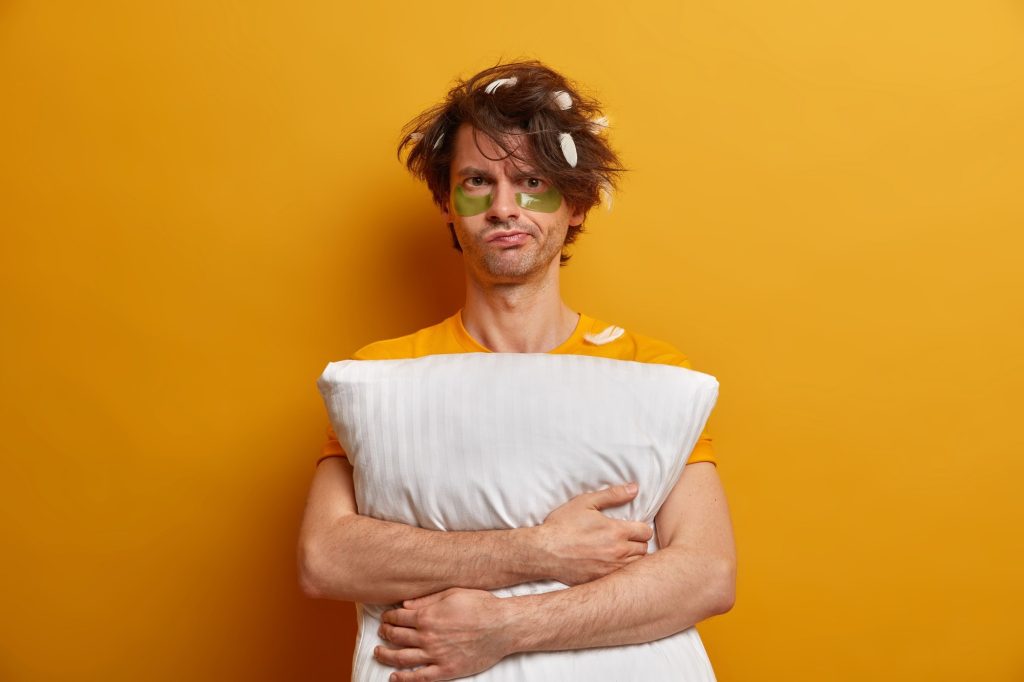 Some of the tips that you can incorporate into your daily routine to facilitate better sleep health are:
Make sleep a priority: The first tip is more about your mindset. You need to understand the importance of a healthy sleep routine and prioritize accordingly. Learn to set strict boundaries with work and your social life. Your health comes first.
Customize your bedroom environment: Convert your bedroom into your sleep sanctuary. You can use light-blocking curtains, bring the temperature to an optimum point, use a good quality mattress and so much more, which can collectively improve your sleep quality.
Exercise : Being active most days encourages improved health and may ease sleep difficulties. Going for a walk can have significant positive effects even if you aren't working out intensely.
Get some natural light!: Your circadian schedule, which controls your sleep-wake cycle, is primarily influenced by light, particularly natural light. Early morning and late afternoon sun exposure promotes more regular and better-quality sleep.
Avoid caffeine post 5 pm: Caffeine is your absolute enemy, especially after 5 pm. Ideally, if you have increasingly persistent sleep problems, you should try to stay as far away from caffeine as possible. It increases anxiety and can cause sleeplessness.
This was just a brief overview of what you can do to improve your sleep health. The treatment can be as extensive, or as simple, depending on your condition. The key is to identify your situation, get professional help, and stick to the treatment. Always remember, every problem finds its solution in consistency.