Breakfast is often called the most important meal of the day, and for good reason. It's the first meal you eat after several hours of fasting, and it gives you the energy and nutrients you need to start your day off right. Eating a healthy breakfast can help you feel more focused, energized, and satisfied throughout the morning. In this article, we'll explore the benefits of breakfast and provide some easy and nutritious breakfast recipes that are low on the glycemic index.
Why is Breakfast Important?
Skipping breakfast can have negative consequences for your health and wellbeing. Here are just a few of the reasons why breakfast is important:
Provides Energy: Breakfast provides your body with the energy it needs to start your day. Skipping breakfast can leave you feeling sluggish and tired, which can impact your productivity and ability to concentrate.
Improves Metabolism: Eating breakfast can help boost your metabolism, which can help you burn calories throughout the day. Skipping breakfast can slow down your metabolism, making it harder to lose weight.
Enhances Mood: Eating a healthy breakfast can help improve your mood and reduce stress levels. Skipping breakfast can make you feel irritable and anxious, which can impact your overall wellbeing.
Boosts Concentration: Eating a nutritious breakfast can help improve your concentration and focus. This is especially important for students or those with mentally demanding jobs.
Prevents Overeating: Eating a healthy breakfast can help prevent overeating later in the day. When you skip breakfast, you're more likely to overindulge at lunch or dinner.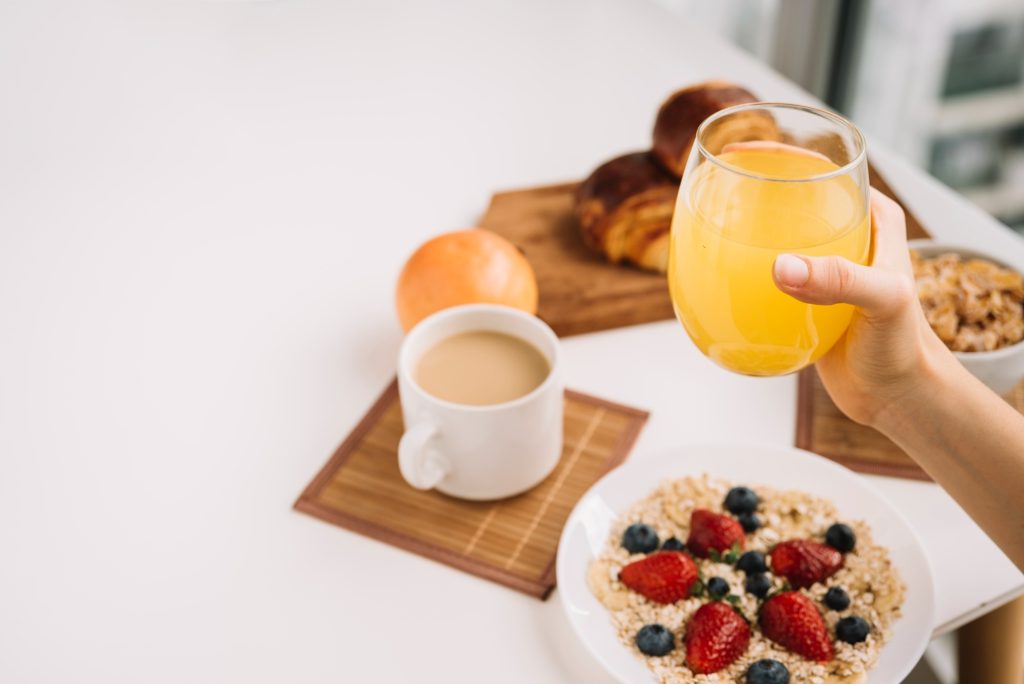 Easy and Nutritious Breakfast Recipes

Overnight Oats: Simply mix oats, milk, and your favourite toppings in a jar and let it sit in the fridge overnight. In the morning, you'll have a delicious and nutritious breakfast that awaits you.
Smoothie Bowl: Blend frozen fruit, yoghurt, and milk and top with your favourite toppings, such as granola or fresh fruit.
Greek Yogurt Parfait: Layer Greek yoghurt, fruit, and granola in a jar or bowl for a quick and easy breakfast that's also high in protein.
Avocado Toast: Toast a slice of whole-grain bread with mashed avocado, a sprinkle of salt, and a poached egg for a protein-packed breakfast.
Conclusion
In conclusion, breakfast is an essential part of a healthy lifestyle. Skipping breakfast can adversely affect your health, mood, and productivity. Fortunately, plenty of easy and quick breakfast options can be prepared in a few minutes or overnight. So next time you're rushing out the door in the morning, take a few minutes to grab a nutritious breakfast and start your day off on the right foot. Remember, breakfast is not only essential but can also be delicious!