Pregnancy can be a wonderful and exciting time, but it can also bring about its fair share of challenges. Getting enough sleep is essential for everyone, but it is especially important for pregnant women. Getting a healthy amount of sleep promotes healthy fetal development as the body releases growth hormones during sleep, which facilitate the baby's growth and development. Inadequate sleep during pregnancy has been linked to low birth weight, premature birth, and other complications. A healthy sleep routine reduces stress, improves mood and also reduces the risk of getting gestational diabetes and pre-eclampsia.
Sleep is extremely important but most pregnant women find it difficult to get a good night's sleep. As the body undergoes various changes during pregnancy, it can become increasingly difficult to get comfortable and fall asleep. To combat this, many women turn to sleep exercises specifically designed for pregnant women. In this blog, we'll explore some of the most effective sleep exercises for pregnancy, how they work, and why they're beneficial.
Prenatal Yoga
Prenatal yoga is an excellent way to prepare the body for rest and relaxation. The practice involves a series of gentle stretches and poses that can help to relieve tension and promote relaxation. One of the best poses for promoting sleep during pregnancy is the Child's Pose. This pose involves sitting on your heels and stretching your arms forward, allowing your head to rest on the floor. This position helps to stretch the spine, hips, and thighs, promoting relaxation throughout the body.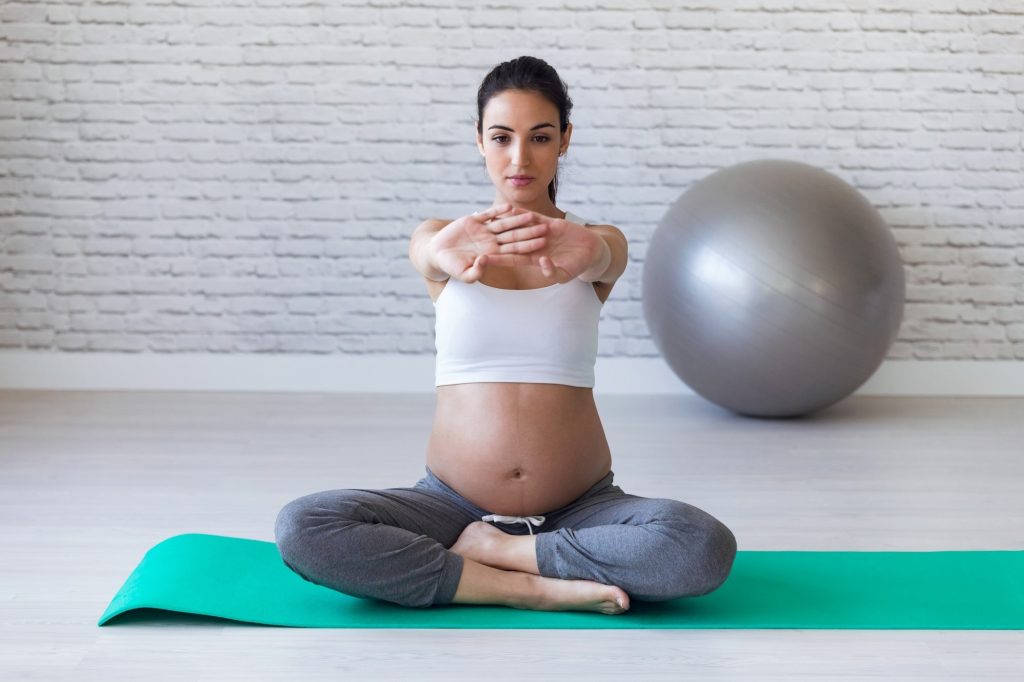 Breathing Exercises
Breathing exercises are a simple but effective way to calm the mind and promote relaxation. One popular technique is the 4-7-8 breath. To do this exercise, breathe in for four counts, hold your breath for seven counts, and exhale for eight counts. Repeat this pattern several times, allowing your body to become more relaxed with each breath.
Progressive Muscle Relaxation
Progressive muscle relaxation is a technique that involves tensing and relaxing various muscle groups in the body. This exercise can help to release tension and promote relaxation throughout the body. To practice progressive muscle relaxation, start by tensing the muscles in your feet and holding for a few seconds. Then, release the tension and allow your muscles to relax completely. Move up the body, tensing and relaxing each muscle group, until you've reached your head and neck.
Visualization
Visualization is a technique that involves imagining a peaceful and relaxing scene or environment. For example, you might imagine yourself lying on a beach or in a beautiful garden. As you visualize this scene, allow yourself to fully immerse in the experience, using your senses to make the visualization as vivid as possible. This exercise can help to promote a sense of calm and relaxation, making it easier to fall asleep.
Acupressure
Acupressure is a traditional Chinese medicine technique that involves applying pressure to specific points on the body. There are several acupressure points that can be particularly effective for promoting sleep during pregnancy. The first is the Anmian point, which is located behind the earlobe. Applying gentle pressure to this point can help to relieve tension and promote relaxation. The second point is the LV3 point, which is located on the top of the foot, between the big toe and the second toe. Massaging this point can help to reduce stress and promote relaxation.
Conclusion
Pregnancy can be a challenging time for many women, particularly when it comes to getting a good night's sleep. However, by practicing sleep exercises designed specifically for pregnant women, it is possible to promote relaxation and enjoy a more restful night's sleep. From prenatal yoga and breathing exercises to progressive muscle relaxation and visualization, there are many effective techniques that can help to promote sleep and support a healthy pregnancy. So, if you're struggling to get the sleep you need during pregnancy, why not give these exercises a try and see if they make a difference?