The thyroid hormone helps in regulating body metabolism. When thyroid hormone levels decrease to below-normal levels, it is known as hypothyroidism. Hypothyroidism slows down metabolic activities. Symptoms like fatigue, depression, weight gain, constipation, dry skin, etc are observed.
Hypothyroidism occurs in more than one in eight women between the ages of fifty-five and seventy-four. Yet the disease is probably recognized the least in older people because the symptoms are present in that age group. Sometimes only one symptom may be present, say memory loss or depression, both of which can be confused with normal ageing. In older women who do experience more classic symptoms of weight gain and fatigue, these symptoms of hypothyroidism can be easily mistaken as typical signs of middle age.
If left untreated, hypothyroidism can have serious consequences over time. It increases your risk for high cholesterol, high blood pressure, atherosclerosis, and heart attack. Eventually, a condition of severe hypothyroidism called myxoedema can also develop, which occurs when the body slows down to the point that it starts to shut down and potentially falls into a coma.
Recognizing Signs and Symptoms
The signs and symptoms of hypothyroidism are quite variable. The lower thyroid hormone levels become; the more pronounced symptoms will be.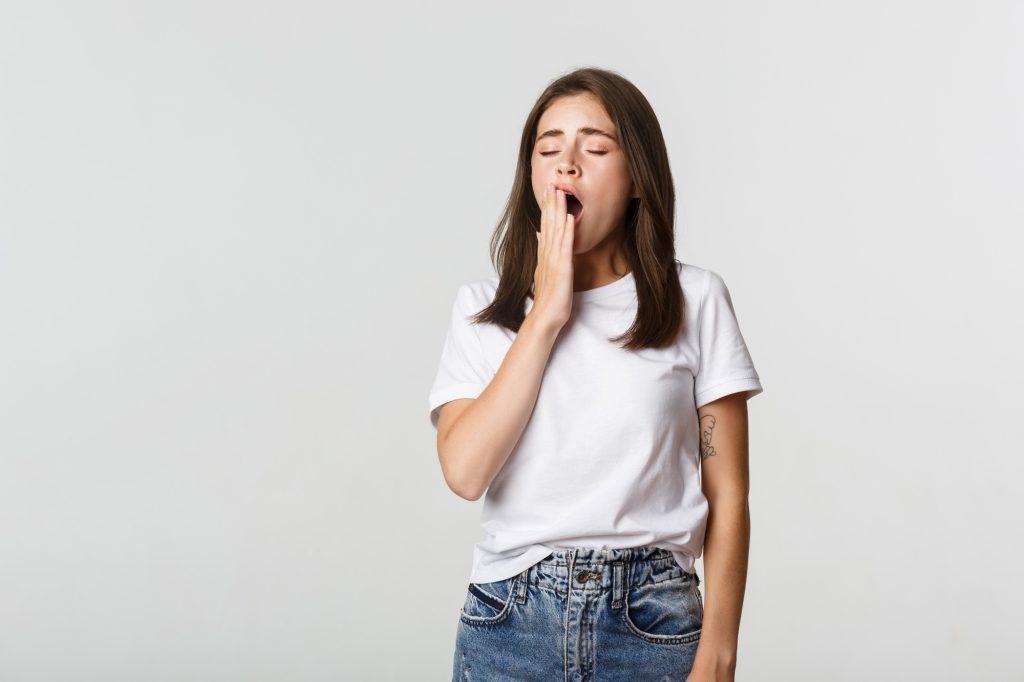 The following symptoms are the classic signs of hypothyroidism.
Fatigue: If you are low on thyroid hormone, you are low on energy. If there is one classic symptom of hypothyroidism, it is utter exhaustion.
Feeling chilly: As your cellular metabolism slows down, it needs less energy and therefore your body produces less heat. Cold weather may be intolerable, and you may always need one more layer of clothing than those around you.
Loss of appetite: Since your energy needs have decreased, your body requires fewer calories, so you naturally experience a loss of appetite. Still, many people who are hypothyroid patients, gain weight or find it more difficult to lose weight even though they are eating less.
Slow pulse: Low levels of thyroid hormone can slow your heart rate and may even cause bradycardia, an unusually slow heart rate of fewer than 60 beats per minute.
Weight gain: It is normal for someone with hypothyroidism to gain weight. Even though you may experience a dip in your appetite, you consume more calories than you metabolize because your body has slowed down and your cells convert less and less of those calories into energy. Therefore, increasing the fat component leads to weight gain.
Enlarged thyroid gland: If your hypothyroidism is caused by Hashimoto's thyroiditis or iodine deficiency, you may develop an enlargement called a goitre.
Depression: Symptoms like fatigue, loss of appetite, and weight gain are reported in both hypothyroidism and depression. Misdiagnosis is found to be very common in these cases. You may also have trouble concentrating, experience memory loss, and seem to care less about what is normally important to you.
Dry skin and brittle fingernails: If you suffer from hypothyroidism, your skin may become chronically dry and flaky, especially around your elbows and knees. The brittleness of nails may also be observed.
Hair loss: You may notice patchy hair loss, mild or severe, on your scalp. You may also lose body hair.
Constipation: As your digestive processes lag with a slowed metabolic rate, you are likely to experience signs of constipation: hard, dry stools and abdominal cramps that are relieved by a bowel movement.
Vague aches and pains: You may experience muscular aches and pains in and around your joints that resemble the pain of rheumatoid arthritis.
Menstrual changes: If you are a younger woman, your periods will tend to become heavier and more frequent. This can even lead to changes in ovulation that may make it difficult to conceive.
High cholesterol level: An underactive thyroid can cause your cholesterol level to jump.
Carpal tunnel syndrome: Many people associate carpal tunnel syndrome with long hours spent typing on the keyboard of a computer or doing other repetitive hand movements. Yet this condition often accompanies certain diseases, including hypothyroidism. If you have this symptom, you might feel tingling in your wrist and fingers which is due to swelling in the soft tissues and ligaments supporting the bones surrounding the median nerve that passes through the wrist.
Signs and Symptoms of Hypothyroidism in Elderly People
Some people over age sixty with an underactive thyroid are more likely to have few if any classic symptoms of hypothyroidism, while others experience the classic symptoms as a younger person would. Still, others may experience a symptom that is not considered typical at all, which makes diagnosis even more difficult. Any of the following, alone or in combination, are typical symptoms of hypothyroidism in older people.
Unexplained high cholesterol: This symptom may stand alone and is an indication for a thyroid evaluation.
Congestive heart failure: Reduced blood volume, weaker muscular contractions of your heart, and a slower heart rate, all caused by low thyroid hormone levels, may contribute to congestive heart failure, a serious condition that results from decreased blood flow to muscle tissues and organs throughout your body. Symptoms of congestive heart failure include breathlessness, swelling in your ankles, weakness, and fatigue.
Bowel movement changes: You may have constipation because of decreased movement of stool through the bowels. Less commonly, you may have frequent bouts of diarrhoea, which is more typically a symptom of hyperthyroidism. This is rare, however, and should prompt the investigation of other causes of diarrhoea or malabsorption, such as sprue, which is more common in patients with autoimmune thyroid disease.
Arthritis: Vague joint pain is a classic symptom of hypothyroidism and is sometimes the only symptom of hypothyroidism if you are an older patient. However, you may experience an overall muscular aching, particularly in large muscle groups, that does not occur near the joints.
Psychiatric problems: Depression is common with hypothyroidism. The difference is that if you are older, it can be the only symptom. You could also develop psychosis and exhibit either delusional behaviour or suffer from hallucinations.
Dementia: Debilitating memory loss can occur alone or more often—but not always—accompanied by depression or some kind of psychosis. If you or a loved one is being evaluated for dementia, be sure your doctor has assessed your thyroid function.
Problems with balance: Abnormalities in the cerebellum at the back of the brain that occur in hypothyroidism may lead to walking disturbances.
Hypothyroidism and the circulatory system
Hypothyroidism can result in the following heart and circulation problems.
Slow heart rate: Low levels of thyroid hormone can slow your heart rate.
High blood pressure: Low levels of thyroid hormone make your arteries narrower and less elastic, which can increase the pressure needed to circulate blood around your body.
Atherosclerosis: An underactive thyroid can cause your cholesterol levels to jump. This change may lead to narrowed, hardened arteries, which are a precursor to heart disease and stroke.
Diminished pumping ability: The combination of reduced blood volume, weaker muscular contractions, and a slower heart rate means that the heart can't pump as well as it should. This can reduce blood flow to your skin, kidneys, brain, and other vital tissues.
What to do?
It is advised to visit your physician and get tested at the earliest in case you observe any of the above symptoms. This helps in getting proper treatment and related advice so that health can be restored as soon as possible.