From acne to eczema, skin conditions can be frustrating and difficult to manage. But what if we told you that the key to healthy skin might lie in your gut?
Your gut health is like the control centre of your body, responsible for digesting food, absorbing nutrients, and maintaining a healthy balance of bacteria. But did you know that the state of your gut can also affect your skin health? That's right!
Research suggests that a healthy gut is crucial for healthy skin, and vice versa. In this blog, we will delve into the surprising link between gut health and skin conditions and what you can do to keep your gut and skin in tip-top shape. So, buckle up and get ready to learn everything you need to know about the gut-skin connection!
Can poor gut health cause acne?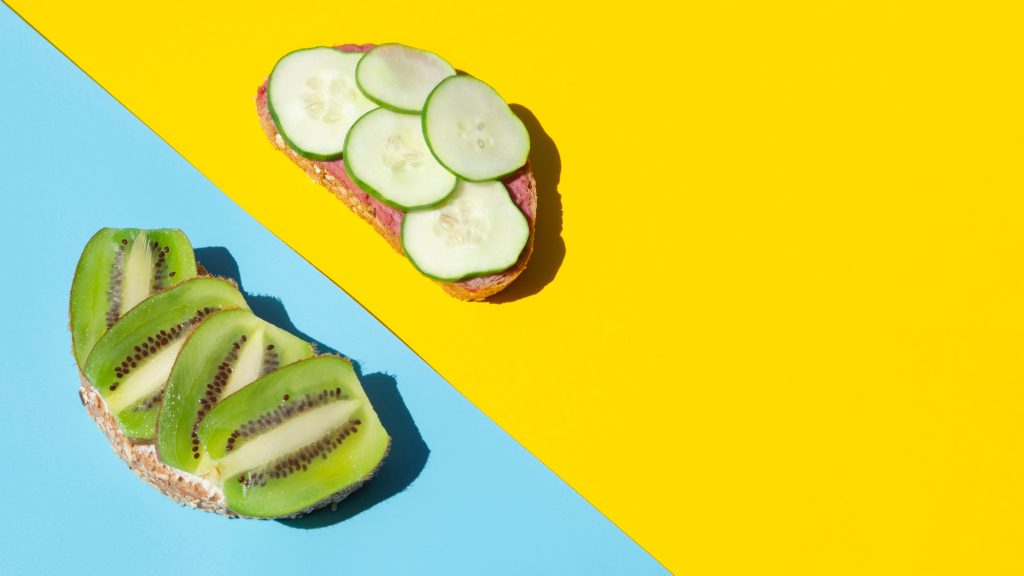 Acne is a common skin condition that affects millions of people around the world, particularly during puberty. It is widely believed that acne is caused by hormonal changes and genetics, but recent research shows that gut health may play a significant role as well.
Research has found a strong connection between acne and a gut microbiome that is high in a certain type of bacteria called Propionibacterium acnes. They are naturally occurring bacteria that are found on our skin, but when they grow out of control, they can lead to skin issues like acne.
Propionibacterium acnes (P. acnes) is a type of bacteria that is commonly found on the skin. In individuals with acne, however, P. acnes can become overgrown and contribute to the formation of pimples and other skin lesions. Recent research suggests that the composition of the gut microbiome may play a role in this process.
One study published in the Journal of Investigative Dermatology found that individuals with acne tended to have a less diverse gut microbiome compared to those without acne. In addition, certain strains of bacteria that were more prevalent in individuals with acne were also associated with higher levels of inflammation in the body.
Another study published in the journal Gut Microbes found that the presence of certain strains of bacteria in the gut could influence the activity of P. acnes on the skin. Specifically, the researchers found that a strain of bacteria called Bifidobacterium bifidum could inhibit the growth of P. acnes, while another strain called Staphylococcus epidermidis could promote its growth.
While these studies suggest a potential link between gut health and acne, more research is needed to fully understand the relationship between the two.
So, how exactly does gut health affect acne? The gut microbiome is responsible for regulating the immune system, and when it is imbalanced, it can trigger an immune response that leads to skin inflammation. This skin inflammation can cause clogged pores and the development of pimples and other acne-related skin issues.
Can eczema be caused by gut issues?
<Image 2> – alt text – Relation of eczema to the gut and digestive health
Eczema is another skin condition that is linked to gut health. This condition is characterized by itchy, red, and dry skin, and it affects millions of people worldwide.
Just like acne, research has found that people with eczema are more likely to have an imbalanced gut microbiome. In particular, studies have found that people with eczema have a higher prevalence of gut bacteria like Clostridia and Staphylococcus, which have been linked to skin inflammation.
So, why does this gut-skin connection matter for people with eczema? When the gut microbiome is imbalanced, it can trigger an immune response that leads to skin inflammation, which can cause eczema symptoms to worsen. Additionally, people with eczema are more likely to have a leaky gut, which is when the gut barrier becomes damaged, allowing harmful substances to enter the bloodstream and trigger an immune response.
Gut-Skin Connection: What Can You Do?
So, what can you do to maintain a healthy gut-skin connection and prevent conditions like acne and eczema? Here are some tips:
Maintain a healthy diet: A diet high in processed foods, sugar, and unhealthy fats can lead to an imbalanced gut microbiome. To keep your gut and skin healthy, focus on eating a balanced diet that is high in fibre, whole grains, and healthy fats. Advised to consult a nutritionist.
Probiotics and prebiotics: Probiotics are live bacteria that can help maintain a healthy gut microbiome, while prebiotics are foods that feed the good bacteria in your gut. Eating probiotic-rich foods like yoghurt and fermented foods, as well as prebiotic-rich foods like bananas and onions can help support gut health.
Stay hydrated: Drinking plenty of water is crucial for maintaining a healthy gut-skin connection. When you're dehydrated, your skin can become dry and irritated, which can trigger eczema and make acne worse. Aim to drink at least 8 glasses of water per day.
Reduce stress: Stress can have a significant impact on gut health and can lead to an increase in inflammation. Try to incorporate stress-reducing activities into your daily routine, such as meditation, exercise, yoga, or spending time in nature.
Get enough sleep: Sleep plays an important role in maintaining a healthy gut-skin connection. Aim for 7-9 hours of sleep per night and try to maintain a consistent sleep schedule.
Avoid triggers: If you have eczema, pay attention to triggers that worsen your symptoms, such as certain foods, chemicals, and stress. Avoiding these triggers can help prevent eczema flares and improve skin health.
Seek medical advice: If you're struggling with skin conditions like acne or eczema, it's important to seek medical advice. A dermatologist can help diagnose the underlying cause of your skin issues and recommend treatments to help improve skin health.
Conclusion
The link between gut health and skin health is becoming increasingly clear and is backed by science. We hope this blog has provided you with valuable insights into the link between gut health and skin conditions like acne and eczema. By following the tips we have outlined, you can help maintain a healthy gut-skin connection and keep your skin looking and feeling its best. And don't worry, it's never too late to start!