The term "addiction" carries significant weight and negative connotations. While some view it as a purposeful act of self-sabotage, it is, in fact, a disease that requires treatment rather than judgment. To help yourself or someone you know struggling with addiction, it's essential to understand its stages, how it develops, and the symptoms that indicate an unhealthy relationship with a substance.
Today, we will explore addiction in depth by examining its various stages and symptoms to gain a better understanding of this complex disease.
Stages of Addiction
Addiction like other chronic illnesses does not manifest out of thin air. It builds over a period of time. Several psychologists and researchers have classified the various symptoms a person may exhibit as they progress toward addiction, in the form of stages. This classification can be done from a neurobiological perspective, that is focused on the internal wiring, or on a psychological & behavioral basis, which as the name suggests, focuses on the outward behavior.
Here we will focus on the latter, as learning about these stages may help you or someone you know, identify the situation and get help as early as possible. The five stages of addiction are explained below:
Stage I: Experimentation
The first stage of addiction seems harmless. The indulgence is sporadic and often occurs out of curiosity. This stage is particularly hard to identify, as you may not know if this is going to continue. The use of any substance often occurs in a social setting, and it's important to consider the motive and context of the consumption in order to monitor it effectively.
Stage II: Regular Use
This is the point where consumption of the said substance makes its way into daily life. Individuals may turn to substance use as a coping mechanism for stress, anxiety, and other issues. It can be challenging to identify as they may appear to function well despite regular consumption, and justifications for continued use become more easily available.
Stage III: Risk Use
The line between regular use and risk use is very thin and easy to cross. As one progresses towards stage 3, the symptoms become much more glaring. They may present themselves with behavioral changes, legal troubles, difficulty in coping with life problems without the consumption of the substance in question, etc. Help should urgently be sought at this stage.
Stage IV: Dependence
As substance use continues, the body and brain develop a tolerance to its effects, leading to dependence and cravings to function normally. Withdrawal symptoms can be severe and even dangerous when the substance is absent. The individual may become completely dependent on the substance, with a psychological dependence often developing in the case of prescription medications. At this stage, addiction becomes almost inevitable.
Stage V: Addiction
This is the final stage of addiction, often referred to as substance abuse disorder. Dependence and addiction might sound similar and may be used interchangeably, but at this stage, the person loses all control over their consumption pattern. It becomes a disease, and the little control they had during the stage of dependence slips away. Their behavior becomes erratic &violent, and they strongly believe that they won't be able to live without the substance.
Relationships and life, in general, take a huge blow. People may start avoiding their families and friends, and may actively hide their substance consumption habits. This is also a point where they are vulnerable to administering an extremely high amount of the substance, which may be fatal, also known as an overdose.
A sixth stage?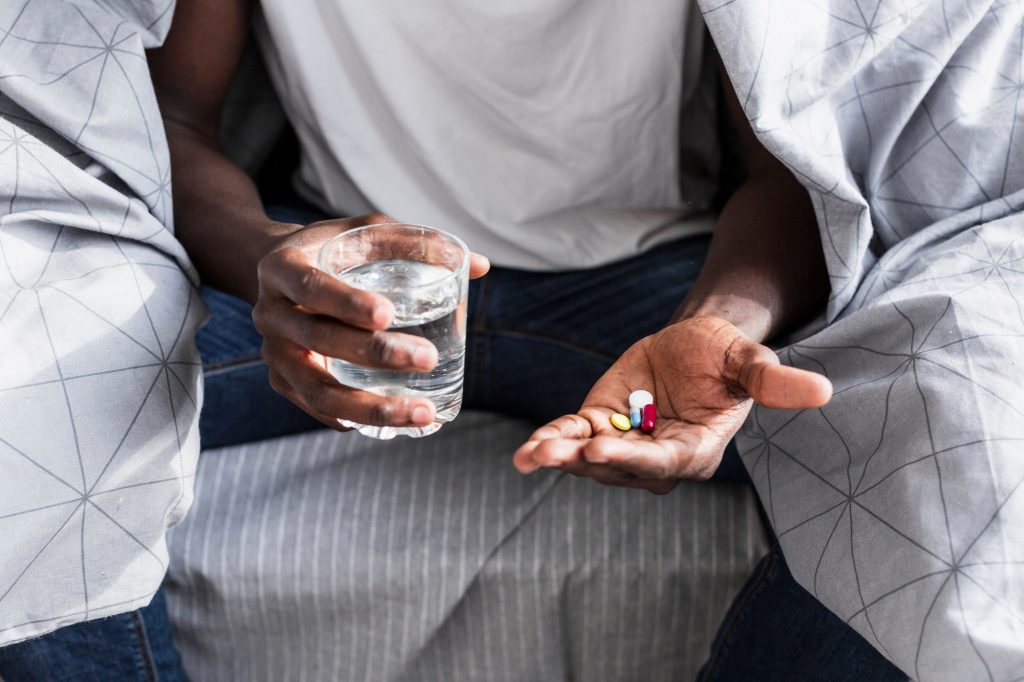 Discussion about addictions often end with the five stages. But if we have to change the way we think about addiction, we need to consider recovery as a very possible and valid sixth stage.
Addiction, like any disease, can be treated and overcome through lifestyle changes, professional support, and community involvement. By highlighting the possibility of recovery as a sixth stage, we can help change the way people think about addiction and increase awareness that a way out exists.
More importantly, it is important to talk about recovery as the sixth stage, because it is incredibly difficult. The difficulty is not limited to the physical symptoms of withdrawal, but also the challenges of rehabilitating oneself, dealing with the emotional trauma and basically rebuilding your entire life.
One of the most significant obstacles to addressing addiction is the stigma surrounding it, which often discourages people from seeking help. By discussing addiction in an open and honest manner, we aim not only to spread information but also to create a more comfortable space for conversation.
Addiction is an incredibly challenging disease to deal with; the more sensitive we are towards the people going through it, the easier we make it for them to seek help.