A high-calorie diet is a must for people with hyperthyroidism to maintain a healthy energy level. Increased metabolism demands more energy which can be supplied only by the consumption of calorie-rich foods. Bread (wholewheat, rye, and oat bran); vegetables rich in starch (potatoes, peas, beets, carrots, and corn); healthy spreads (hummus, peanut butter, honey, jam, and low-fat cream cheese); fruits (bananas, pears, pineapple, and apples); cereals (granola and muesli); hearty soups (chilli with beans, lentil, minestrone, black bean, and split pea soups); and dried fruits (peaches and dates) serve as high-calorie sources of food.
Food products containing substances that slow down the synthesis of thyroid hormones are also beneficial for people with hyperthyroidism. These include broccoli, cabbage, kale, cauliflower, spinach, soybeans, pine nuts, and peanuts.
Items high in calcium also help relieve symptoms of hyperthyroidism. Choose non-fat and low-fat options such as reduced-fat milk, non-fat yoghurt, cheese (Swiss, mozzarella, American, cottage, and Parmesan), frozen yoghurt, beans (black, navy, and soy), green leafy vegetables, fortified cereals, almonds, tofu, and oysters.
High-fibre foods such as beans, cereals, whole-grain bread and pasta, vegetables, fruits, and natural juices (such as prune juice) are recommended. Along with these, food products rich in zinc and supplements of vitamins A, C and E are beneficial for people with hyperthyroidism.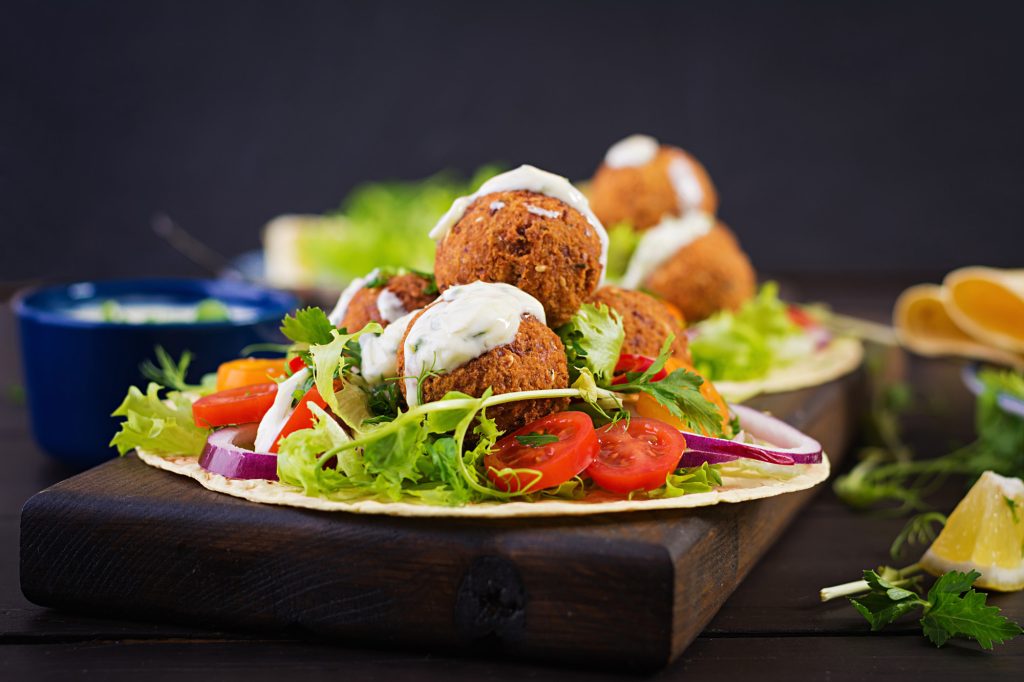 Here, we are sharing a few healthy recipes which can be taken up by those living with hyperthyroidism.
Strawberry, Pomegranate, and Spinach Smoothie
Serves 2
Ingredients
2 cups strawberries (about 10 ounces)
1 bunch of fresh spinach (minimum 2 cups)
1 small banana
1 pomegranate
1 tablespoon flax seeds
Ice cubes
Cooking instructions
Remove the seeds of a pomegranate. Put the seeds in a blender and add the remaining ingredients.
Fill with ice and blend on high speed until desired consistency is obtained. Serve immediately.
Homemade Granola
Serves 10
Ingredients
¼ cup honey
¼ cup grapeseed oil 2 teaspoons cinnamon
1 teaspoon almond extract
1 teaspoon orange extract
3½ cups rolled oats
¼ cup slivered almonds ¼ cup chopped walnuts
Cooking instructions
Preheat the oven to 350°F. Mix honey, spices, oil, and extracts together. Stir in the oats and nuts.
Mix properly and spread smoothly over a greased baking sheet. Bake for 10 minutes. Stir and continue baking until golden brown. Cool completely and break apart.
Store in a cool, airtight container.
Apple and Pear Minestrone
Serves 2
Ingredients
1 medium apple, brunoise (about 5 ounces)
1 medium pear, brunoise (about 5 ounces)
¾ cup and green tea
1½ teaspoons honey
½ teaspoon pumpkin pie spices 1 small ginger root, minced ½ teaspoon lemon zest
½ teaspoon grapeseed oil
Cooking instructions
Heat the oil over a high flame. Add the apple and sauté for two minutes.
Now add pear, spices, ginger, lemon zest and sauté. Bring to a boil after adding green tea. Remove from heat and transfer to a serving bowl.
Cool at room temperature.
Refrigerate for an hour or, even better, overnight to allow flavours to emerge. Serve cold.