Hypothyroidism is a medical condition in which the thyroid gland, a butterfly-shaped gland located in the neck, does not produce enough thyroid hormones. The thyroid hormones are important for regulating the body's metabolism, including the body's heart rate, body temperature, and energy levels.
Causes of Hypothyroidism
There are several causes of hypothyroidism, including:
Autoimmune disorders, such as Hashimoto's thyroiditis, in which the body's immune system attacks the thyroid gland.
Thyroid surgery, in which the thyroid gland is removed or damaged.
Radiation treatment for certain types of cancer, which can damage the thyroid gland.
Medications that can interfere with thyroid hormone production.
Congenital hypothyroidism is a condition present at birth in which the thyroid gland is not fully developed or is missing.
Anyone can develop hypothyroidism, but the condition is more common in women, especially those over the age of 60. It is also more common in people who have a family history of thyroid problems or those who have an autoimmune disorder such as type 1 diabetes or rheumatoid arthritis.
Symptoms of hypothyroidism can include fatigue, weight gain, cold intolerance, constipation, dry skin, hair loss, and depression. If you suspect you may have hypothyroidism, it's important to see a doctor for a proper diagnosis and treatment.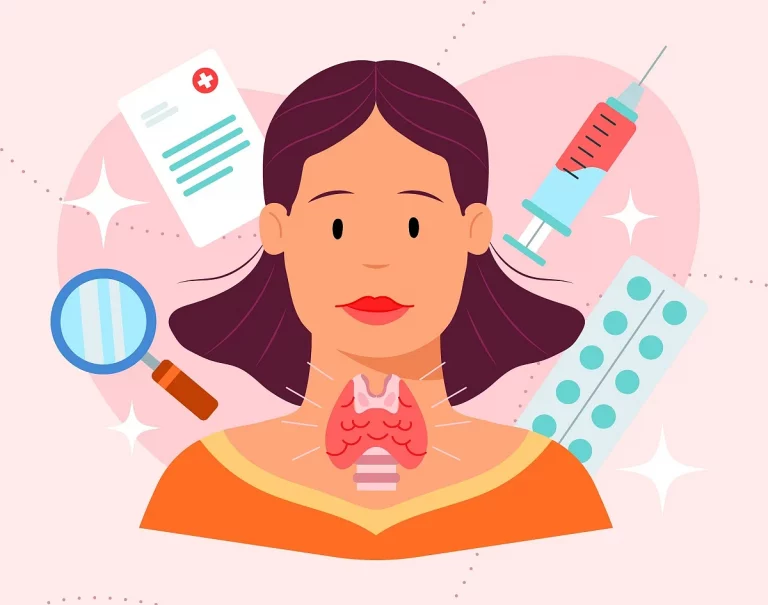 Exercise and Yoga for Hypothyroidism
For people with hypothyroidism, it's important to maintain a regular exercise routine to help with fatigue, muscle weakness and weight gain. Some specific types of exercise that may be beneficial include:
Aerobic exercises such as walking, cycling or swimming. These activities can help to boost energy levels and improve cardiovascular health.
Strength training exercises such as weight lifting, resistance bands or bodyweight exercises. These exercises can help to build muscle mass and improve bone density, which can be decreased with hypothyroidism
Yoga and stretching exercises can help to improve flexibility and reduce muscle tension and stiffness.
High-intensity interval training (HIIT) can be a great way to improve cardiovascular fitness, but people with hypothyroidism should be aware that HIIT can be very demanding and may cause fatigue, so they should start at a low level of intensity and progress gradually.
It is important to remember that people with hypothyroidism may experience fatigue, muscle weakness and weight gain, so it's important to start slowly and gradually increase the intensity and duration of exercise. It's also important to listen to your body and not overdo it, if you feel exhausted or experience muscle pain, take a break and resume activities the next day.
Nutrition for Hypothyroidism
Eating a diet that is high in whole foods, such as fruits, vegetables, and lean protein sources, and low in processed foods.
Avoiding foods that are high in goitrogens, which are substances that can interfere with thyroid function. These include soy, cruciferous vegetables like broccoli and cauliflower, and nuts and seeds.
Staying hydrated by drinking plenty of water throughout the day.
Avoiding excessive caffeine and alcohol, as these can interfere with thyroid hormone levels.
Practising stress-reducing techniques, such as yoga, meditation, or deep breathing, as stress can exacerbate symptoms of hyperthyroidism.
Consuming enough iodine, as this is essential for thyroid function. Iodine can be found in seafood, dairy products and iodized salt
Consulting a dietitian who is familiar with hyperthyroidism to help plan a healthy diet tailored to your specific needs.
It is also very important to work closely with a doctor or endocrinologist to monitor and manage your condition, as hyperthyroidism can have serious health consequences if left untreated.